Monday Check-In: How Much Did You Spend This Weekend?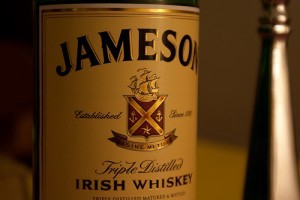 It's Monday again, and time to check in on our weekend spending. On Friday, I estimated that I'd spend around $100 this week. Here's what I actually spent:
• I hadn't planned on going out on Friday evening, but I ended up having a last-minute meet-up with a friend at a bar where I spent $15.99 for a drink and a plate of wings.
• I needed some new socks that don't show when wearing low tops or boat shoes (because it's summer and: tan lines), and I ended up spending $48 on four pairs of socks and two t-shirts.
• An old roommate recently moved to Brooklyn, and was having a housewarming party on Saturday evening, and I picked up the reliable gift of booze as a housewarming gift: $37.01 for a bottle of Jameson.
• Despite a late night out, I got up early and got a coffee at the Coffee Bean and Tea Leaf near my apartment ($3) and got some reading done. Later, I went to the grocery store and spent $27.40, mostly on fruit.
Total: $131.40, which is more than I planned on spending, but still within reason.
We'll see how Logan did when she checks in later today. How did you guys do?
Photo: Flickr/Pleasance