Flattering Profile in Vogue: $5,000 a Month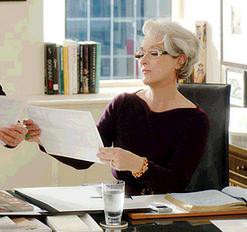 Magazines and online outlets have published complimentary features about the family, often focusing on fashion and celebrity. In March 2011, just as Mr. Assad and his security forces initiated a brutal crackdown on political opponents that has led to the death of an estimated 10,000 Syrians, Vogue magazine ran a flattering profile of the first lady, describing her as walking "a determined swath cut through space with a flash of red soles," a reference to her Christian Louboutin heels.
Fawning treatment of world leaders — particularly attractive Western-educated ones — is nothing new. But the Assads have been especially determined to burnish their image, and hired experts to do so. The family paid the Washington public relations firm Brown Lloyd James $5,000 a month to act as a liaison between Vogue and the first lady, according to the firm.
— The New York Times reveals that it's okay if your regime is terrible, as long as your wife is terribly good-looking and your PR-firm well-paid! (Though actually: $5,000/month is on the low-end of high-end PR retainers. Many celebrities pay twice that. I can't find a specific thing to link to you to prove this, but trust.) (Okay here is a thing about a woman who charges PR firms and brands up to $25,000 per event to get a celebrity to show. She once got Jamie Lynn-Sigler to show up to a tampon party. The PR industry is cray.)