What I've Spent Since I Got My Keys Back From My Ex-Boyfriend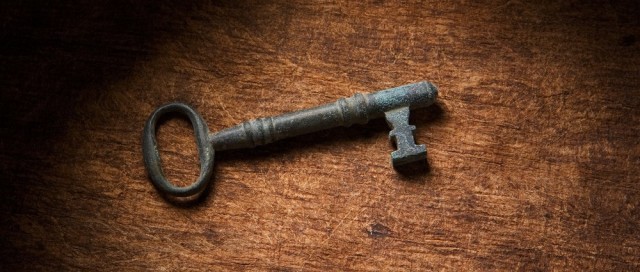 I didn't realize that getting the keys to my apartment back from the guy who told me he was moving to Germany, then broke up with me, would be more painful than, well, that. It was. Herewith, the damage I've done in the week since:
Thursday
• $9.38: Vegetable dumplings and vegetarian brown-rice sushi from Harris Teeter
• $19: A basket of calamari to split with friends and two Anderson Valley Summer Solstice Cerveza Cremas at Toledo Lounge
• $18: Two Leffe Browns at Marvin. He gives my keys back. We talk: I say he didn't even try to make things work with me; he says he's made his decision. I cry and stare at him as meanly as possible when he tries to hug me. I'm on the second Leffe when a guy comes up to me, introduces himself, and says, "I like your glasses. I'm a dyed-in-the-wool conservative." I am thrust out of my tiny little local life (which mostly consists of hardcore shows in group-house basements and riding my bike to drink on my friends' porches), and am reminded of why people hate D.C.
Friday
• $100: Therapist appointment
• $13: Eyebrow threading
• $9.50: Lunch special from A.M. Wine Shoppe (grilled vegetable panini, Blenheim ginger ale, chips; I eat everything)
• $51.36: Factory Denim Roll-Up Shorts from J. Crew Factory. I am a firm proponent of cutting your own jorts from busted-out pairs of jeans once it gets warmer, but I don't have any busted-out pairs of jeans; I've either cut them all into jorts or ripped the crotch while biking. It costs $8.75 to ship these shorts. I cringe when I click "purchase."
• $5: Contribution to pool of cash for work happy hour, better described as "drinking PBR on the parking deck"
• $26.11: Provisions — plastic cups, Boursin, crackers, lemonade, sparkling apple juice, chocolate chip cookies, and tiramisu-flavored Norwegian wafers that don't taste very good or very much like tiramisu — to watch Song 1 on its third-to-last last night at the Hirshhorn Museum with as many people as I can convince to join me. I bring gin in a Mason jar.
Saturday
• $16.73: A vegetable sandwich, cup of fruit, bottle of water, and iced coffee from Au Bon Pain in Union Station. I haven't eaten all day and am about to get on a train to New York, where I plan to be as productive as possible: I've got stuff to file by Monday. I instead spend the three-hour ride staring out the window, listening to Lilys' Better Can't Make Your Life Better on repeat.
Sunday
• $20: MetroCard payment
• $30.41: Lamb tagine with olives and lemon and a third of a bottle of wine at Mogador
• $12: A Bud Light tallboy at The Promise Ring's show at Irving Plaza. I'm in New York this weekend because I have a ticket to see The Promise Ring, though I very nearly don't go. I wasn't supposed to see them alone, and hearing "My Life is at Home" while sipping a shitty beer I don't know why I ordered seems like a particularly sharp knife in the stomach from the universe. At least I got to the show too late to hear "Skips a Beat (Over You)," during which I probably would have cried.
Monday
• $8: Coffee and a breakfast bagel (fried egg, avocado, tomato, cream cheese) at Tiny Cup in Bed-Stuy
• $9.10: Bottle of water and fruit salad from Primo Cappuccino in Penn Station (I don't eat the fruit salad)
Tuesday
• $800: Security deposit on a new apartment. I don't have to move. My rent won't be any less in the new place (though the space is a whole lot bigger), and I'm on a month-to-month lease in an incredibly well-managed building. But I can't keep my mind off my failed relationship, much of which played out where I live now, and to distract myself I'm creating other messes. Moving will occupy my time. Too bad my lease doesn't start until July 1.
• $8: Show at Bier Baron. There are local bands I don't really keep track of playing in what I consider to be a pretty weird place for a show.
Wednesday
• $8.24: Sandwich from A.M. Wine Shoppe (tuna salad with arugula, roasted red peppers, and bacon; I eat the whole thing)
• $17.50: Ticket to The Clean at Rock & Roll Hotel on June 7
• $29.29: Order from Slumberland Records of albums I should own already (Black Tambourine's self-titled full-length and onetwothreefour EP, and the second Searching for the Now split)
Thursday:
• $19.50: Lunch at Sakuramen, the new ramen place on 18th Street NW (ramen and pickled vegetables). I don't think the broth is cloudy enough and I'm miffed that it costs $2 to add a soft-boiled egg to my bowl, but the noodles are good.
• $4.67: Ice cream bars for myself and a coworker at 7–11 (Good Humor Oreo bar, ice-cream Snickers)
• $70: Haircut at Trim Salon
• $42.19: Five-hour Zipcar reservation (I'm a very nervous Zipcar driver) to get to Oegadgib, the most valuable Korean barbecue joint in Annandale, Va. It is the most valuable Korean barbecue joint in Annandale because it will serve you unlimited banchan and meat for $16. My friend pays for my food because I rented the Zipcar. I eat what I'm pretty sure is more than than $16 of meat.
Alex Baca listens to music in Washington, D.C. Photo: Shutterstock/Richard Mann
---
Support The Billfold
The Billfold continues to exist thanks to support from our readers. Help us continue to do our work by making a monthly pledge on Patreon or a one-time-only contribution through PayPal.