News Catchup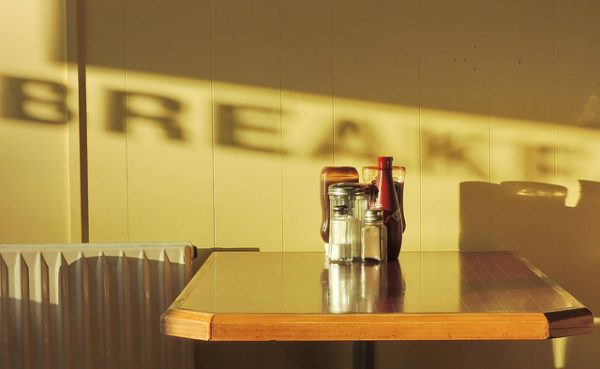 I know today is a busy day for a lot of us (the day back from a holiday break tends to be FULL STEAM AHEAD), so I'm only going to share a couple of news pieces today and save some of the Billfold-worthy essays that ran over the last week, like the story about the cable tech who worked for Dick Cheney, for Friday.
Let's start with the government shutdown. The Twitter hashtag #shutdownstories is a good place to learn how the shutdown is affecting individuals. There are a lot of lost paychecks, as well as people required to work without pay — and it's worth noting that the shutdown isn't just affecting federal employees; service providers have also reported canceled appointments and lost income as government workers cut back on their spending.
This headline at The Cut might sum the whole thing up: Poop Is Piling Up in National Parks Thanks to Government Shutdown. Yes, in that case the poop is literal (and human!) but it can also be read as a metaphor for the entire situation, which is… um… shitty.
Next up: the stock market! I'll cherrypick another evocative headline, this time from Slate: Stocks in the U.S. Close Worst Year Since 2008.
I have to manually update my investment accounts in YNAB because it doesn't track market changes, so I am VERY AWARE of what has been going on — but I'm also hoping to keep this money in the market for a long time, so I'm not too worried about an individual drop. (The thing we're supposed to be worrying about, according to the financial experts, is another recession. Yay!)
Lastly, some good news about the minimum wage. As the Washington Post reports: 19 states are raising their minimum wage Jan. 1. Progressives plan even more for 2020.
With the federal minimum wage stuck at $7.25 an hour since 2009, liberal activists now see ballot initiatives as a key tool to advance their economic agenda.

They are finding that voters, even in red states such as Arkansas, will overwhelmingly check "yes" when progressive policies to help the poor appear on the ballot.
I knew it was a good idea to include "voting" as one of our Billfold Recommends.
Photo credit: Peter Rowley, CC BY 2.0.
---
Support The Billfold
The Billfold continues to exist thanks to support from our readers. Help us continue to do our work by making a monthly pledge on Patreon or a one-time-only contribution through PayPal.