In Which I Get a New Travel Credit Card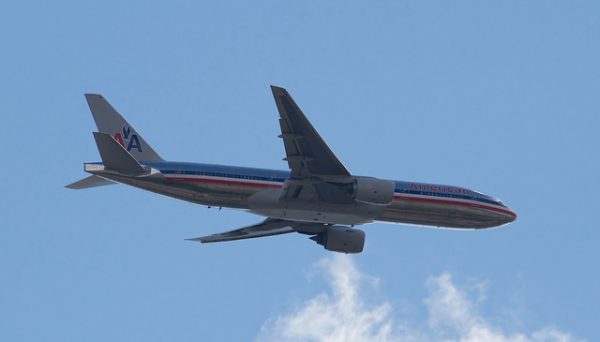 After using up all my Alaska Airlines miles on last summer's book-and-teaching tour and then closing my Alaska Airlines credit card because Alaska doesn't fly out of Cedar Rapids and I don't want to pay an annual fee on a card I can't use, I have finally gotten myself a new travel credit card.
No, it isn't one of the Chase Sapphires.
I ended up going with the Citi AAdvantage Platinum Select World Elite Mastercard, primarily because at the time I filled out the application, Citi was offering a $250 travel statement credit that could be redeemed against eligible American Airlines purchases — and you didn't have to jump through any additional hoops (like making a certain amount of purchases or earning a certain number of points) to get it.
This meant that the $417.60 American flight I bought to attend Maggie Stiefvater's Portraits and Dreams writing class in New York this February would only cost, like, $167.60.
I have not received this travel statement credit yet; if I understand the fine print, it will appear when I get my first monthly billing statement, which is scheduled to arrive tomorrow.
I have, however, received two separate brochures from Citi explaining all of the other perks I get with this card.
There are the usual perks, like first checked bag free, priority boarding, and double AAdvantage miles on American Airline purchases (as well as gas and restaurant purchases).
There are also a bunch of additional perks that I always knew were part of these types of credit cards but had never thought about activating before: worldwide car rental insurance, the 10 percent discount on vacation packages booked through American Airlines, the ability to redeem miles on oneworld partner flights (i.e. international travel).
Plus, I now have trip cancellation and interruption protection, which even covers stuff like jury duty.
I am pretty sure I had most of this stuff on my Alaska credit card; I just didn't care about it because I wasn't planning to rent any cars or travel overseas. I'm still not really planning to travel overseas, but since we had that discussion the other day about international travel costing roughly as much as domestic travel, especially when you take lodging into account, part of me is like "forget saving the world by reducing air travel; go see it instead!"
Another part is all "rent a car and go to House on the Rock, it would take, like, a day and you've wanted to go back ever since you saw the place when you were a kid and double-ever-since you read American Gods."
Anyway. I gotta go to New York first (where I booked a room at my favorite Pod Hotel for only $85 a night, what a deal) and then figure out the rest of my travel for the year.
But for the foreseeable future, I'll be running all of my purchases through my AAdvantage credit card so I can earn and redeem those miles and not have to spend $1,500 on flights/lodging/etc. every time I take a three-day weekend somewhere.
Oh, and in case you're curious — the annual fee is $0 the first year, $99 after that, and I'm more than sure I'll balance that out with the perks I'll get from the card. Two round trips with free checked bags per year and I'll break even.
Photo credit:Tony Hisgett,CC BY 2.0.
---
Support The Billfold
The Billfold continues to exist thanks to support from our readers. Help us continue to do our work by making a monthly pledge on Patreon or a one-time-only contribution through PayPal.