New Airbnb Apartment Wants You to Share Your Space With Them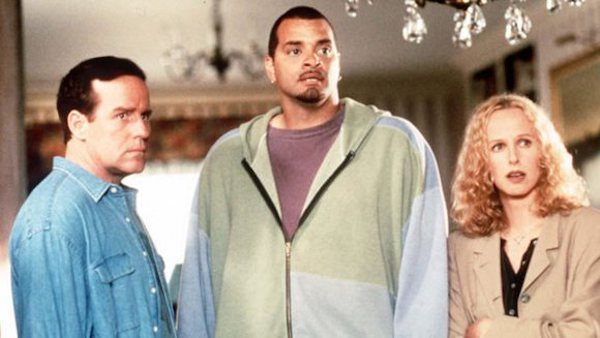 Today in "I wonder when Airbnb decided this would be their long game," we go to Slate:
Though Airbnb is referring to the structure as an "apartment" building, it looks kind of like an entrée into the resort hotel business. Tenants will be allowed to rent out their rooms via Airbnb for up to 180 days per year, and will give 3 percent of the profits to Airbnb and 25 percent to Newgard [Development Group]. They will also have to pay $1,300 to $2,000 per month in rent. Airbnb is developing an app that will let tenants arrange check-ins and maid services remotely. There will also be concierge services and a keyless entry system.
Basically, Airbnb and its partners are doing the same thing that Loftium is trying to do in Seattle, only this time there's no promise of homeownership involved.
The "apartment" building is located near Walt Disney World, and the idea is that people will open their homes to Disney tourists, which—I mean, I went to Disneyland in September, and I got a room at the Super 8 because I knew I only needed a crash pad. If Disney fans are lining up before rope drop and staying until the park closes, they'll be leaving the apartment at the crack of dawn (and showering/prepping earlier than that) and coming back well after midnight (and probably showering again).
This kind of houseguest (with or without children) could be seriously disruptive to the tenant. The daily influx and outflow of guests will probably disrupt all of the tenants in the building, considering how excited people can get about Disney World. At the least, tenants will need some noise-cancelling headphones.
Here's how Airbnb explains the scheme:
Niido tenants will sign annual leases and will be permitted to homeshare individual rooms or their entire units through Airbnb for up to 180 nights per year. Tenants who choose to share their homes will be part of Airbnb's Friendly Buildings Program, in which hosts and landlords share revenues generated from home sharing.
Niido is the company that has "partnered with Airbnb to create the first residential rental concept designed to encourage home sharing."
Airbnb's Friendly Buildings Program is a relatively new initiative that allows landlords to give tenants permission to host single rooms or full apartments on Airbnb in exchange for a percentage of the income received.
I guess it's only fair that if you are renting an apartment and want to earn Airbnb income, the landlord has a right to a share of the profit. After all, they own the building and you don't.
But… does any of this sound appealing to you? I realize I'm loading that question, because none of it sounds appealing to me. You shouldn't have to rent out your living space (and share your profits with two or three other companies) just to be able to afford to live somewhere.
---
Support The Billfold
The Billfold continues to exist thanks to support from our readers. Help us continue to do our work by making a monthly pledge on Patreon or a one-time-only contribution through PayPal.