To B or not to B?
Halfway through the process of listing my house on Airbnb.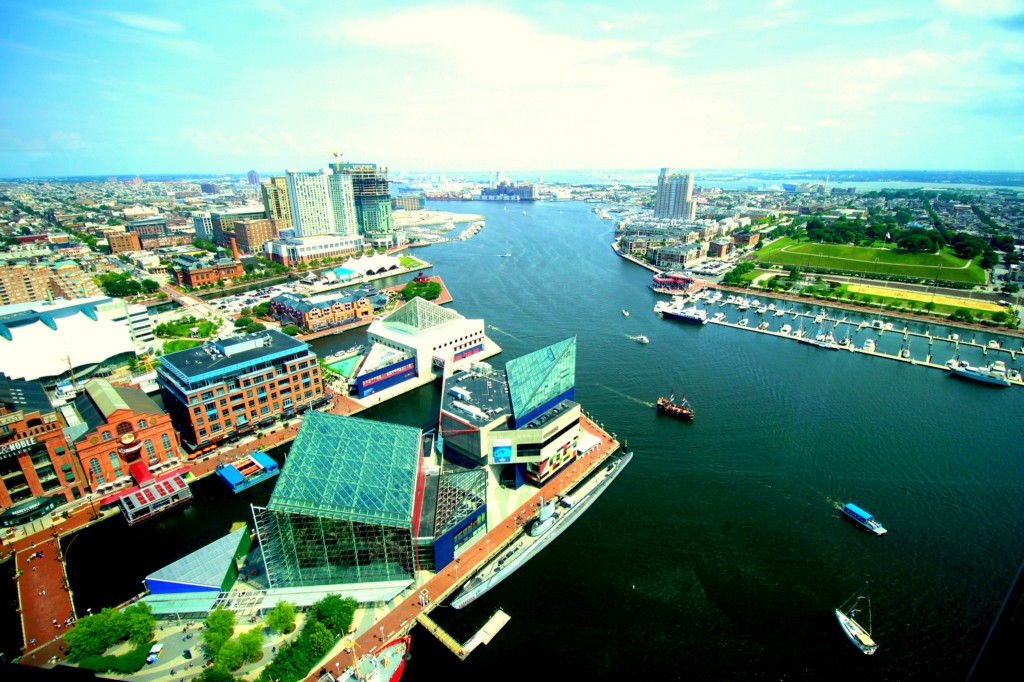 On a trip to Portland earlier this year, I stayed in an Airbnb for the first time. The friend I was traveling with is an Airbnb veteran and kept pointing out all the small touches that made this particular home a great find. So, while we were getting rained on in the Pacific Northwest, my mind was on my house back in Baltimore. By the time my visit was over, I'd decided that listing it on Airbnb might be the perfect solution to a large and unexpected property tax increase.
Though small, my little rowhouse is pretty conveniently located. It's a short distance to major tourist destinations like Baltimore's Inner Harbor, while also offering free parking and fairly easy access to downtown. Its biggest attraction, though, is that it's within walking distance of both Camden Yards and M&T Stadium, home of the Baltimore Orioles and Ravens, respectively.
So my grand plan is this: offer multi-day rentals to tourists looking for an inexpensive home base and med students interviewing at nearby Johns Hopkins. But the real value is in sports enthusiasts (let's be real here: tailgaters) who want to go to a baseball or football game, drink, and stagger home without having to worry about driving or finding transportation. I'm about halfway through my planning and preparation, and have yet to decide whether or not this is a side hustle I'm willing to take on.
I've told myself that I won't decide whether to list it until after I finish all the household projects that need to get done before inviting visitors into my home. (You know, the ones that I've been meaning to do pretty much since I moved in.) As I work to improve my home, I keep turning over the pros and cons:
The pros:
Hello, extra income. Because I'm looking at football and baseball games as my primary source of guests, I could probably charge a pretty high rate and only need to book my home for a few nights a month during the sports seasons.
I'd list the place as "entire home," meaning that the guests would have the place to themselves instead of having the host (me) in residence at the same time. The entire home option (2 bedrooms, 1.5 bathrooms) means I can charge a higher fee per night—and since I'm not looking to rent the place all that often, my two cats and I can crash with my parents or at a friend's when guests arrive.
As I mentioned above, considering Airbnb has motivated me to tackle my house to-do list: repainting my hallway, putting up some wall art that I've been meaning to hang for two years, and repairing the wobbly front railing. It'll also force me to solve the mystery leak in my laundry room. Otherwise, the place is in pretty good shape, with the exception of the rodents of unusual size living in the alley behind my house. (Note to self: call exterminator before listing.) None of these projects are super expensive, except maybe the plumber for that damned leak, but they're all projects that I'll get personal contentment out of finishing.
So far, the motivation trick is working! I've lived here for six years, and at this point, I've finished about half of my to-do list in the past six weeks. That's a pro even if I decide not to list the home.
The cons:
Beyond the improvements to the house, there are some not-insignificant startup costs. Most hosting how-to guides recommend purchasing all new linens for guest use. As a guest, I'm pretty glad to hear that, but as a host it's a nice chunk of change. There are also some fancy locks that come highly recommended and allow the host to change entry codes for each new guest, alleviating a lot of security worries. (This is a pretty important point to me, as a single girl living alone with my cats. Pricey, but worth it.)
My neighborhood could charitably be called up-and-coming. It's a blue-collar area with a lot of shift workers, which means it's noisy for most of the day and night. I feel safe here, but I can see someone not familiar with the city being uncomfortable. It's also going to be difficult to price appropriately. I looked up other Airbnb rentals in my area, and there are currently only two within a mile of me. Based on the pictures, one could be on the cover of Style while the other appears to be host to some more of Baltimore's ROUSes. This means it's pretty hard to do market research, unless I look for similar rentals in other cities. Pittsburgh has a pretty similar makeup to Baltimore, but searching near the Steelers' home turf doesn't yield much wisdom.
From the limited amount of data available, I think I could price my house at about $75 per night; maybe $150 on the nights before and after major football games. Since there's no Airbnb data for my neighborhood, there's no guarantee that I'll get any bookings even if I offer the home at the right price point and emphasize that it's close to both the Orioles and the Ravens. It's entirely possible I'll do all this work only to find that my anticipated target audience really isn't interested in my humble abode.
The verdict:
At this point, even though I have plenty more research and work to do, I think it's worth a shot. Even if I list the place and have no takers, I've gotten a lot of projects done that have been taking up space on my to-do list for entirely too long anyway. I don't have to invest in the linens, the lock, or a cleaning service until I have confirmed guests, and there's no fee to list on Airbnb. Based on my (pretty reasonable) monthly mortgage payment, renting my home for only a few nights a month makes a measurable difference to my bottom line. To me, the potential income far outweighs the inconvenience of packing up and moving out for a couple days at a time.
Erin Matthews owns an independent bookstore in Howard County, Maryland. Following your dreams isn't always that lucrative, so to pay the bills, she is a freelance writer, editor, and social media coordinator. She doesn't tweet, but you can follow the bookstore on Facebook, Twitter and Instagram @bookswithapast.
---
Support The Billfold
The Billfold continues to exist thanks to support from our readers. Help us continue to do our work by making a monthly pledge on Patreon or a one-time-only contribution through PayPal.