Ranking My Birthdays From Most to Least Expensive
Happy birthday to me!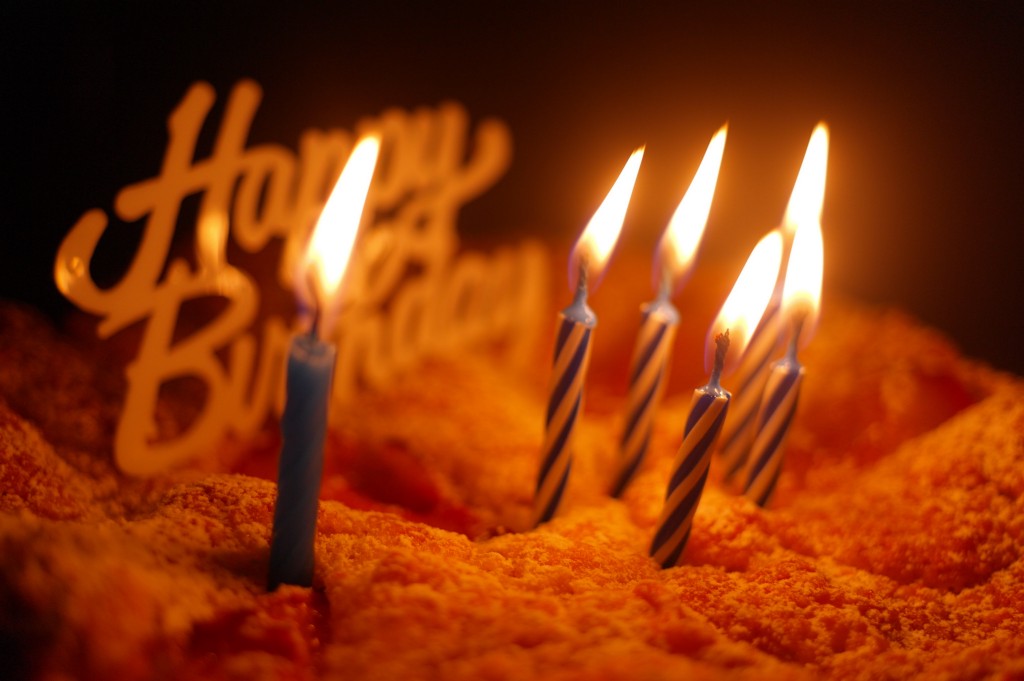 My mom decided I shouldn't have to go to school on my birthday—and, in that moment, she created a monster. I am now inching closer to 30 and haven't gone to school or work on my birthday since. My mom worked for most of my childhood, so it wasn't like I was skipping school to go on an adventure. I just wanted to stay home and watch TV, eat junk food, and enjoy the serenity of an empty house.
As an adult, I've continued my family's tradition of making a big deal about birthdays. Since my fiancé and I both have birthdays that fall in the same week of September, we've agreed to skip summer vacations and go on a Birthday Week Vacation instead. We save all year for whatever trip we're planning, and it's the one week out of the year that I let myself stop caring about money.
The birthdays don't all go as planned, though, and they are certainly not always as happy as the song implies. Here are my last ten birthdays ranked from most to least expensive, as I try to to figure out what to do this year on a micro-budget.
27th Birthday: California, $2,000
I was between Los Angeles and San Francisco for a week, so on my actual birthday, I was the ultimate LA tourist. I did a tour of Hollywood Boulevard (one of those ridiculous ones where you're wearing an earpiece and getting in everyone's way because you don't know what you're supposed to be looking at), eating at Mel's Diner, and eventually going to Venice and the Santa Monica Pier. It was perfect. This was the most elaborate trip I've planned, and it amazingly went off without a hitch.
24th Birthday: Disney World, $1,500
I love Disney—I'm a former Cast Member—and I know how to get through the parks without spending a lot of cash. For this birthday, my fiancé and I decided that money didn't matter. We stayed on property, bought park-hopper tickets for each day, and sprang for the Dining Plan which is incredibly expensive. We used the Dining Plan as an excuse to eat at all the restaurants we never wanted to pay for before. I also came home with several bags of souvenirs that were entirely unnecessary.
A Cast Member's Guide to Saving Money at Disney
26th Birthday: Bahamas, $600
This was a five-day cruise to the Bahamas. I got engaged on this trip, so I should probably rank it higher. But my fiancé and I tend towards active vacations, and a cruise invites you to be lazy. (If we had stayed much longer we would have gotten bored, I think.)
Cruises are a great way to get the "all inclusive" vacation feeling, since you pay for everything (except alcohol and gratuities) upfront. All in all, it was beautiful to be surrounded by the sea and totally disconnected from the internet for five days. I'd do it again for that feeling alone.
21st–23rd Birthdays: Universal Studios, never more than $500
My fiancé and I are theme park people. It's in our blood. I just finished the order on my season pass to Carowinds, the local park here in the Carolinas, and I am READY.
The 2010 trip was our first vacation together and the first time we saw The Wizarding World of Harry Potter, which blew our minds. I consider it the best of the Universal Studio trips, based purely on the excitement and newness of it all, but they've all been wonderful. These were quick trips, usually just 3–4 days, so we got away with a pretty reasonable cost.
25th Birthday: Disney World, $500
This was a staycation we took when I was still working at Disney, so I took advantage of that cast member rate. I didn't have to pay for entry to the parks, and I got a discount on most restaurants. I still ended up having to work during this staycation, making it pretty lame by vacation standards. But since I worked at the same resort in which we stayed, I got to walk up to my room, in full costume, and confuse the guests standing nearby.
18th Birthday: Tattoo, $150
I made everyone give me money for my 18th birthday so I could go to an overpriced tattoo parlor and get a poorly drawn bird on my back. Since this poorly drawn bird is stuck with me until the day I die, I consider this my all-time worst birthday.
20th Birthday: House Show, free (but I paid in tears and sleep)
When I turned 20, I was living in a house with a punk band, and we regularly held shows in our home. Touring bands would come through, and we also gave our musician friends a place to play. I don't remember who played that night, but I remember my best friend came to town, and we both ended up drunkenly crying about how unhappy we were with our lives. Happy birthday to me!
19th Birthday: Hometown party, mostly free
I was at college but skipped out on some classes to go home for an extended weekend. It was early in the semester but I was already extremely homesick, so this was a perfect getaway. I spent the weekend with my best friends pretending we didn't live hours away from each other.
All birthdays not listed here more or less consisted of cake and a dinner of my choosing, and once included a new cat that tore out of a gift box my parents tried to put him in. I didn't have birthday parties because I was a weird kid afraid no one would come. Maybe that's why I've chosen to make my adult birthdays a little more extravagant. I appreciate that my parents allowed me this one time a year to be a kid and to forget about our reality for just a little while. I still use my birthday to do just that, and it's what I look forward to all year.
Stephanie Ashe is a freelance writer, cat mom, and pop culture devotee. She's probably talking about a 90's movie on Twitter right now.
---
Support The Billfold
The Billfold continues to exist thanks to support from our readers. Help us continue to do our work by making a monthly pledge on Patreon or a one-time-only contribution through PayPal.