The City of Seattle Is Divesting From Wells Fargo
Because ethical banking is important at both the individual and the city level.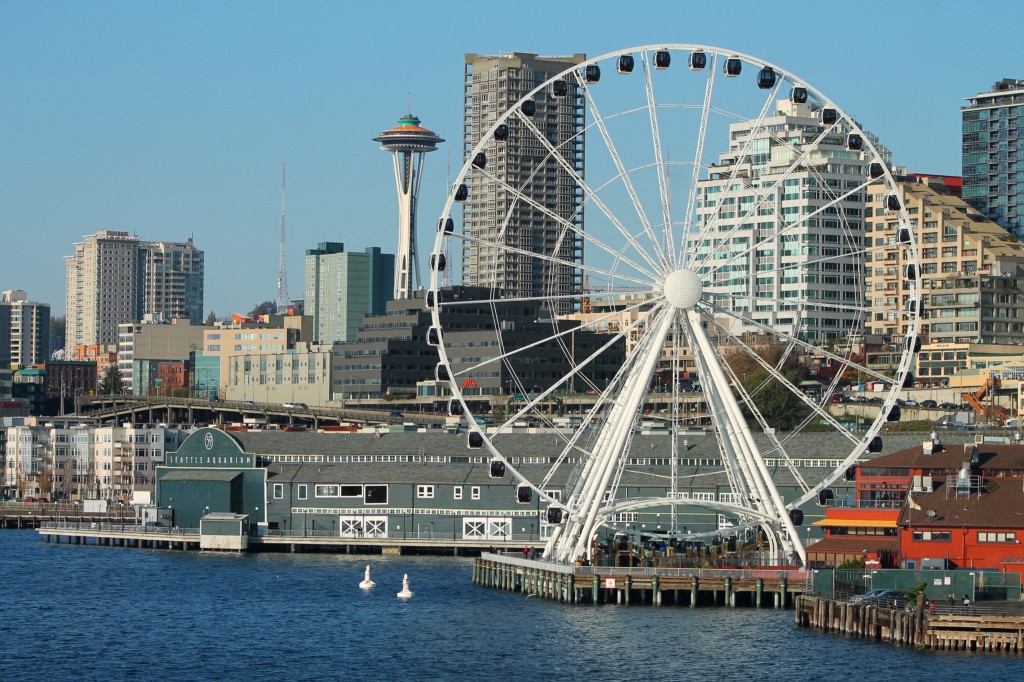 Yesterday, Hannah Thurman wrote about her decision to stop banking with Wells Fargo:
Why I Stopped Banking With Wells Fargo
Coincidentally—probably not so coincidentally, really—the city of Seattle made a similar decision. Earlier this month, the city council made the unanimous decision to divest from Wells Fargo, and I'll let Seattlish give the details:
The Seattle City Council unanimously decided today to divest the City's money and banking business from Wells Fargo, citing the company's predatory business practices and their investment in the Dakota Access Pipeline.
In some of the more moving testimony we've ever seen in Council Chambers, numerous members of the area's indigenous tribes, as well as some who had traveled from Montana and North Dakota, delivered their statements of gratitude and support. The Native American Leadership Group also performed a song and presented the Councilmembers with gifts.
The question of ethical banking and investing has come up more than once at The Billfold—and let's just say that as complicated as it is for an individual to make decisions about what constitutes an ethical investment, it should be exponentially more complicated for an entire city, right? I'm both pleased and more than a little astonished at the unanimous vote.
The Seattle Times reports that pulling money out of Wells Fargo is only the first step:
First Wells Fargo, next Seattle's pension fund? Activists target other investments over Dakota Access Pipeline
"Wells Fargo is not enough," City Councilmember Kshama Sawant said at a community meeting Monday night at Washington Hall, organized to discuss next steps in the fight against the Dakota Access Pipeline. "The city pension fund has $2.5 billion in fossil fuels (investments) and we are demanding that we divest from that. This is the next step. We have to strike while the iron is hot!"
The Seattle Times also notes that, prior to the unanimous vote, Wells Fargo processed the entirety of the city's payments, which run around $3 billion a year. The question then becomes: which bank gets Seattle's business? The city's contract with Wells Fargo doesn't expire until 2018, so it looks like they have a little while to decide.
---
Support The Billfold
The Billfold continues to exist thanks to support from our readers. Help us continue to do our work by making a monthly pledge on Patreon or a one-time-only contribution through PayPal.