I Love My New Mattress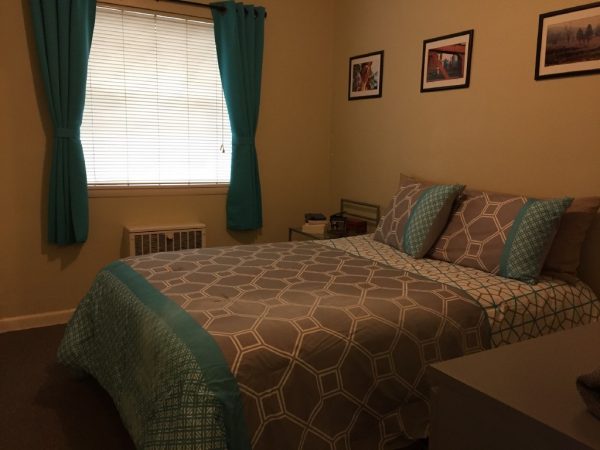 So I got my new mattress this weekend—a Sealy Posturepedic Orchard Valley Firm, which originally cost $849 but which I bought on sale for $287 (plus an $85 mattress delivery fee and a $25 old mattress removal fee and $38.11 in taxes, so $435.11 total). The mattress arrived on Sunday, and the Macy's White Glove Delivery team were on time and efficient, and I can now officially say that this mattress has changed my life.
It feels like sleeping on a cloud. Or like sleeping on a really firm table covered with a cloud. Probably "cloud" is the wrong example here given that clouds are just water vapor, but it's the go-to, so I went.
It's hard to explain, but on my old mattress, I'd lie on my side and my spine would dip and my hips and shoulders would go all crooked. Like, if I was lying on my right side, it felt like my spine was making a smiley face and my left hip and left shoulder were the two pointy eyes. Like this emoji: 😁
Now I lie on my side and my spine, hips, and shoulders feel straight, like this emoji: 😑
It is the best feeling ever. But don't take my word for it; take my Fitbit's: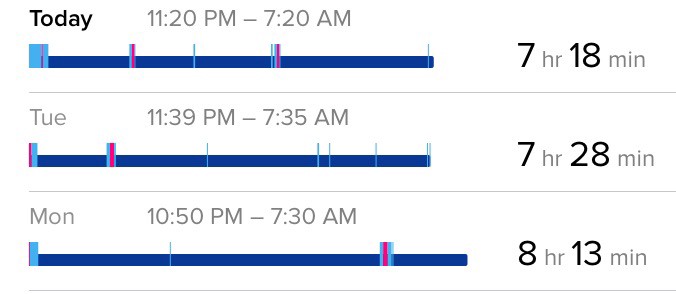 Look at all of those uninterrupted stretches of not tossing and turning.
It feels so amazing to have something in my apartment that is solid and not janky. Like, my kitchen table wobbles and my standing desk is made out of a crate (and it also occasionally wobbles) and my sofa is a disaster but at least it's not the Peggy I guess???
But this mattress? This mattress is doing a really good job. There is nothing wrong with it.
Except for the part where I'm going to have to figure out what to do with the foundation.
See, the Sealy Posturepedic Orchard Valley Firm comes with a non-optional mattress foundation. This is for the people who don't already have a foundation bedframe, like I do. (The foundation is designed to be used in lieu of a bedframe, which should let you know just how large and bulky it is.)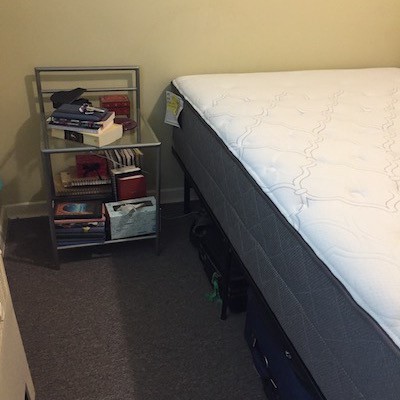 I asked for the "low profile" foundation, but with bedframe, mattress, and foundation included, the total stack measured 27 inches high. (I checked.) I am 62 inches high, which means my bed was now nearly half my height.
Plus, it made my nightstand essentially unusable. How could I sip my coffee and/or tea if I had to constantly lean over to pick the mug up or put it down? That's a great way to spill liquid on my mattress and void its warranty.
So I took my foundation off my foundation bedframe and leaned it up against the wall in the entryway. (My apartment has an entryway and a coat closet, which are two of the things I love most about it.) At some point I'm going to need to get rid of the foundation, either by paying a Lyft to take it (and me) to Goodwill or by braving Craigslist.
This is where I kinda wish my apartment had storage, so I could keep the foundation safe until I needed it. But I also wish I had a new sofa, and a real standing desk, and towels that didn't have tiny holes in them.
That's the problem with getting something new and non-broken and wonderful: it makes everything else look worse by comparison.
But this mattress is worth it. You all said it would be, and you were right.
---
Support The Billfold
The Billfold continues to exist thanks to support from our readers. Help us continue to do our work by making a monthly pledge on Patreon or a one-time-only contribution through PayPal.