When E-commerce Sites Steal Your Art (and Your Profits)
An interview with Michel Keck.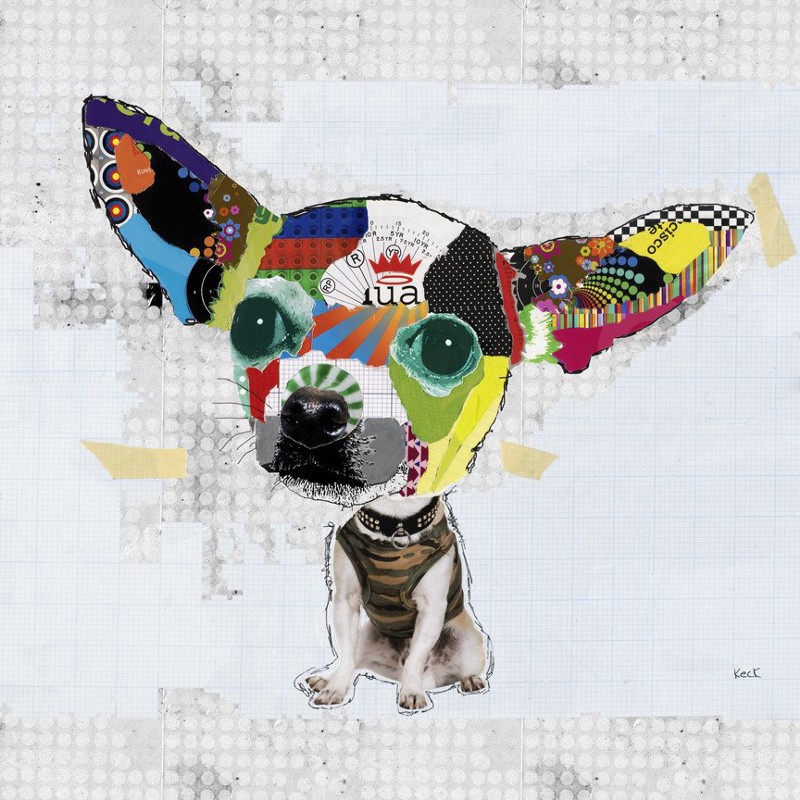 I know how tough it is to live off of one's art. As a writer, I am constantly working to make a name for myself and to be able to live off of my work. To have someone steal my work and its profits would damage my livelihood.
That is why I feel for Michel Keck, a mixed media artist based in Indiana. I wrote a feature on her for a small arts magazine over five years ago. Recently she reached out to me to tell me that international counterfeiters are putting a dent in her business.
Interviewing Keck, she tells me she is at her wit's end.
"It's so hard to be an artist, but once you start doing well for yourself and have made it to a point where you have built your brand name only to have something like this happen is just total devastation to your business," she says.
Keck has been making art since 2003. She runs her business independently with her husband. She has worked hard to build a name for herself and counts herself lucky to be able to make a living off her art. Her business even thrived during the recession. Keck's work is displayed in over 30 countries. She has created pieces for Nordstrom department stores. Her art has been featured on the FX animated series Archer and on the HGTV show House Hunters. Actor Sigourney Weaver hung up a Keck piece in her dressing room during the filming of Chappie.
But, the momentum has halted. Keck has painted one painting in the last two months. Typically in a two-month period she would produce fifteen. Instead of creating, her energy is going to fighting counterfeiters. Much of Keck's time is used making calls, writing emails, contacting lawyers, and making blog posts and videos about the ordeal.
About a year ago, one of Keck's art dealers e-mailed her to tell her that they spotted Keck's artwork up on AliExpress. AliExpress is owned by the Chinese giant and online platform Alibaba. The site operates much like Amazon. It's an e-commerce company that provides consumer-to-consumer, business-to-consumer and business-to-business sales services. Many of the stores on Alibaba sites sell wholesale items intended for people to buy in bulk. (Think Amazon merged with Costco.)
"I had never heard of the platform so I went online and, sure enough, we saw tons of my art on there," says Keck. At that time, prints of her art were being sold on five different stores on AliExpress. She reported each store that was selling her art to the site. Keck contacted the company's corporate office and left voicemails. She did not hear back from the company.
"Their system is a complete nightmare," says Keck. "They have it set up so that anybody who is making reports of theft they give up. They quit because nobody helps you. They ignore the complaints you make."
Around seven months, the number of stores selling Keck's work illegally grew from four to thirty-five. About 180 different images of Keck's art were up for sale on the sites, according to Keck. Many of the stores not only sold her art but also claimed that they made the art.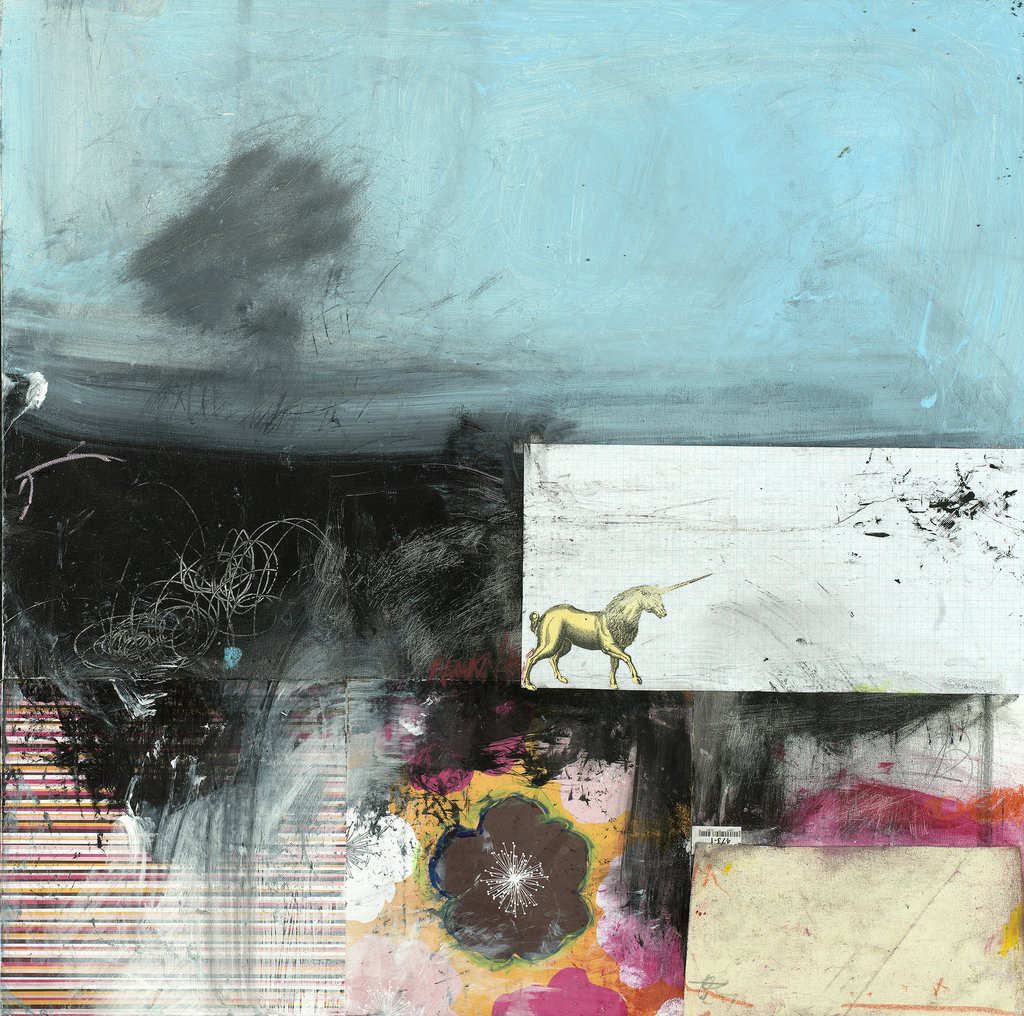 Earlier this month, the New York Times reported that Alibaba is facing growing pressure over its counterfeit goods. On Christmas, Alibaba (the corporation that owns AliExpress) was added onto a list of counterfeit platforms by the U.S. Office of the Trade Representative. It has made this list previously, most recently in 2012. Last year a lawsuit was filed by Gucci, Yves Saint Laurent and other big name brands accusing Alibaba of promoting the sale of counterfeit goods. China is no stranger of being accused of being too tolerant of counterfeiters. It has been reported this year that the country's counterfeiting issues are getting worse. But, it's not just China and international platforms that are ridden with counterfeit shops. Amazon has been cracking down on its third-party sellers for selling counterfeit goods. This year Amazon filed two lawsuits, and accused more than twenty companies and individuals in selling knockoffs.
Keck is not the only artist who is hurting from counterfeit art. She said she is now in touch with others in the same situation. There's a Facebook group dedicated to artists who have had their art stolen. For many artists, Keck included, the impact of counterfeit goods is not only hard on the wallet, but also on the psyche.
Keck posted the following on Facebook in November:
The painting, the creation part, is only a small portion of what it takes to build a successful art business. To be a full time artist with a successful online art business you will invest long days pouring your blood, sweat and tears into maintaining web sites, marketing through social media outlets, sending newsletters, speaking to collectors, processing orders, packing and shipping art, constant reinvention of your brand and marketing ideas. It doesn't come easy and that is fine with me! My parents raised me to have a strong work ethic. I was taught how to dig in deep, work hard, set goals and fight hard to reach them. What my parents didn't prepare me for is the battle that I am fighting today.
The same month of that blog post, Keck contacted Joel Blank, who serves as the intellectual property attaché at the U.S. embassy in Beijing, and Stephen Lamar, executive vice president of the American Apparel and Footwear Association, a national trade association that represents apparel that competes in the global market. Keck said that both Blank and Lamar have been helpful in getting her art removed from the sites. But it didn't last long. Keck says that some sellers removed her art, photoshopped her signature out of the pieces, and then stuck them back up for sale.
Keck says that no law firms will help her, because much of the activity goes on in China. She says the only firms that said they could help warned her it would cost at least $100,00o.
Even if all her art is successfully removed from the platforms, the damage is done. Wholesalers and retailers have bought her work from AliExpress and are now selling it at a profit. Keck has found four different companies that have purchased her work from AliExpress and are selling it on their own.
"I'm not only fighting the Chinese counterfeiters but the retailers and wholesalers in the United States and other countries that are buying and then selling my product," says Keck. "They are making a killing doing it because they are buying it at a price that I can't even make the product for."
She is currently suing an Australian company who has sold hundreds of Keck's pieces.
"It's devastating," says Keck. "All my top sellers are in the hands of these guys now. I can never get them back. It will never end. Its devastating because people that could have bought from me may go buy from wholesalers."
So, what can an art buyer do to make sure that their money goes to artists and not to people who have stolen work from the artists? Keck suggests that art buyers be wary of anything that looks suspicious. She urges consumers to buy directly from the artist themselves. Keck's work is available on her website. Most artists have their own websites, and if they don't and the platform looks questionable, Keck suggests to reach out to the artist to check if the sale is legitimate.
Gina Tron is an author and journalist. Follow her on Twitter @_ginatron.
---
Support The Billfold
The Billfold continues to exist thanks to support from our readers. Help us continue to do our work by making a monthly pledge on Patreon or a one-time-only contribution through PayPal.