The Cost of (Finally) Getting My Glasses Adjusted
It was free! Sort of.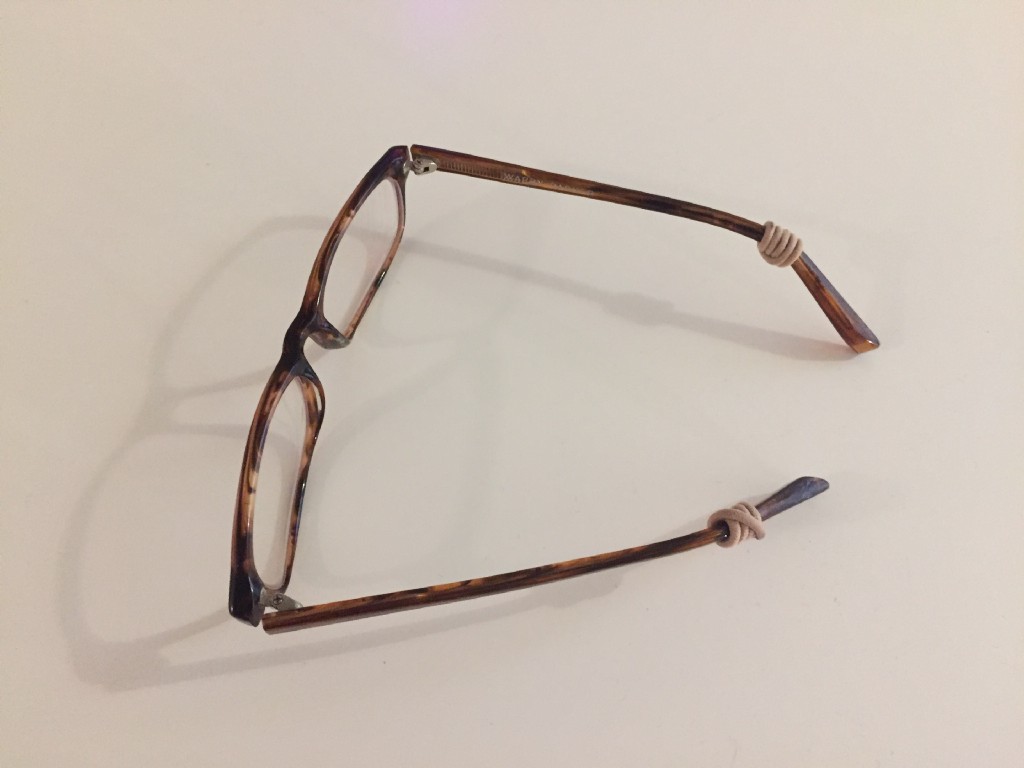 On October 29, I got a massage, which came with complimentary use of the spa's sauna facilities.
I wore my glasses into the sauna.
If you've never worn glasses into a sauna, please continue not doing that. Excessive heat can warp plastic frames, and I came out of the sauna with glasses that would no longer stay on my head.
It took me 47 days to get them adjusted.
The actual adjustment was free. I have Warby Parker glasses, as long-term Billfolders might remember, and I knew that all I had to do was get myself down to the local Warby Parker store—which is right next to Amazon Books, because why not put online retailers that went brick-and-mortar together—and they'd give me a complimentary fix.
But the actual getting there was difficult. The trip—either to the University Village Warby Parker next to Amazon Books or the Fremont Warby Parker—would take an hour (one way) by bus or 30 minutes and $20 (each way) by rideshare, plus I'd want to build in 30 minutes for the adjustment in case I had to wait in line.
Which, again, is not that big of a deal and I shouldn't be making a huge fuss over it, except I couldn't go on Monday nights (tutoring) or Thursday nights (teaching) or Friday nights (social plans) or Wednesday nights (working on my novel), and I never wanted to go on Tuesday nights because that was the one night I didn't have anything else scheduled.
I was also pretty booked on the weekends: volunteering at a College Essay Marathon, going to Canada for Thanksgiving, marathoning Gilmore Girls: A Year in the Life with friends, being a guest on the Peanuts Gallery podcast, going to the Seattle Holiday Book Fest, going to a publishing workshop, working on my novel. (These things don't write themselves.)
It wasn't like I was ignoring the task, either; I had originally blocked off Saturday, November 12 as Get Your Glasses Adjusted Day. Then the election happened and I spent that day on the sofa.
So I got it done on Friday afternoon, after I got my hair cut, because I knew that if I didn't take the 90 minutes to finish the task right then I never would. Yes, that means that I spent part of the weekend catching up on work I would have done Friday afternoon, and that's part of the point: finding an extra 90 minutes is hard, and that free glasses adjustment is only free once you've gotten yourself to the store.
To Warby Parker's credit, my glasses now fit better than any pair of glasses I've ever owned. I guess I always thought that people just spent their lives pushing their glasses up their nose every few minutes. These things are literally molded to the curvature of my head bones now, and I'm sitting here wishing I had gotten this done 47 days earlier.
But I was never able to find the time—and I couldn't even make it my Thursday Do 1 Thing because I was teaching on Thursday evenings!
So. Now that I've whined about how difficult it was to get this simple 90-minute task done that was free, necessary, and very beneficial to my life: what's your "get your glasses adjusted" equivalent? How much time is it going to take you, and how hard will it be to find that time?
---
Support The Billfold
The Billfold continues to exist thanks to support from our readers. Help us continue to do our work by making a monthly pledge on Patreon or a one-time-only contribution through PayPal.