Our Finances Aren't Totally Screwed Yet
They could be soon.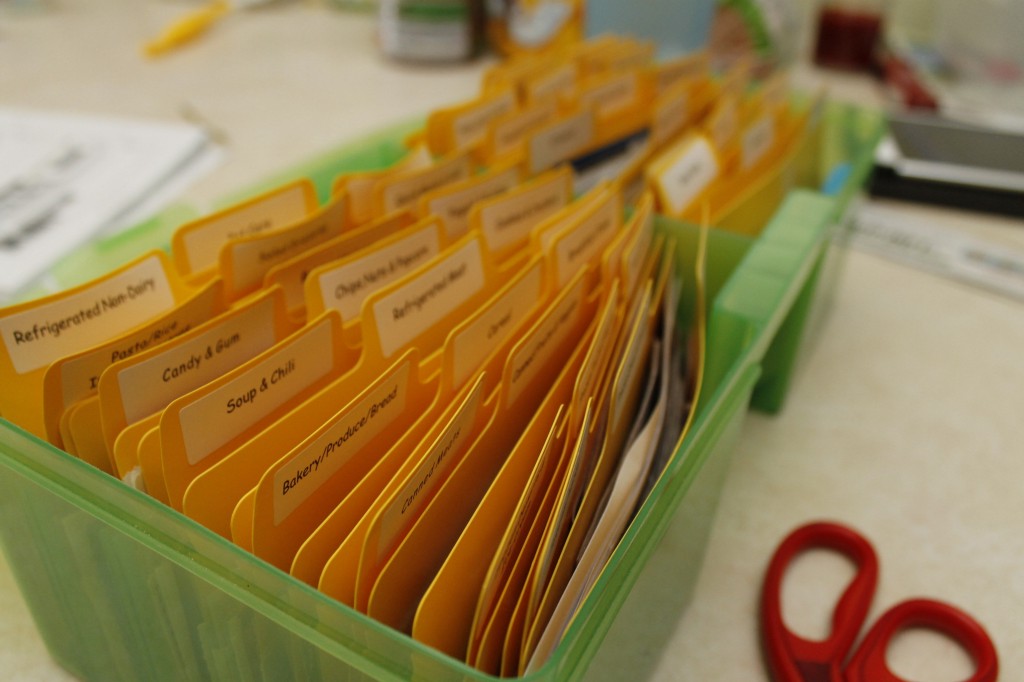 We've had seven months to adjust to my husband losing his job. When the start-up he was working for opted out of keeping him after his six-month review, we were shocked — and our take-home income dropped close to 40 percent.
It's dropped further since his unemployment benefit ran out recently with not even the glimpse of a full-time position in site, so we're buckling down and being more careful than ever with our finances. Earlier this year, we were talking about how long to wait until we buy another house in our new town, budgeting for a family vacation and paying off debt. Now our financial conversations are more about whether we have enough money in our account to pay the power bill, which medical debt we can let float a little longer and whether to pull our youngest kid out of day care.
We're fortunate to still have one solid income, but with such a big hit to our finances, we've taken a long, hard look at our finances so we can weather whatever time is left before Bobby finds another job. Here's what we've found.
Childcare expenses
One of our biggest changes has been adjustments to our childcare situation. We aren't sending our older child to after-school care, and we moved our younger child into part-time care.
We're also looking at a new childcare center that's much closer to our apartment that would save us a little additional money. Keeping our son in day care part-time assures that Bobby has time to search for jobs and work on freelance gigs, but overall moving from full-time to part-time saves us hundreds of dollars every month.
Before: $1,684 monthly for two children in full-time day care (our oldest started kindergarten in August)
Now: $664 monthly for one child in part-time day care
Future: $657 monthly at a new day care closer to our apartment (estimated additional $30 monthly saved in fuel costs)
Savings: $1,057 monthly
Food budgeting
We're the worst about eating out for convenience's sake. We've moved from dining out multiple times weekly to typically eating out once or twice per week. We're working on meal planning so we don't waste money on groceries that go bad. We have a lot of room for improvement in both of these areas, so I would rate this as a work in progress.
We've also adjusted how we shop for groceries. We are trying to be smarter about buying things that are convenient enough for us to make on weeknights and things that won't go bad quickly (i.e., frozen veggies instead of fresh).
We're doing more shopping at Aldi, which has great prices without compromising quality, and also at Target using the Cartwheel app, which can save you a percentage off various items. I've been checking the iBotta app, which offers rebates for some stores, and I even just cashed out $20 to my PayPal account.
Before: $800 monthly
Now: $600 monthly
Savings: $200 monthly
Benefits through my job
We just completed open enrollment for 2017 benefits at my workplace, and my husband and I took time to look through what we spent this year and weigh our options more thoughtfully than we did last year.
We moved up a tier on our dental insurance to help cover some upcoming needs, and we elected to contribute the maximum to our family Flexible Spending Account, which will save us several hundred dollars in taxes throughout the year. This will lessen our monthly take-home slightly, but will hopefully enable us to avoid accruing medical debt.
Before: $1012 monthly (including all insurance, health FSA and childcare FSA)
Now (as of Jan. 1, 2017): $1271.83 monthly (including all insurance, health FSA and childcare FSA)
Savings: $260 monthly (We'll be paying more, but the actual savings are a little more abstract, because we'll be able to pay for more health care expenses with pre-tax funds.)
The home we own
When it became clear we could be in for a long wait on a stagnant market with the home we were trying to sell, we opted to rent it instead. Our friend offered to manage it for us, and it's helping us pay back money we borrowed for renovations to make it more attractive to potential buyers. This isn't a perfect solution, but it's the most workable option for the time being.
Before: $787 monthly
Now: $368 monthly for the next 24 months while we re-pay our renovation loan
Savings: $419 monthly
Cutting the cord
This one has been hard for us to let go of, and there's a good chance it will wait until after college football season is over, but cable has to go. We will maintain our internet service so my husband can apply for jobs and work on freelance (and because I work remotely sometimes), but we'll be enjoying Netflix for the foreseeable future.
Before: $135 monthly
Now (once we cut cable TV): $75 monthly
Savings: $60 monthly
Budgeting
Our goal is to move to a cash budgeting system. We attended a Dave Ramsey course when we first got married (almost eight years ago), and while I don't agree with some of his teachings, I think this particular part of his methodology is a keeper.
The idea is that having physical bills in your hands helps you keep a closer eye on what you're spending, so we'll be labeling envelopes with categories like "groceries" and "miscellaneous" after every pay day and putting our budget allotment of cash into those envelopes.
The key will be sticking to cash and not caving to pressure to pull out the debit card. We'll stick with debit for bills that are automatically drafted from our account and gas, because these amounts are pretty static each month.
Estimated potential savings: $200 monthly
Find a substitute for emotional spending
I'm honestly sort of at a loss for this one, but I'm open to suggestions. Both Bobby and I love instant gratification, and we both tend to either eat ($$) or buy things ($$$) when we are feeling down emotionally.
For example, if I'm having a rough day at work, that salad or microwaveable meal I have waiting for me in the work fridge doesn't necessarily look as appealing, and I know I can get a burger and slice of cheesecake from the deli downstairs. And I deserve it, I tell myself, because I'm having a tough day.
Or it might translate into buying things for my kids. My five-year-old needed a winter coat, which of course I'm going to buy him a winter coat. But I had bought his brother a Mini Boden coat on sale, and it was so cute, and it just wasn't really fair if one of them got a great coat and the other got a coat from the Target sale rack, right?
When I make decisions like this, I also tend to ignore the impact on our actual budget. Buying things (whether food or physical items) makes me feel better, and that need for comfort seems to be amplified when our money situation is at its worst.
Estimated potential savings: $300 monthly
Things we won't or can't do
Neither of us currently contributes to a retirement fund, so reducing or stopping that isn't an option. We're locked in with a cell phone contract, and while we are considering some adjustments, we are pretty limited in our options. Our kids aren't overly involved with any extracurricular activities, but we plan to keep our oldest son involved with baseball if he wants to continue playing (thankfully it's not stupidly expensive at this age).
Overall, with some lifestyle modifications and tightening of our purse strings, we can make it until my husband finds another job. The estimated total savings from the changes I described above are nearly $2,000 every month — not as much as what he was making when he was employed full-time, but enough to mostly cover the gaps.
I recognize that I'm writing all this from a place of privilege. We have a lot more financial options than many people have, but I also recognize that we are in a more perilous position than we were before Bobby lost his job.
Being in the weeds financially is scary and not exactly where I expected to be as I approach my mid-30s, but I'm making note of the lessons I'm learning so hopefully I won't repeat them in the future.
Misty Mathews is a communications professional, writer, wife, mom and all-around kick-ass person. You can follow her on Twitter (@mistymathews) or find more of her work at mistymathews.contently.com.
---
Support The Billfold
The Billfold continues to exist thanks to support from our readers. Help us continue to do our work by making a monthly pledge on Patreon or a one-time-only contribution through PayPal.