This Week in Pods
They're apartments now.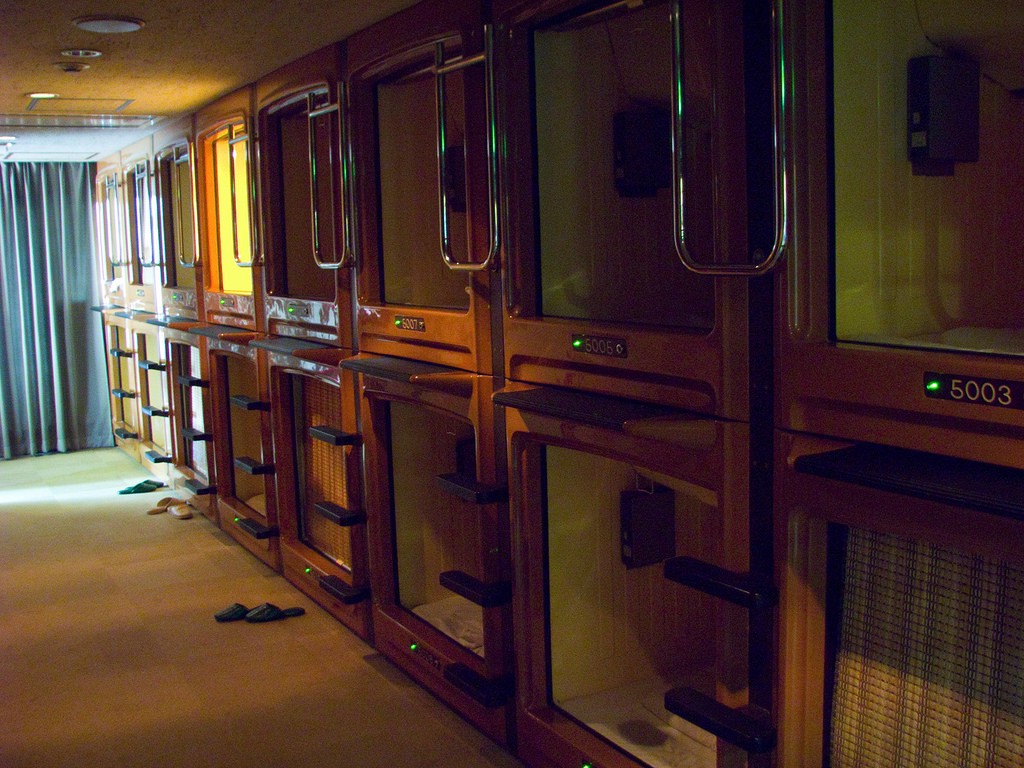 Seattle Billfolders might be familiar with aPodments, the building company that designs small and (relatively) low-cost apartments with shared kitchens. The Stranger aptly describes aPodment life:
[UPDATE: Some readers are getting NSFW sidebar ads when they click on the Stranger article, proceed with caution.]
Living in a Micro-Apartment Is "Like Living in a Closet"
The apartments are compact, squeezing twin beds next to desks next to half-kitchens and half-bathrooms. The floors are made of concrete or linoleum that resembles real wood. Everything is almost and nothing is.
Still, even though aPodments crammed the word "pod" into its name the same way they crammed tiny living spaces into Seattle's most popular neighborhoods, these apartments are not technically pods.
THESE apartments are pods:
Hong Kong riled by latest tiny 'space capsule' homes – BBC News
Ten "space capsule" units have just come on the market in the western Sai Ying Pun district, offering a total of 24sq ft (2.2 sq m) of living space for HK$5,100 ($658; £538) a month.
The listing on a local real estate platform says each pod comes with a television, air-conditioning and a memory foam mattress.
But despite such mod-cons, many netizens are enraged, describing the capsule as a glorified coffin and the landlord as unscrupulous.
The kitchen and toilet facilities are shared, and the fire code sitch might be handled via loophole:
Mr Wang also dismissed fire safety concerns, saying: "The buildings department states that no registration is required if fewer than 12 people live in the same flat."
NOPE. I need to chase this story with something less terrifying:
This Is What The Hyperloop Pods Might Look Like (And Yes, It Levitates)
Elon Musk's Hyperloop, the magnetically levitated, low-resistance rail travel system got another step closer to reality last week, after University of Cincinnati students demoed a prototype of the pods that may one day carry people.
The 14-foot-long Hyperloop prototype hovered at roughly a quarter-inch above the ground.
I guess that's moderately less terrifying.
---
Support The Billfold
The Billfold continues to exist thanks to support from our readers. Help us continue to do our work by making a monthly pledge on Patreon or a one-time-only contribution through PayPal.