The Summer I Had Three Jobs and No Sleep
I needed money and I needed an internship, and it took three jobs to do it.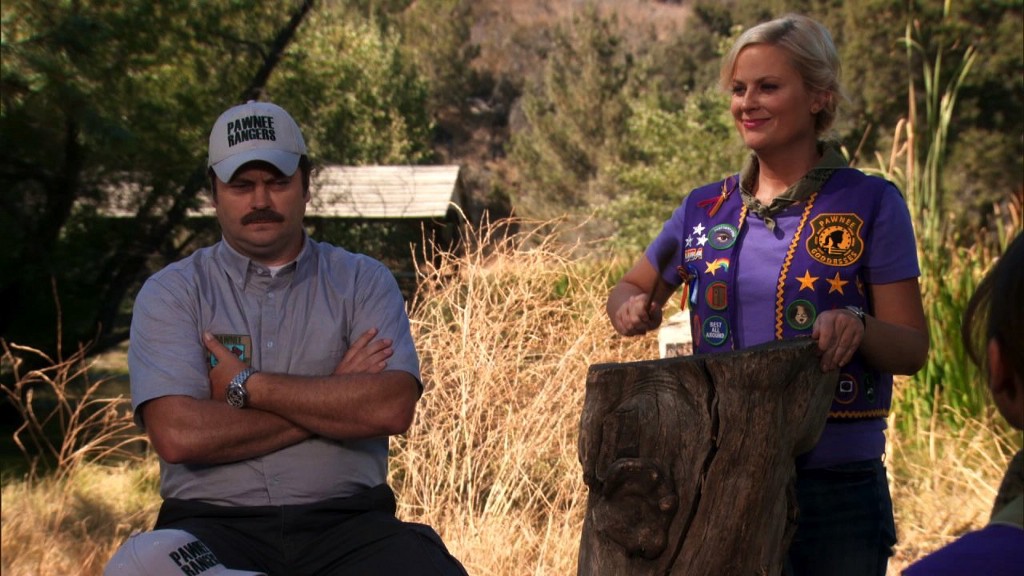 I found myself in a tricky situation toward the end of my junior year of college: I needed to make a lot of money to help pay for school, I needed to meet internship requirements for my sport management major, and I wanted to be able to accomplish both with one bright, shiny unicorn of a job, preferably a paid internship with a professional baseball team.
The unicorn job did not happen. (I applied, and they turned me down.) Instead, I ended up working three jobs that summer. It wasn't ideal, but the jobs all had their merits—and considering the price tag for a liberal arts education, I literally couldn't afford to not try to make all of the positions work.
The best-paying job—and my money-making go-to for the previous three summers—was my role as a natural resource specialist at a state park and campground. My job title suggests that I knew a lot of outdoorsy facts, like which types of trees can be found along the river or the dietary habits of raccoons. While I did know a few things (in Ohio you'll likely find cottonwoods and sycamores near a river, and raccoons will eat pretty much anything they can steal from a well-stocked/unguarded campsite), my responsibilities primarily consisted of checking in campers at the front desk and scooping ice cream at the general store.
The job paid more than minimum wage and the manager was nice about keeping my schedule flexible; however, that often meant working until 10:00 p.m. on the weekends, and as the hot days dragged into August, campground guests could get increasingly difficult to please as they tried to cram in a few more perfect vacation moments before back-to-school season. Suffice it to say that, despite my best efforts to do everything according to campground policy, sunburned and frazzled adults would still find reasons to yell at me while I was elbow-deep in the freezer, serving up bowl after bowl of sugar-free butter pecan.
For my second job, I was hired by a parks and recreation department in a larger town about 20 miles from where I lived. While it wasn't the internship I'd originally had in mind, it was still a good situation to be in; like the campground job, it paid more than minimum wage, so I could save a lot of money despite the amount of driving I'd be doing. Plus, there was the possibility that I'd like it even more than working in professional sports, and I would still have my credits for graduation.
I took this position before Amy Poehler introduced Parks and Recreation to the world, so I had no idea what to expect. My co-workers were friendly and there was usually a variety of tasks to work on. Sometimes I took phone calls about whether or not there'd be strawberries at the weekly farmer's market, and occasionally I'd schedule park pavilion reservations. One day I helped build a parade float, and every once in a while I'd ride along with my supervisor to check on the city pools and playgrounds. My biggest assignment was supervising the bus trip to a dinosaur show in Cleveland, which I considered a success since only one kid got carsick, and he was nice enough to wait until the very end of the bus ride home to throw up.
It wasn't a fast-paced, high-powered position, but it was a good way to earn that all-important college credit. Admittedly, I could have been more proactive in this internship than I was; it was a solid opportunity but not an exact right fit. Put it this way: I wasn't an April Ludgate, but nobody would've compared me to Leslie Knope, either.
The third job paid me nothing at all, was significantly more time-consuming, and was my favorite of the three. I worked as a game-day media relations intern for the baseball team that hadn't hired me for a full-time internship. At first I saw it as kind of a consolation prize, but then I realized that I'd rather be at the ballpark than anywhere else. As a sport management and public relations double-major, it ended up feeling like the biggest win in the world.
The two full-time public relations interns were at the stadium every day and had more responsibility than the game-day folk. I only had to be there three to five times a month, but that was okay since the stadium was a 90-minute drive from my tiny hometown. Although I wasn't compensated for gas, my parking was paid for, as was my dinner in the press dining room. I could also request tickets for my family during homestands — an unexpected and wonderful surprise.
I arrived a few hours before first pitch on my assigned days and ran what seemed like hundreds of copies for the press box. Lineups, game notes, stats — there was a pile of papers for everything, plus media guides and the occasional giveaway item. I wanted so badly to look like I knew what I was doing; truthfully, I was so nervous about messing up that I basically did everything as I was told, then just laid low during the game.
When I did allow myself to enjoy the experience, I felt too lucky to be nervous. There was one evening in particular that stood out. All of the sportswriters were down in the locker rooms for post-game interviews while I was weaving my way through the rows of rolling desk chairs and laptop wires, placing copies of the game stats at their computers. I looked up when a breeze blew in through the open windows and saw the stadium still lit up, glowing against the pink and orange evening sky. For a minute, I just stood there.
The scene was so perfect that I honestly thought my heart would burst with gratitude. Even though I went home most evenings with my shirt covered in patches of ice cream, and I spent most of my days in an office, and I drove so much and never really got a full night's sleep, I knew I was young and could do this, needed to do this, for many different reasons. I also learned that even though money is necessary when you're paying for school, sometimes, on rare occasions, it's worth it to get paid in experience.
This article is part of our 'Summer Series' collection. Read more stories here.
Megan Snyder writes, edits, and runs in Ohio.
---
Support The Billfold
The Billfold continues to exist thanks to support from our readers. Help us continue to do our work by making a monthly pledge on Patreon or a one-time-only contribution through PayPal.