Talking to Ed Marquand About Starting a Business in a Small Town
You need both urban ambition and local resources.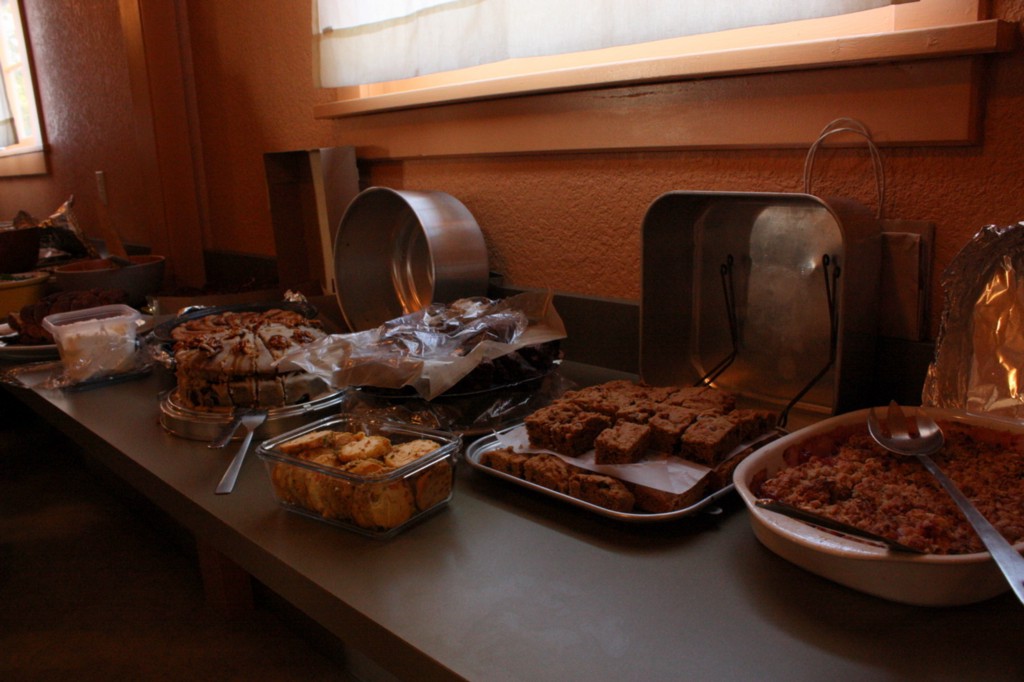 Last week, I highlighted a Slate podcast about Ed Marquand, who launched a business incubator called Mighty Tieton in a small town in Washington State.
Should We All Start Businesses in Small Towns?
After the story went up, Marquand contacted me. He asked if I was interested in doing a follow-up interview, so he could share more details about the project and correct a few of my assumptions. What follows is lightly edited and condensed—and very informative.
On what our story got wrong…
The whole idea of Mighty Tieton really started with this idea that urban creative ambitions were being thwarted because of expensive studio space and inconsistent production help. So when we stumbled into Tieton, the idea was not to move there to start businesses, but just to try to expand existing businesses into Tieton.
That's the part of the story that often gets lost when people just pick up on the narrative: "Oh, I'm just going to move to a small town and start some interesting business." You really have to have the urban and the rural to make that equation work.
How has Seattle's presence helped Mighty Tieton?
The combination of relative proximity to Seattle and the proximity to Yakima is really crucial. Yakima, unlike many rural counties, has a quarter of a million people. It's a pretty good-sized county. When we have events or when we are doing things—we sold a couple of the lofts to people who use them as primary homes, and they're from Yakima—to have that 10–15 miles away makes much of the production work we do, and many of the events we do, make sense.
If we were trying to do something like this in, say, the Okanagan, it's just too far away to zip over and zip back.
I noticed some of the comments on your blog post talked about restaurants. There are some really good examples around the country of small, remote towns that have a very nice destination restaurant that's successful. We've talked about doing something like that in Tieton, but Yakima in that case is a negative. It's too close. There are too many perfectly reasonable eating establishments in Yakima, and people aren't going to jump in their car and drive 15 miles to Tieton to have dinner.
On the ideal urban/rural model:
The thing that we're really pushing now is—are you familiar with the Graypants design firm? They design these lights, these cardboard lampshades, and now we make almost all of those lampshades in Tieton.
That's really the model that we're trying to get out there and build: companies that used to do all the production in their offices, and became successful enough that they had trouble keeping up with the production. They needed to outsource the production, and we could do that in Tieton, freeing them up to spend more time designing new products and doing custom work.
For us, for the crew in Tieton, it's a great way for jobs and for skills to be taught, and for the town's economy to be better.
There's also Tieton Cider Works: a third-generation orchardist and his wife who also live in Seattle but raise all the fruit out in Tieton. They decided that since we were starting Mighty Tieton, they would start Tieton Cider Works. They went from producing 200 cases of hard cider the first year [2008] to last year being the eighth largest winery by volume in Washington State. Just this explosive growth.
You can look at that from a similar economic model: urban ambition, local resources, selling to a regional and national market.
Urban ambition, local resources, selling to a regional and national market.
On finding good employees:
It's the production help and the real estate that make this possible. While Seattle has nothing but bright young people who want to learn production, in fact what we've found is that they want to learn it, and they want to do it, until they find it boring. Then they'll move on.
"Oh, I want to be a bookbinder." Well, they want to be a bookbinder for three or four months, and it can take years to be a really good bookbinder. Another opportunity comes up, and Seattle is so full of opportunities for bright young people that you can't blame them.
An advantage in Tieton and the Yakima area is that there are many fewer opportunities to do that sort of work—or to do any work—so you end up with employees that stick with you for years and years and years, and become really good at those crafts. That's another really important aspect to the success of this model.
How much money does it take to start a business in a rural area?
In the summer of 2005 we brought all kinds of friends to Tieton. Architects and designers and artists and gallery owners and restauranteurs. We would sit in the park and we would play Fantasy Monopoly. We weren't interested in any of the buildings that had businesses in them. We wanted to add to what was there, not kick somebody out. But there were plenty of empty storefronts and empty warehouses, so we would sit there and ask "What would make sense? What would work here?"
Finally, in September, we all kind of agreed that the best model might be this incubator for artists and businesses where costs and space are both being shared. My business would be making handmade art books for my existing clientele. We started to think "well, we'd better make a move."
One of the warehouses came up for auction. A bank auction. We went to the auction and didn't win it—there was one other guy who was interested in the warehouse and he won it—but that was okay because we were really interested in the warehouse next door. Now that we had a comparable real estate price, we could make an offer to the owner of that warehouse that bore some reality to actual real estate prices.
So, fifteen minutes after the auction was over, I was on the phone with the guy who owned the warehouse that we wanted. We negotiated the deal, and that became the building for the lofts.
Thirty days later, the auctioneer called me—I was in New York at the time—and said the deal on the auction had gone south. The guy backed out. If I wanted to buy the auctioned warehouse for the last price that I bid, they would be willing to sell it to me. I talked to my partner and he said "well, sure!"
Both of those buildings were incredibly cheap. When you're talking about startup costs, the properties themselves were very, very affordable. What we learned, painfully, was that the fix-up costs, the renovation costs, weren't that much cheaper than they were in an urban area. Yakima contractors, building materials, insurance… the cost really isn't that different. That's why it's taken a decade to get the buildings that we bought up to their functional level—and there's still a couple of buildings we haven't touched.
The architect who designed the lofts, Philip Christofides, he was tired of all these creative people sitting around, spewing ideas, and never coming to any firm conclusion. He called me up and said "We should take the warehouse you bought, turn it into fourteen condominiums, sell it to these people who have been coming over all summer long, and get them to commit financially to real estate in this town. That's what's going to commit them to the concept and make this whole idea successful."
The loft building kind of became the heart of our little group. We were able to borrow enough money to do the construction, and we were able to sell enough of them in 2008—and we sold the last one about two weeks before the collapse, which means I've burned through all the real estate luck I will ever have.
Most of the people who have lofts are part of that original group. Some of them created businesses, and others use the lofts as a second home and are participants in Tieton events.
On whether an individual could expand an existing business into a small town:
If my partner and I had gone in, bought one building, fixed it up as a studio and office, and fixed up a little house to live in, the startup costs would be really low and manageable. But since we had created this group, we figured we had more support and enthusiasm behind the concept.
On which place is "home:"
Seattle. Definitely Seattle. I've lived here since 1978. But I love being in Tieton, and I don't have to choose between them. I get to enjoy the qualities of both of them. We stumbled into a place that is really, really special.
---
Support The Billfold
The Billfold continues to exist thanks to support from our readers. Help us continue to do our work by making a monthly pledge on Patreon or a one-time-only contribution through PayPal.