Should Freelance Writers Join the Internet Creators Guild?
I trust that the ICG is going to be worth signing up for even if the focus isn't immediately going to be on the work I do.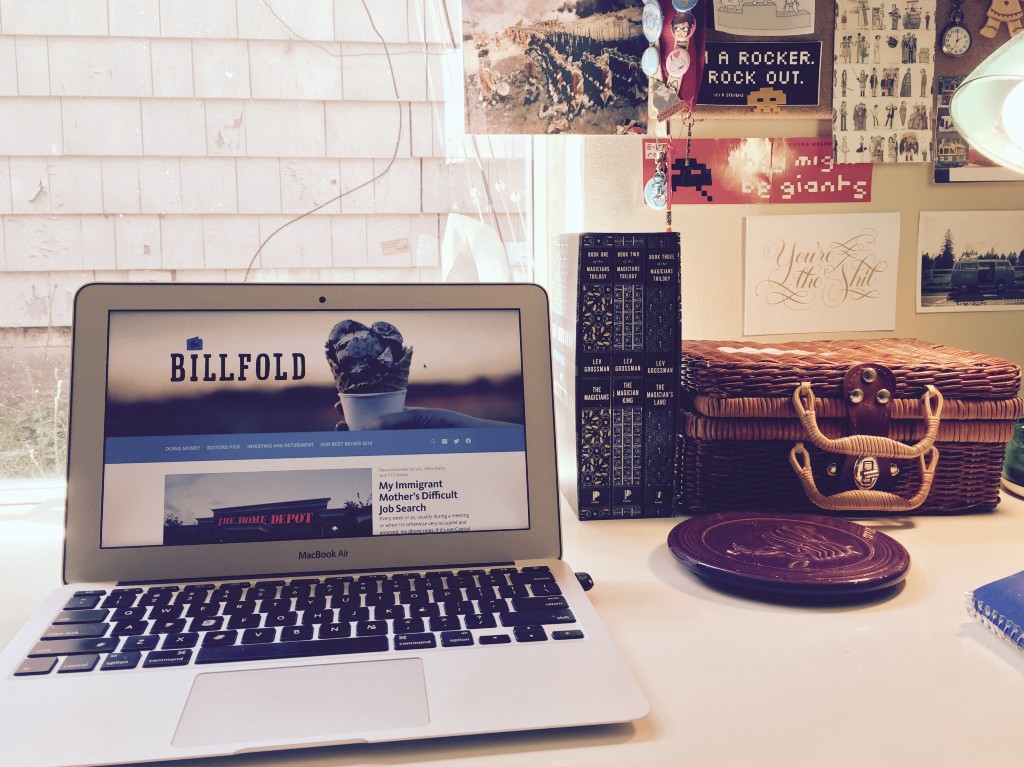 This weekend, Hank Green, along with a board of directors and advisors, launched the Internet Creators Guild.
Earlier this month Green wrote about his goals for the Internet Creators Guild, which include connecting creators as well as sharing resources on monetization, contracts, audience-building, and how to deal with stalkers and other negative aspects of content creation.
Introducing the Internet Creators Guild
His post is extra-relevant to Billfolders because Green also lists "two very valuable assets" that enabled him to put this project into motion: $50,000 (which Green clarifies is "from VidCon" and not out of his own pocket) and Laura Chernikoff, former VidCon guest manager and now the Internet Creators Guild's Executive Director.
Green and Chernikoff did an interview with Sully where they continued to clarify the ICG's goals:
The Internet Creators Guild: An interview with Hank Green and Laura Chernikoff
LC: The big things will be a knowledge base for members. A question and answer setup where you can both gather experts to provide answers to things and members can weigh in. We'll also have static resources for things like, "How does disputing copyright strike work?" and "What are the standard terms in a contract with an MCN?" and things like that we'll put out there to describe common issues or concerns. We hope to have sample contracts. We have Jonathan Katz on our board, who is an entertainment lawyer, and a few other people interested in helping pull the curtain back on the mysterious language of the legalese.
[…]
HG: Yes, we're going to put together case studies. I've been doing interviews with creators that I'm going to turn into a podcast, and one of the questions I ask is "What's your pie chart?" Don't tell me how big each slice is, but tell me what the slices are in terms of percentages. Different creators have very different ways of making a living. Some people are 80% Patreon, some people are 80% brand deals. Some people are contract work.
At this point I was all HANK GREEN YOU THINK LIKE I DO because that is exactly how I structured the conversation when I facilitated a discussion about making art and making money at Alaska Robotics Artist Camp earlier this year. Knowing your percentages, both in terms of "which gig earns me the most money" and "which gig is moving my career in the direction I want it to go" (these aren't always the same gigs) is hugely important.
So I am very interested in the Internet Creators Guild.
The question is: should I pay $60 and sign up? Is there a space for freelance writers in the Guild?
The short answer is yes, of course there is, it's written right into the ICG FAQ:
We are starting this organization off with a focus on online video because that's what we know best. However, we want to work to increase the usefulness of this organization to podcasters, viners, bloggers, etc…and whatever else comes next.
The longer answer is that a lot of writers may have to join—because the ICG needs to know we're interested—and then just start contributing to the community on our own (on a forum? by sharing our own thoughts and experiences?) until the organization expands to include more resources for writers.
The longest answer is that I have no idea. I'm definitely going to sign up, because I've followed Green's work for years, I've attended multiple VidCons and the first Nerdcon: Stories, and I even worked with Green on a music project several years ago. I trust what he does, and I trust that the ICG is going to be worth signing up for even if the focus isn't immediately going to be on the work I do.
What about you?
Also: I hope you read Meghan's post from this morning about corporations and content creators, because it's relevant to this discussion.
Read the Damn Contract: Are Corporations Profiting Off Your Creativity?
---
Support The Billfold
The Billfold continues to exist thanks to support from our readers. Help us continue to do our work by making a monthly pledge on Patreon or a one-time-only contribution through PayPal.