Do 1 Thing in the Nude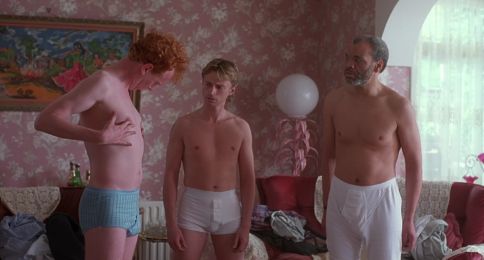 Thursday is a great day to do that 1 thing you don't want to do but also don't want to continue thinking about doing.
I know Do 1 Thing is reserved for the terrible tedious tasks we all of us would rather put off, but today I am treating myself by setting aside 30 minutes to organize my underwear drawer.
I KNOW I KNOW DON'T ALL GET IN LINE AT ONCE.
Building Your Lingerie Closet: Essential Pieces & Finding Your Perfect Fit. – Wit & Delight
Inspired by a "lifestyle" post about curating your "lingerie closet" (there are going to be a lot of "" here, trust), I've been reevaluating my "intimates" drawer. I currently own seven of the same bra in different colours (fits well, allows busty gals like myself to still feel vaguely "delicate") and a whole bunch of Gap underwear. I try to buy a few new pairs once a year or so and chuck anything with holes/stains/sags, but I've been lazy lately, and frankly my "youthful" bod isn't so "youthful" anymore, so it might be time to get more serious.
So, today I shall assess, get rid of anything that doesn't "flatter," and perhaps make a list of "necessary" replacements.
And you, tiny taskers?
---
Support The Billfold
The Billfold continues to exist thanks to support from our readers. Help us continue to do our work by making a monthly pledge on Patreon or a one-time-only contribution through PayPal.