Should Middle Class New Yorkers Apply For Affordable Housing?
If you can, you may; but is it right?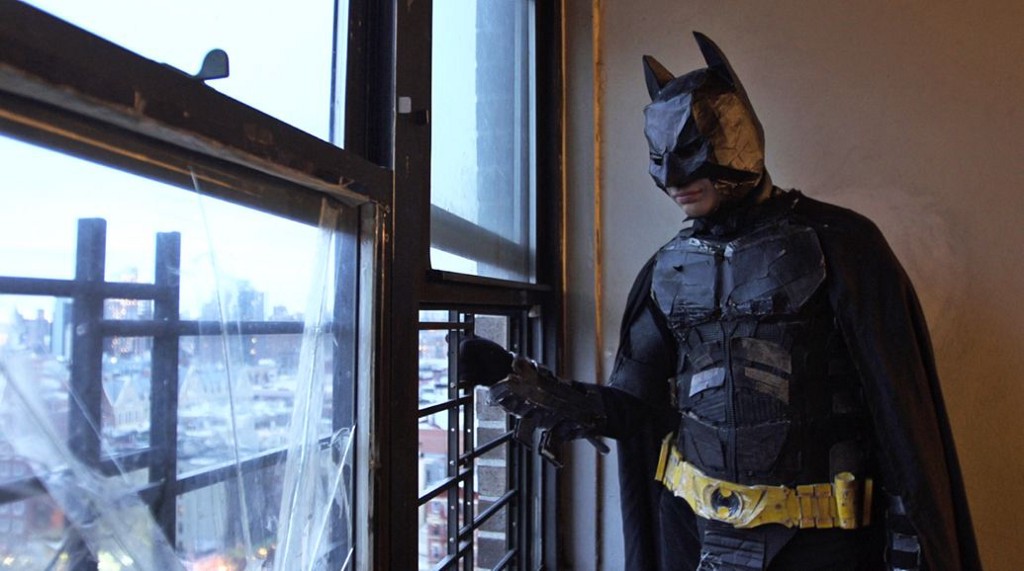 The local NYC site DNAInfo has provided a list of helpful hints for residents considering applying for so-called "affordable" housing, since some more units are opening up, and Brownstoner has put up a set too. Because, of course, this is what it's come to: in order to live anywhere within an hour of your job that isn't either awful or prohibitively expensive, you have to win the lottery. Literally:
Affordable housing lotteries represent New Yorkers' path to scoring a subsidized unit in what are frequently new, amenity-rich buildings.
There are often more than 10,000 applications for every 100 available units — but don't let the numbers discourage you. Some 60 percent of those applications are usually disqualified, according to the New York Times.
If you go about the process correctly and are genuinely eligible, you will have a significantly higher chance of winning a unit.
What that means, in practice, is that you have a much better shot if you're educated, detail-oriented, and accustomed to dealing with a certain level of bureaucratic nonsense — and if you have the most valuable commodity of all: time. Oh, and a nice clean record. Brownstoner adds, "In addition to income and household size, eligibility is also determined by legal history and credit history."
Who fits that bill? Generally speaking, white-collar middle class folks. Here are some details about one building offering "new affordable units":
A slew of new affordable units have just come up for lottery in Fort Greene with a diverse range of qualifying salaries, meaning that both the borough's neediest as well as the more affluent qualify.
Eligibility for the 282 subsidized apartments at BAM North Site I in the BAM Cultural District include incomes ranging from $26,300–28,835 for a single person in an $801-a-month studio, to $126,995–200,400 for a family of six in a $3,649-a-month three-bedroom.
To put that into perspective, an income of $172,600 a year is higher than 94 percent of borough household incomes, and three times the 2014 U.S. median income, according to census data.
Not everyone is pleased:
For some, having permanently affordable housing available to such high income brackets doesn't align with the vision of an affordable city.
With such high qualifying incomes, the Ashland Place tower "is not providing any meaningful affordability," executive director of the Association for Neighborhood and Housing Development Benjamin Dulchin told the Wall Street Journal.
All of this leaves me feeling pretty conflicted about whether I should apply on behalf of my little, but growing, family. We could be ideal candidates, what with our squeaky clean records, ability to understand and fill out jargon-y forms, and limited income ("for a family of three, for instance, affordable housing programs are available to those earning between $31,080 a year up to $128,205 a year, according to HPD's income bands"). But the idea doesn't sit right with me. It's a letter of the law vs. the spirit of the law kind of conundrum. Surely these programs weren't designed for people like us: freelance writer/editors and lawyers who took a break from law to do something far less lucrative but more fulfilling.
Yes, we love the city, and yes, we contribute to it: we pay taxes, we give blood, we vote in local elections, etc. And yes, it is bleeding us dry. Still, if we participate in these overpacked housing lotteries, competing with public school teachers and janitors, retail workers and underpaid municipal employees, aren't we potentially edging out people who are more deserving? People who have less and need more?
Is this bleeding-heart liberal thinking? Okay, yes, of course it is. But that doesn't make it wrong — right?
---
Support The Billfold
The Billfold continues to exist thanks to support from our readers. Help us continue to do our work by making a monthly pledge on Patreon or a one-time-only contribution through PayPal.