Not That Kind of Retired Person
Where will I find myself in 30 years? I'm not sure, and that's okay.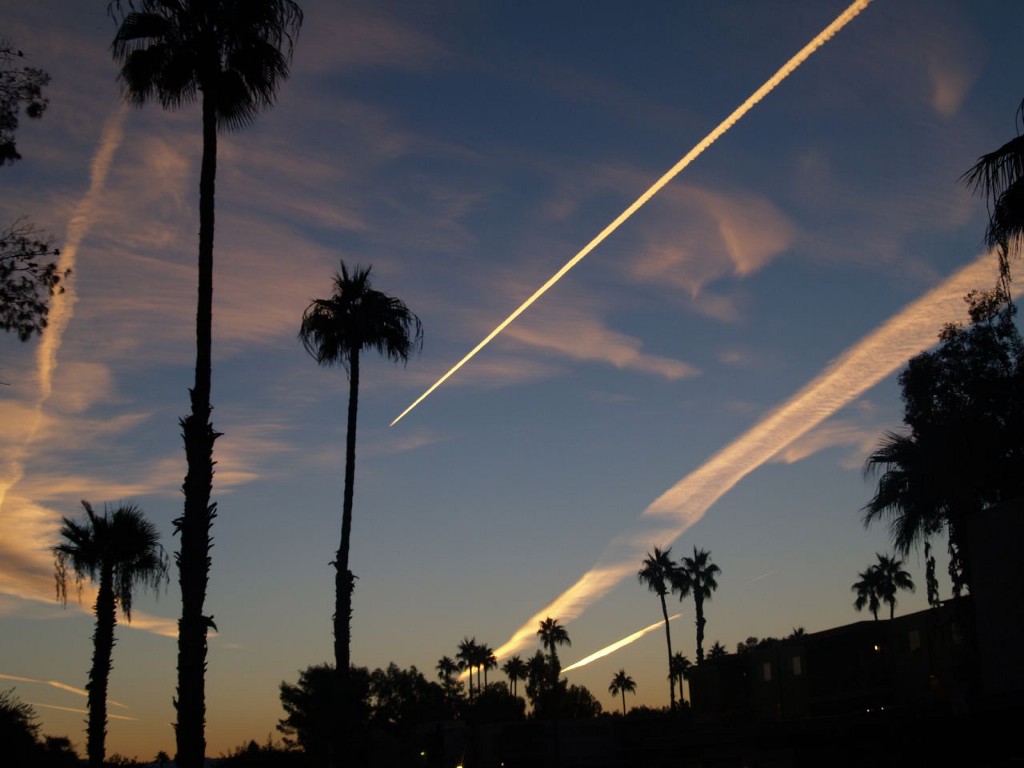 I recently went on a trip for work and spent a week in Palm Springs, California, a desert resort city two hours north of San Diego. The weather is pleasant there during winter and early spring, and becomes so unbearably hot during the summer that the city becomes a kind of ghost town, with residents fleeing to more temperate climates or locking themselves indoors with the air conditioner on blast.
Palm Springs has long been known as a popular place to retire: there is an overabundance of golf courses and tennis courts; there are bakeries, fast casual Mexican restaurants, Jewish delis, expensive Vietnamese food, kicky bars filled with people who sip specialty cocktails and wear sunglasses even at night; Joshua Tree National Park is a short drive away and is perfect for an easy stroll or challenging hike, or to watch the sunset and admire the stars in all their glory, shining through the darkness of the desert. For those who'd simply like to remain at home, the city is like a museum dedicated to mid-century modern housing where everyone can relax with cold beverages by their backyard pools.
It is a place, where retirees break the ice upon meeting one another by asking, "At what age did you retire?" ("Just before I turned 60," was a common answer.) During the busy season—the season before late spring and the unbearable summer—the streets become crowded with visitors who've come for the tennis tournament in Indian Wells in March, or the Coachella music festival in April. Retirees dance in the street, unbothered by the eerie desert wind that never ceases to blow, while a live band plays Al Green's "Let's Stay Together."
I experienced nearly everything I've mentioned here during my short stay in the city: the hike in Joshua Tree, the expensive Vietnamese place, the tennis tournament, the live singer crooning, 'Cause you make me feel so brand new / And I want to spend my life with you. I tried to picture myself in my sixties and back in Palm Springs, living this particular life, and I just couldn't see it. I decided that maybe I'm just not that kind of retired person.

There was this one time, not too long ago, here in the city, when I noticed an old woman slowly dragging her groceries down the street. She paused at the corner and stopped to take a break. I turned back from where I was going and walked over to her, preparing to ask her if she needed help crossing the street. I imagined, if this were the era of "Leave It to Beaver," that I might be that Boy Scout who helped old ladies to cross the street with their groceries. I was taken out of this daydream when she responded gruffly, "Get away from me—I don't need your help!"
I've thought about this experience and haven't ruled out that I might be that kind of retired person.

The truth is that I don't have a clear picture of the kind of retired person I want to be. At 32, I've got plenty of time to think about it. I've joked with friends that I will be the person who makes his career doing stuff for the Internet and then one day unplugs and lives as a hermit in the middle of the woods, but I know that probably won't happen.
I'm not cynical either, imagining a world where there isn't anywhere to retire except to our steel fortresses because Earth's ozone has eroded and we are all forced to experience life through our virtual reality headsets.
There might be a little house. There might be an herb garden. There might be grandchildren running around. And, sure, there might be some Al Green softly playing just before dusk, as I head inside after spending a day outside, to be welcomed by a sweet aroma coming from the kitchen.
---
Support The Billfold
The Billfold continues to exist thanks to support from our readers. Help us continue to do our work by making a monthly pledge on Patreon or a one-time-only contribution through PayPal.