Your Retirement Options: An RV Here Or A Flat In The Developing World
More and more seniors are, effectively, living out of their cars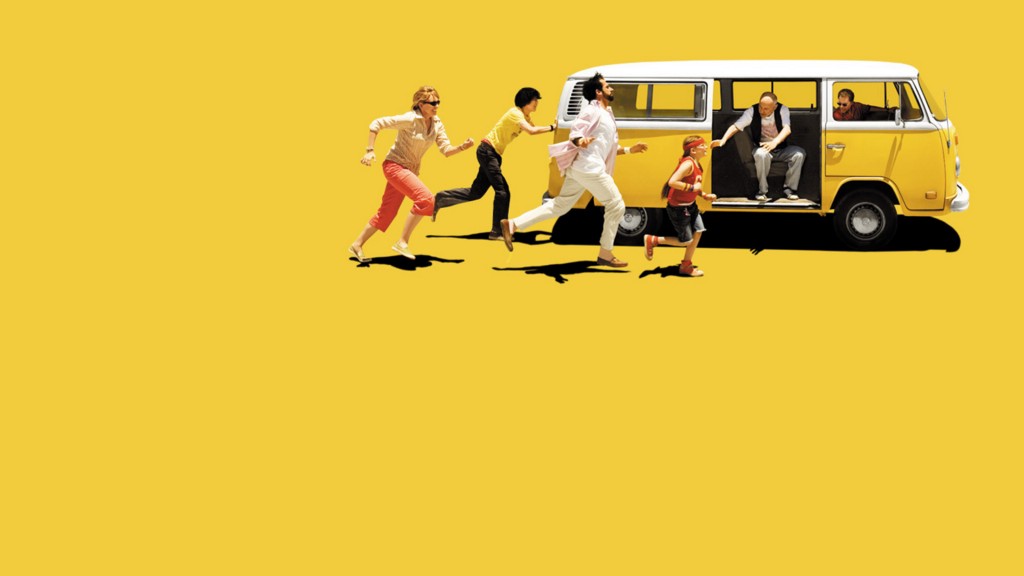 These days, "RV" stands not for "recreational vehicle" but "retirement vehicle." Or psuedo-retirement, really. In a piece called "Too Poor To Retire And Too Young To Die," the LA Times introduces readers to a sub-species of people that it calls "retirement nomads," or financially insecure seniors who live on the road.
Nearly one-third of U.S. heads of households ages 55 and older have no pension or retirement savings and a median annual income of about $19,000.
A growing proportion of the nation's elderly are like Westfall: too poor to retire and too young to die.
Many rely on Social Security and minimal pensions, in part because half of all workers have no employer-backed retirement plans. Eight in 10 Americans say they will work well into their 60s or skip retirement entirely.
I like that phrasing: "skip retirement," as though you could breeze past it to something else besides a pauper's grave.
Anyway, many of these seniors downsize in somewhat radical fashion and become, essentially, migrant workers, following seasonal or temporary jobs around the country:
Although many middle-class retirees ply the interstates in Winnebagos as a lifestyle choice, for Westfall and many others, life on the move is not as much a choice as a necessity. …
Westfall spent the Christmas season of 2014 working at a Fort Lauderdale, Fla., mall for $10 an hour, then hit Virginia for a stint selling photos door-to-door on commission. By May 2015, she brought her roadshow into the Darien Lake Theme Park in upstate New York for a job as a kiddie ride operator. The pay: $9 an hour. The job would carry her only through September.
The story is grim and gets grimmer. How, for example, can she assimilate the cost of a $300 speeding ticket when that is twice her monthly grocery budget, let alone thousands for rig repairs and emergency dental work? Bear in mind that this is a nearly 80 year old woman who put herself through business school. She's been on the road now for almost a decade.
Another profiled would-be retiree who's now a nomad with her husband, scrubbing toilets or taking advantage of other opportunities as they arise, reminds herself that she has a Master's degree and that "her current jobs do not define her."
OK, this is pretty dark, and I haven't even gotten to the part where one woman feels compelled to say that at least her life isn't as rough as life was for victims of the Holocaust. Let's explore some more cheerful alternatives. Like escaping abroad!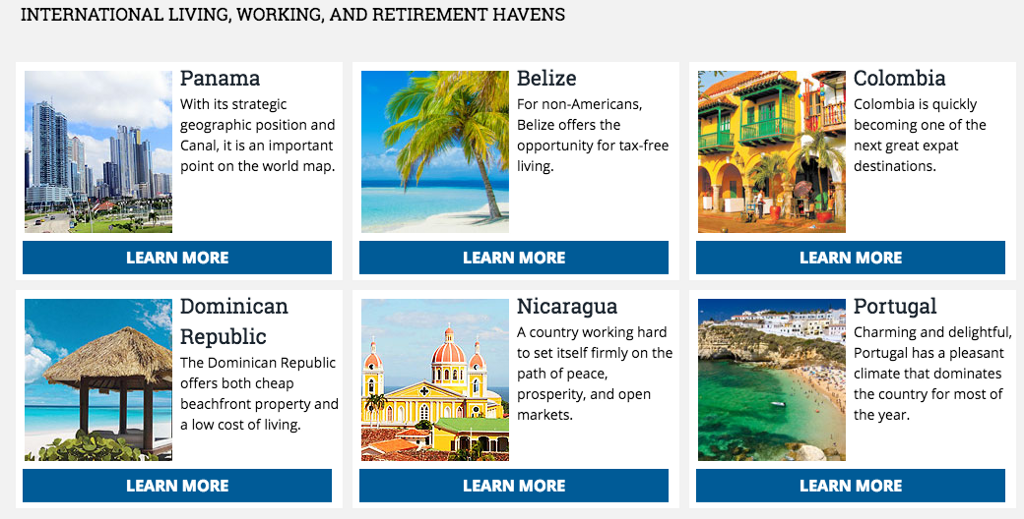 Live and Invest Overseas recommends Portugal this year as its #1 place to retire abroad:
the Algarve also offers great weather, with 3,300 hours of sunshine per year, meaning more sunny days than almost anywhere else in Europe, and some of Europe's best-kept sandy beaches. The Algarve's 100 miles of Atlantic coastline is punctuated by jagged rock formations, lagoons, and extensive sandy beaches, many awarded coveted Blue Flags from the European Blue Flag Association. In addition, the region boasts 42 golf courses in less than 100 miles and is generally recognized as a top golfing destination in continental Europe and the world.
Health care is international-standard in this part of the world, and medical tourism is a growing industry.
The cost of living in Portugal is among the lowest in Western Europe, on average 30% lower than in any other country on the Continent. The affordable cost of living and of real estate is compounded right now by a weak euro, meaning a retired couple could live here comfortably on a budget of as little as $1,500 per month. With a budget of $2,000 per month or more, you could enjoy a fully appointed lifestyle in the heart of Old Europe.
$1500 a month is still $18,000 a year, or more than the nomads of the LA Times piece could afford, but it's an appealing sounding option for people of some, albeit limited, means. Other cheaper but still good options recommended by the site include:
Las Terrenas, in the DR: "A couple could live well here on just $1,200 a month")
Cuenca, Equador: "If you're looking for to retire overseas on a budget and live better for less, Cuenca, Ecuador, can be hard to beat."
Or, if you think you will need to augment your income, Chiang Mai, Thailand: "a place where it can be possible for foreign retirees to find work if they're interested in supplementing their retirement nest eggs or simply looking to become involved in their new community; many Westerners are employed in Chiang Mai in language schools, universities, medical facilities, and tourist-related industries."
My main concern is that, even with the Internets, I'd get lonely being halfway around the world from my family and friends; but then, I'm apprehensive about moving to Queens ffs.
---
Support The Billfold
The Billfold continues to exist thanks to support from our readers. Help us continue to do our work by making a monthly pledge on Patreon or a one-time-only contribution through PayPal.