My Obsession With Free Stores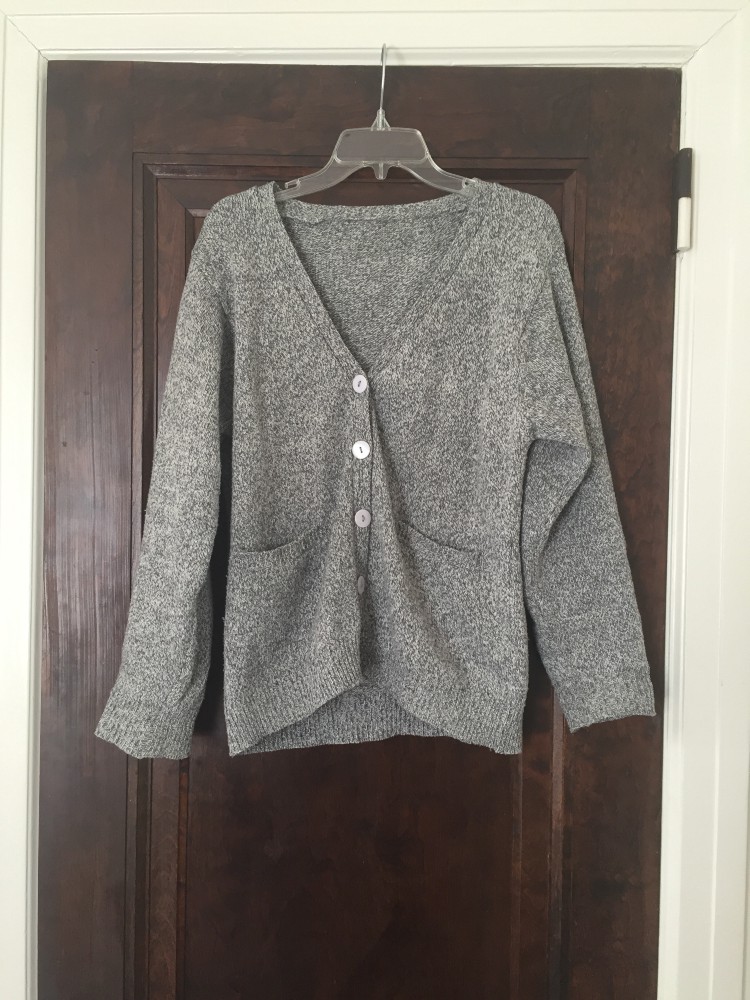 Imagine your favorite thrift store: the racks of chunky sweaters, soft cotton T-shirts with random slogans, and vintage '90s skirts. Now imagine a thrift store where everything is free. Welcome to the world of free stores: designated spaces where people can donate unwanted used items that their fellow shoppers can take home at no cost. You can donate stuff, take stuff, both, or neither. There's no obligation. You can scoop up clothes, books, housewares, toys, and records, and everything in between, all for zero dollars.
If you donate to a free store instead of a thrift store, you can be sure that your items will go right back into the local community instead of being shipped abroad or sent to a landfill. Free stores are also great because your used goods will go to people in need for free, instead of at Goodwill prices (which are sometimes more expensive than they should be). However, if you give to a free store, you don't get a tax write-off.
The first and best free store I've encountered was the Free Store at Oberlin College. When I showed up during orientation week and read about the Free Store in the orientation booklet, I knew I needed to go there as soon as possible. I love thrift and vintage shopping, and getting things for free, so this place sounded like my own personal heaven. I went on opening night with some new friends I had bonded with over being obsessed with free things. The Free Store was a basement room filled with racks of clothing and shoes, shelves of books and CDs, school supplies, and dorm stuff. I picked out a white H&M sweater; it was the beginning of a beautiful relationship.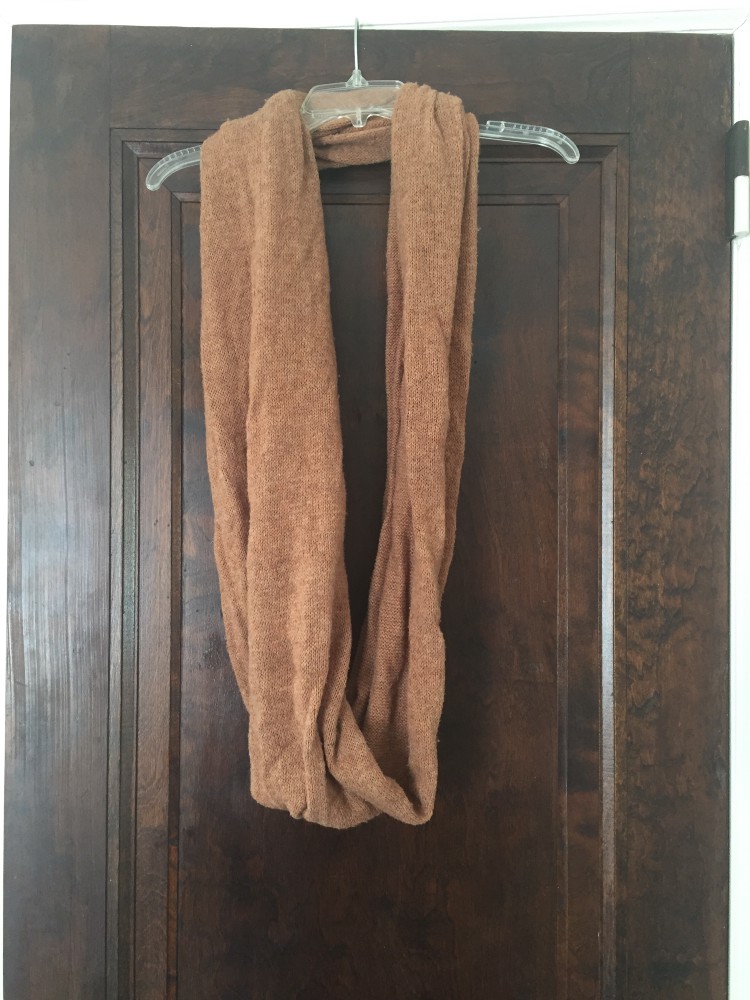 The Oberlin Free Store is open five days a week and is staffed by students from the Resource Conservation Team. In addition to the Free Store, Oberlin also has free boxes in most dorms. They function as mini free stores: you can drop stuff off without even leaving your building. Plus, if your dorm had a good free box, you could scavenge every day when you walk by.
At the end of each year, we'd have the Big Swap, which was like the Free Store on acid. A room in the student union was converted into a mega free store. There were separate piles for shirts, pants, shoes, and other items, but it was still chaos. You had to dig for the good stuff. During the week of the Big Swap, the free boxes in dorms would turn into free mountains. The Resource Conservation Team would collect the stuff daily from each dorm and bring it to the Big Swap. The Free Store, free boxes, and the Big Swap were beloved amongst Oberlin students.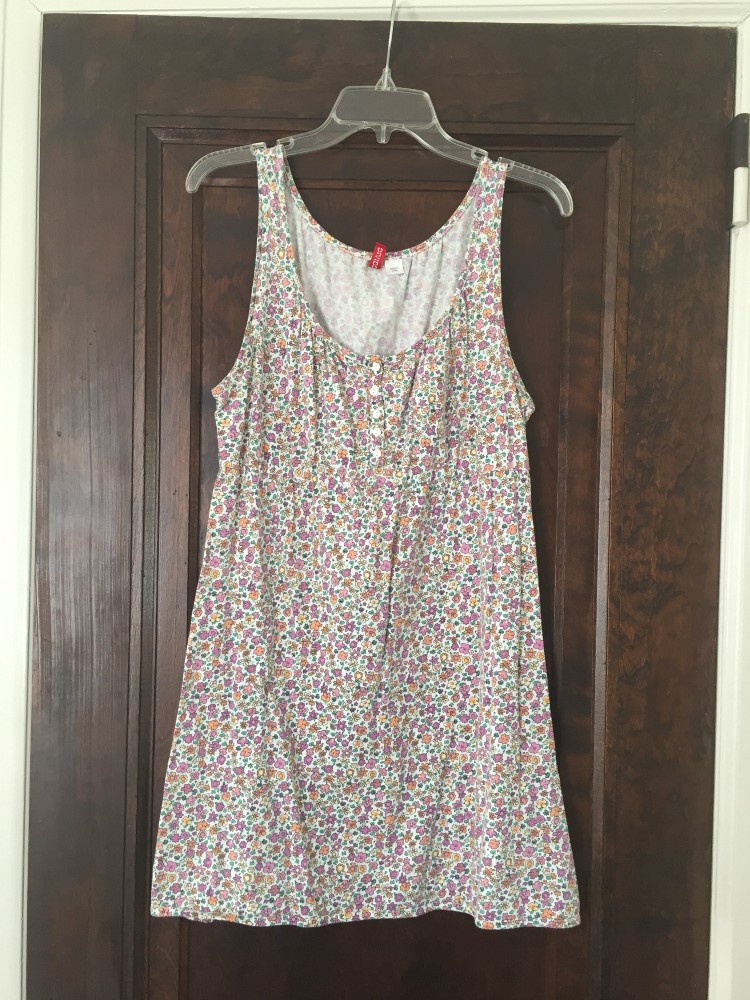 At college, the end of the year is when everyone realizes that they have more stuff than they can store or take home, hence the timing of the Big Swap. Freshmen discard all the unnecessary dorm stuff their worried parents overloaded them with because they realize they can't possibly store it all: drying racks, desk lamps, full length mirrors. Graduating seniors give away all the appliances and housewares that they don't have room to take home but will undoubtedly have to buy again when they move into their own apartments: microwaves, toasters, vacuum cleaners. They also shed half their wardrobe, taking only what they had room for in a suitcase or a car trunk. College students also end up buying more food and school supplies than they use in four years, whic leaves a lot of leftover non-perishable food, notebooks, binders, and more. Lots of people also dump all their textbooks in free boxes instead of expending the energy necessary to sell them back to the campus bookstore, mere minutes away.
As someone who was already obsessed with thrift and vintage stores, the Free Store was irresistible to me. At first, it was tempting to take everything, but I eventually learned moderation. I consistently ended up with a lot of almost perfect clothing that I held on to for too long before I admitted it wasn't working for me and gave it back to the Free Store: itchy vintage cardigans, an American Apparel hoodie with a pretty noticeable stain, harem pants that all my friends told me were ugly. I would go to the Free Store as a study break to reward myself for studying my ass off 24/7. When I had nothing better to do on weekends, I would walk from dorm to dorm checking the free boxes. There was a strategic way to play the Free Store game, and I was a pro. Certain dorms had reputations for having the best free boxes. When it came time for the Big Swap, the stakes were higher. It was best to get there right after the fresh stuff was deposited every day, or to hit up the dorm piles before they got consolidated into the swap. I got clothes, books, housewares, and other people's mix CDs. I furnished my dorm rooms and on-campus apartments with Free Store items.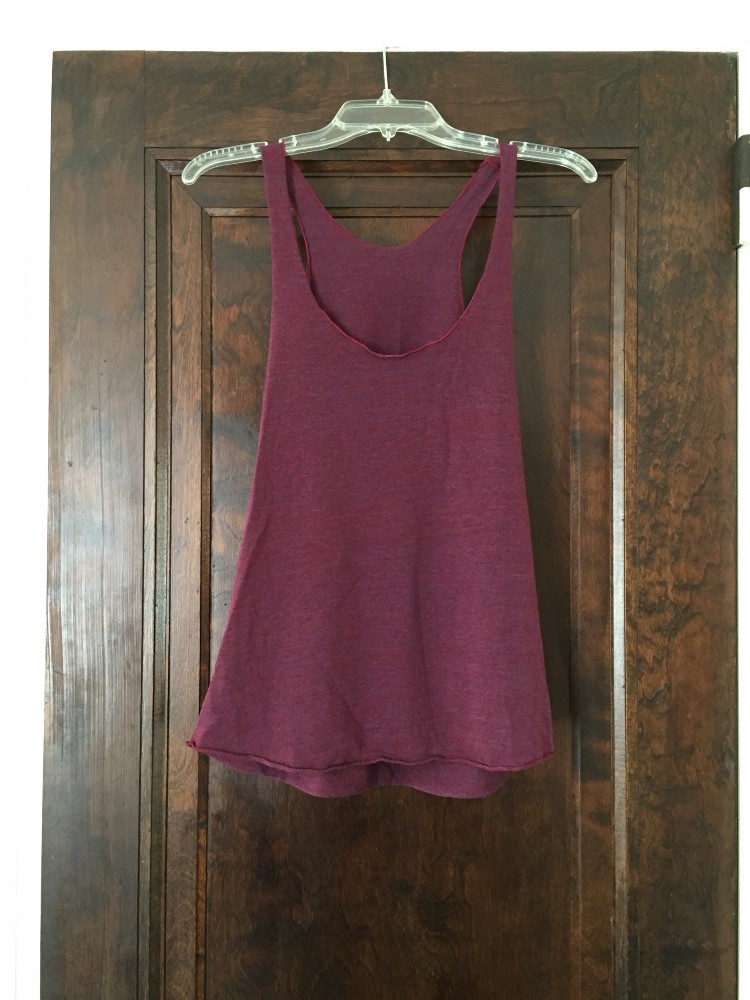 And when I graduated, I gave away a ton of perfectly good stuff. I tried to sell some of my bigger items, but it's hard to sell a mini fridge when every student knows that if they wait a week, there will be five of them for free at the big swap. I gave away my cooking staples: salt, sugar, olive oil, tea. I gave away half-full bottles of shampoo and body wash. I got rid of clothes that I felt too ambivalent about to justify the extra weight in my duffel bag. During my last big swap, I went all out. I had a whole week of free time in between finals ending and graduation day, and I spent it going from the big swap to free boxes, looking for treasures.
Shopping at the Free Store is not for the faint of heart. I had some friends who avoided it because they thought it was dirty and messy. There's a lot of gross stuff to contend with. People donate clothing that's ripped and stained. They drop off their broken printers and TVs. I can't count the number of times I found a cute dress only to examine it and find a stain. People also gave half-open bottles of shampoo and boxes of food. I didn't take opened goods, but some people did; it depends on your comfort level. A friend of mine once took an opened box of band-aids from the Free Store. During Big Swap week, the free box piles would feature broken glass, spilled conditioner, and crumpled k-cups.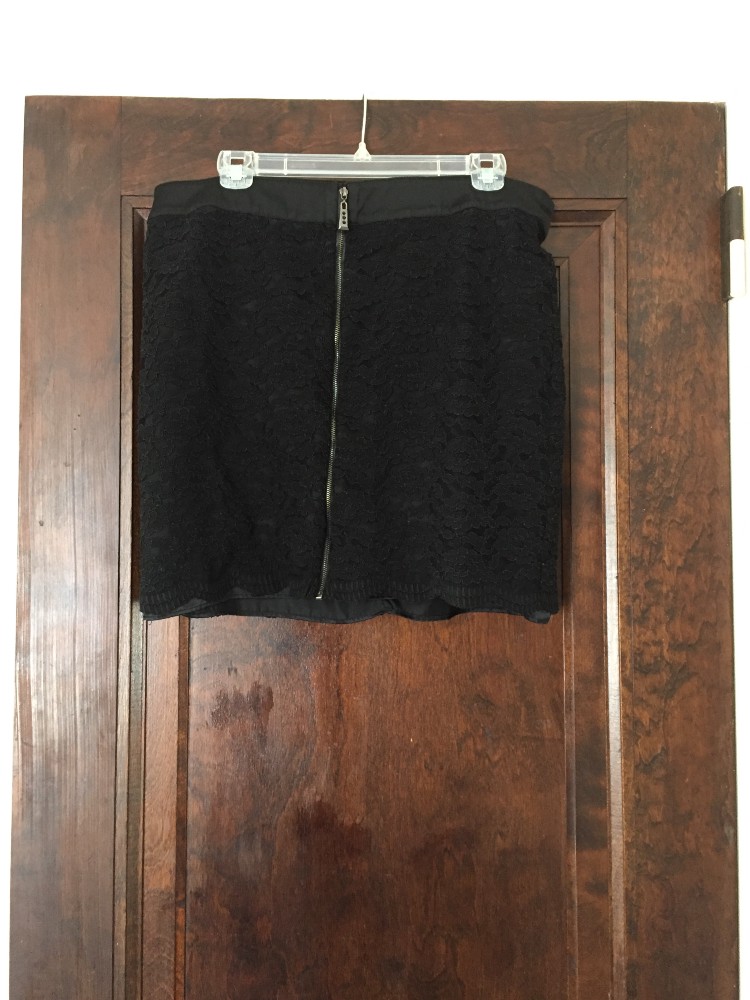 The Free Store allowed me to expand my personal style. I could take style risks because the stakes were low: I wasn't wasting money on trying new things that might not work out. I could take a chance on a shirt or dress I wasn't sure I could pull off. If I tried it on and didn't like it, I could take it right back. The truth is, if I had seen some of my Free Store finds in a real store, I wouldn't have grabbed them and taken the chance that they would look great.
The Free Store is also a goldmine for books. Some people find their textbooks for free, although I was never that lucky. I found tons of great books discarded by English students.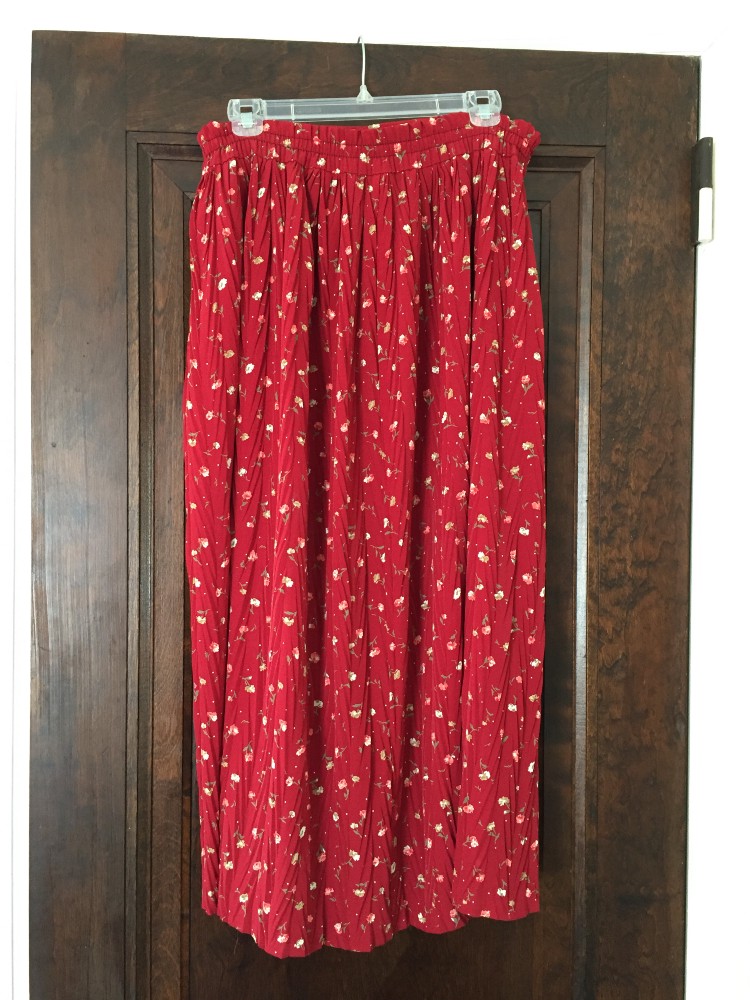 Here are some of my favorite finds: skinny jeans from Forever 21 and Old Navy, a makeup organizer, posters for Breakfast at Tiffany's and (500) Days of Summer, a hand-knitted scarf, French art coasters, a long flower-print skirt, a headscarf, a beaded headband, a lacy black pencil skirt from Laundry by Shelli Segal, a flannel shirt, a dark green crewneck sweater from Forever 21, a grey wool cardigan, cotton elephant pants from India (I had to put elastic in the waistband but it was worth it), lounge pants, an American Apparel racerback tank, an H&M flower-print dress, an H&M circle scarf, a Brooklyn Industries tapestry-print scarf, a notebook made out of an old Mark Twain hardcover, and innumerable books.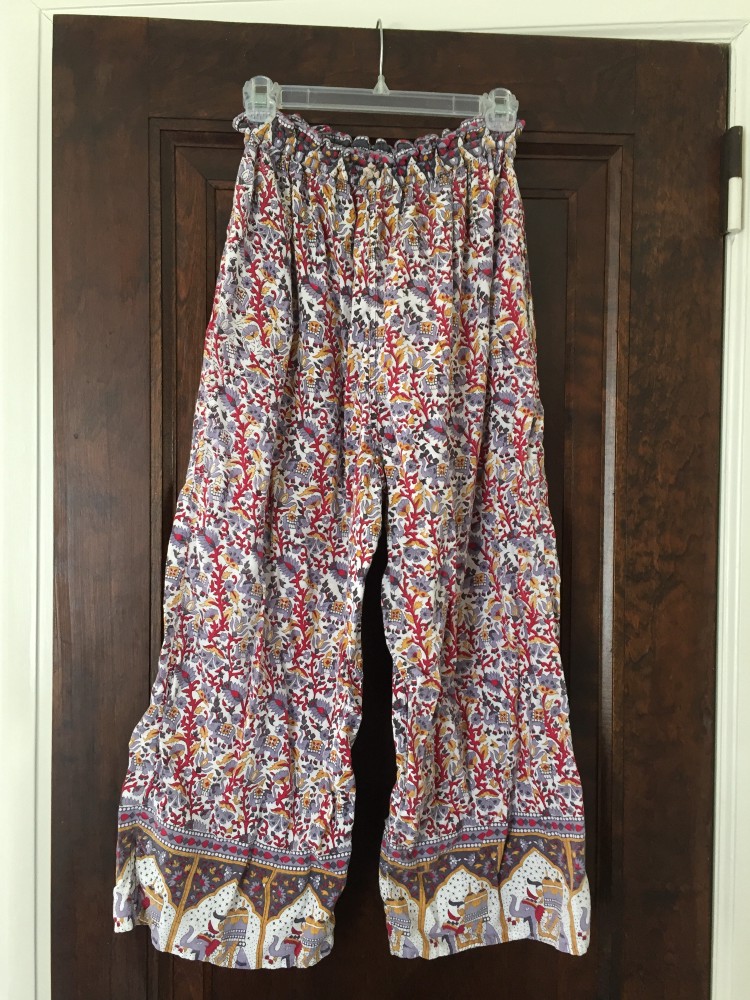 I miss the Oberlin Free Store terribly. I miss having a steady stream of free clothes that I could get just by walking a few minutes across campus. I thought free stores were just a college phenomenon, but after I graduated, I half-heartedly Googled to see if they existed in the real world. To my surprise, I found one in Brooklyn, as well as a couple of organizations that do swaps: Town Square and GrowNYC. The Brooklyn Free Store is pretty great: I haven't gotten anything there yet, but predictably, there are nice clothes (the Awl explored it in 2010). I stumbled upon a Town Square swap at the Greenpoint Library and scored a purple short-sleeved dress (although I noticed when I got home it was slightly stained), a keychain bottle opener, and Easy A on DVD, among other things.
The Free Store was one of the best parts of college for me. I will definitely be going to New York swaps as much as I can. I love the thrill of the chase and, of course, getting amazing clothing for free.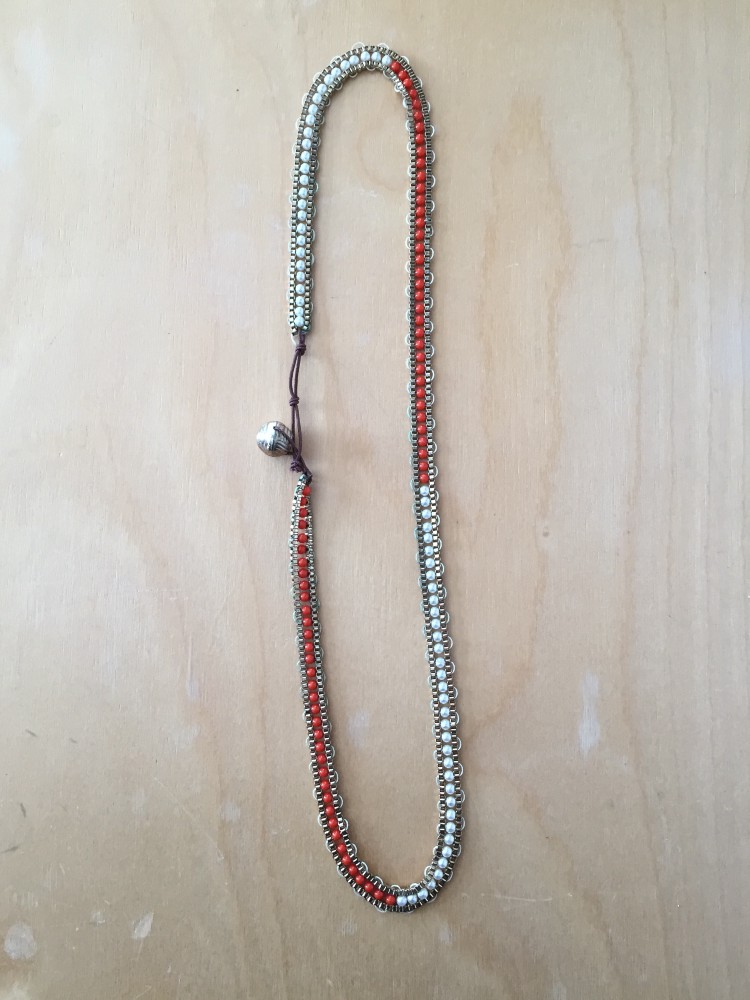 Madeline Raynor is a New York City-based writer. She writes for New York Magazine and BUST Magazine, and has written for Splitsider, Death and Taxes, Mashable, Indiewire, and Time Out New York. She loves all things Tina Fey. Word to the wise: her first name is pronounced with a long "i," like the red-haired girl from France. Follow her on Twitter @madelineraynor_.
---
Support The Billfold
The Billfold continues to exist thanks to support from our readers. Help us continue to do our work by making a monthly pledge on Patreon or a one-time-only contribution through PayPal.