Guess Which 'X-Files' Co-star Was Offered Half as Much Money as Her Male Partner?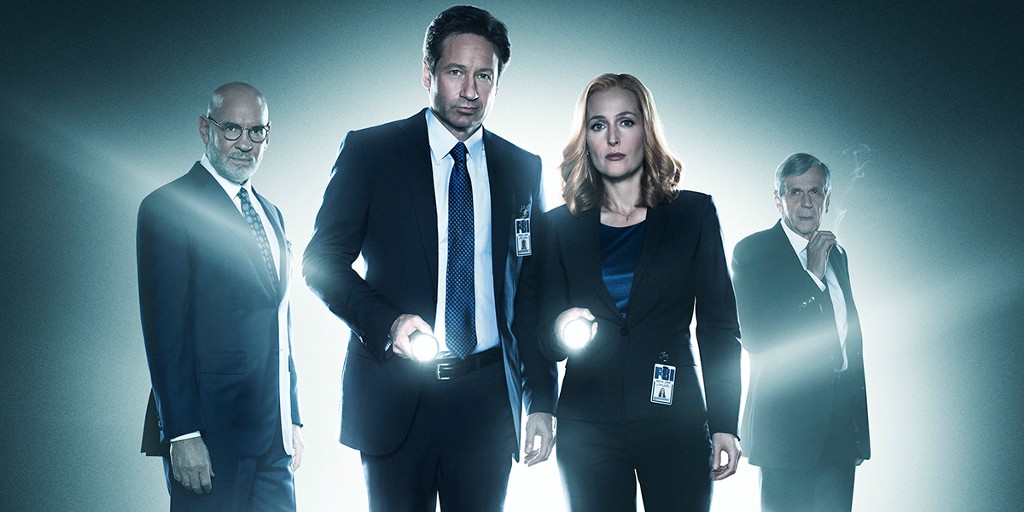 I don't know how you feel about the upcoming X-Files revival miniseries. I bet, if you're a former X-Phile like me who got so disillusioned by the show at the end that I still can't remember how the last season went down (there was a trial where all the featured characters came back? like Seinfeld?) you probably want to believe it'll be good but know not to trust it.
But I'm guessing that we all feel the same about one thing: Gillian Anderson should earn the same amount of money as David Duchovny.
Well, The Daily Beast just released an interview with Anderson—and hat tip to NYMag for boosting the signal—focusing on the fact that she was initially offered half of what they offered Duchovny.
HALF.
"I'm surprised that more [interviewers] haven't brought that up because it's the truth," Anderson says of the pay disparity, first disclosed in the Hollywood Reporter. "Especially in this climate of women talking about the reality of [unequal pay] in this business, I think it's important that it gets heard and voiced. It was shocking to me, given all the work that I had done in the past to get us to be paid fairly. I worked really hard toward that and finally got somewhere with it."
When Anderson mentions "all the work that I had done in the past," she's referring to the original X-Files series, in which she was also paid less than her male co-star. It took her three seasons to secure equal pay, which represents a significant amount of leaning in—especially since she was asked to stand behind Duchovny when the two of them were on camera!
"I can only imagine that at the beginning, they wanted me to be the sidekick," Anderson says of Fox's curious no-equal-footing rule. "Or that, somehow, maybe it was enough of a change just to see a woman having this kind of intellectual repartee with a man on camera, and surely the audience couldn't deal with actually seeing them walk side by side!"
Look, we all know that Scully is the best character and, if anything, Gillian Anderson should be paid slightly more for the X-Files revival. (This is the "Have you seen The Fall? Or Hannibal? Or Great Expectations?" argument.) But she was offered half, and although she ended up receiving equal pay for her work in the upcoming miniseries, we'll still remember that she was asked to accept less than her share.
It may turn out to be the most memorable part of the revival.
---
Support The Billfold
The Billfold continues to exist thanks to support from our readers. Help us continue to do our work by making a monthly pledge on Patreon or a one-time-only contribution through PayPal.