Places I've Lived in London: Harry Potter-Sized Cupboard, House Full of Slobs, and More
by Dan Hughes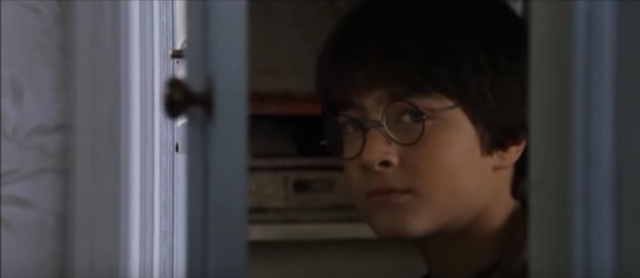 Not long ago it came to light that a London-based landlord advertised a bed in a shed in a living room for the bargain price of £530 ($815) per month (not including bills). The interior of said shed did not resemble that of a luxury Finnish spa; instead, it looked like a place you'd store garden tools — hard to believe, I know.
In today's climate, renting a place in London is tougher than ever and value for money is a phrase that simply doesn't exist in the city's cutthroat property hunting ground. Many will tell you that it used to be different and that renting in London used to be fair, but in the eight years I've lived in the capital, I've experienced my fair share of rental oddities. Here's a look at my London rental history, starting back in 2007.
Acton: £100 ($154) per month all inclusive, deposit £0
Having grown up in a town just to the west of London, moving to a place in The Big Smoke that wasn't a million miles away from home was quite an appealing option. When a friend offered me a cosy room for a miniscule fee, plus no deposit (I was still saving and looking for solid employment), I pretty much packed my bags on the spot.
The house seemed a little rundown, but my friend's four flatmates seemed like decent guys. There was also a garden, and I was feeling quite pleased with my bargain-hunting ways until I crept up to the second floor for the big reveal. The door fell open and to my horror, my eyes were met with what looked like an upright coffin, just big enough for a mattress and a cheap wooden shelving unit.
I tried to tell myself it would be like living the early life of Harry Potter, which was fine until I realised that until he went to Hogwarts, his life was awful. (Plus I didn't possess any magical powers.)
I enquired about the lack of natural light. My friend handed me a lamp, advised me to crack the door open at night and looked at me as if to say: what do you expect for £100.
The first night I remember staring into the abyss and wondering what would happen to me if there was a fire in the house. I tossed and turned for what seemed like hours until I began to drift into a slumber. That was when the noise started. It sounded like the world's worst junkyard band was playing a gig inside my ear. I shot up, kicked open the door and ended up sleeping in the hallway.
I asked my friend what all the noise was about and he informed me it was the pipes in the ceiling of the room. I think he meant to say cupboard.
I lasted three weeks. I'm still not sure how.
Highgate Wood, North London: £505 ($776) per month all inclusive, deposit £550 ($846)
After a few interviews and a lot of couchsurfing, I finally managed to secure myself a full-time job in Muswell Hill, North London. While on a coffee break, I saw an ad in a shop window for a reasonably priced room just opposite Highgate Wood.
I went to see the room — which was spacious — and although the place lacked any real charm or personality, I figured it would suit me for a short while, so I snapped it up. I moved in on New Year's Day, unpacked and went about my business.
Around a week or so after moving in I went out to have a few local beers with some friends. Upon my return, I was met in the hallway by a particularly tall man who defined the phrase "foaming at the mouth." The man's eyes were bulging out of his head and he looked like he was going to kill me, so I stepped back and asked him if I could help him.
In a jittery, yet sinister, voice, he accused me of stealing his clothes. I was completely baffled. I assured him that I didn't steal, nor would I want to steal any of his clothing, but he wouldn't listen. I even invited him to take a look around my bedroom to check; he refused. Instead, he walked up the stairs to his bedroom, which was directly above mine, giving me cutthroat gestures and advising me to watch out. It's fair to say I didn't sleep that night.
The next morning I called the landlord, who tried to brush everything under the carpet. In search of answers, I knocked on the bedroom door of my more reasonable flatmate, a sweet Hungarian girl who taught at the local primary school. When I asked about the creepy man upstairs, she advised me that we should have our talk elsewhere. In true television crime drama style, we walked down to the bottom of the road to exchange information in the evening frost.
She told me that his name was Tim, he was the landlord's son, and he didn't like people. I wasn't sure what to do, so I monitored his behaviour over a short period of time: some nights were reasonably quiet apart from the sound of pacing, but others included going through bins, staring into my window from the middle of the street, and screaming expletives in the hallway.
The morning I was going to present my findings to the landlord, I was in the shower and saw a face peeking at me from the stairs through the frosted glass above the bathroom door. Sure it was Tim, I ran out in my towel to confront him. To my surprise, it was a police officer. I sheepishly said hello; then, my towel fell down.
When I got outside (fully clothed), I saw Tim being taken away in a van and his dad — my landlord — standing on the street talking to a police officer. I asked him what was going on and he more or less shooed me away, telling me he would call me later that day to explain. That call never came.
Soon after I threatened him with legal action. I explained that I harboured no resentment toward his son, who had no control over his behaviour; however, I found him to be immoral and unfit as a landlord.
In the end I settled for a full refund of my deposit so I could leave the property before the end of my contract. He agreed and told me to come to the flat on my lunch break to collect the cheque. We took a seat in the dreary light of the kitchen and on the table sat my cheque, plus a plate of pastries. I tried to take a pastry but the landlord pushed my hand away while shooting me a menacing look and reluctantly handing me the cheque. My spine contracted as for a moment, I thought it was all a trick and he was going to kidnap me and hold me hostage in the attic. I said my goodbyes and ran down the street, just in case.
Luckily, the cheque wasn't made of rubber; it didn't bounce.
Muswell Hill, £262 ($403) per month plus bills and council tax. Deposit £262
This flat was situated in a block at the bottom of Muswell Hill and, for the area, the rent was a bargain. This was the place I moved into with three good friends after fleeing from the dreaded room near the woods. Although my room was small, it did have a window and it was right by the bathroom — no queueing in the mornings.
We had lots of parties and social occasions and although there was an angry man upstairs, as well as the usual domestic arguments that come with living with your pals, things were pretty sweet for a while.
There was one incident where a leak from the upstairs flat caused part of our living room ceiling to fall through, creating a large peep hole. Luckily, the agency patched it up pretty quickly.
My girlfriend moved into the block next to mine and she could see my kitchen from her bedroom, which was handy as the phone signal was awful.
Over time, people came and went and by the end I was left with a bunch of slobs, so everything from cleaning the toilet to the bills was left down to me and things were wearing pretty thin. Eventually, my girlfriend and I decided to free ourselves from the shackles of our respective flat shares and get our own place.
Palmers Green: £850 ($1,307) per month, plus bills and council tax. Deposit £950 ($1,461)
We were so excited when we moved into our little one bedroom place and decorated it with our own personal touches. We even went out to celebrate, but we weren't smiling for long.
It wasn't until a couple of days after we moved in that we realised the landlady actually lived downstairs, which we shrugged off as we knew we wouldn't be having any raucous parties or break any rules. That didn't matter.
On the third day after moving in, I noticed a note left on our doorstep which included a number of ridiculous demands, like you must wear slippers at all times and you can't use the lounge after 9:30 p.m. Were we living in a boarding school? It certainly wasn't what we signed up for.
One morning I heard a loud banging on the door. It was our landlady, sporting a face like she had just eaten a million lemons. She told me that she could tell by the timbre of my footsteps that I hadn't been wearing slippers. She also said that we belonged in Camden, and didn't fit into her neighbourhood. I politely came back at her by saying I would buy slippers and that we couldn't afford to live in Camden, then shut the door. That was one of the most pleasant exchanges we had with our landlady in two years.
We would have taken a stand the time when we she went on holiday and texted me demanding I break into her garden and fend off the next door neighbour's poodle, just so I could water her plants; the time when the cooker broke and she tried to blame it on us because she thought we were boiling too much water on the hobs; the time when she made me put her Christmas decorations in our attic as if we were mere lodgers; or the time when she ran into our flat into the middle of the night stinking of chip fat and ripped off our bath panel, all because she thought there was a (non-existent) leak coming from our bathroom. We didn't want to fight with her too much as we had to live above her, and we couldn't afford to lose our deposit.
The final straw came when she drafted up an even more impossible list of demands (for example, you must wipe your feet on the welcome mat at least three times per foot, then take your shoes off in the porch). Naturally, we decided not to renew the contract and got the hell out of there.
Even after moving she decided to try and get her claws into our deposit over a small patch of carpet in the bedroom. Rather than fight it, we allowed her to have a tiny amount if she promised never to contact us again, which was a small price to pay in the grand scheme of things.
After all, you can't argue with ignorance.
Southgate, £950 ($1,461) per month, plus bill and council tax. Deposit £1350 ($2,076)
There's not much to say about this, except for the first time in just over eight years I've actually found a normal place to live as a renter in London.
My wife and I are happy here for the time being, the landlady is great and the neighbours are nice. With a son on the way, this might be the last place we rent in The Big Smoke, but we'll certainly enjoy it while it lasts.
Dan is a North London based writer with a penchant for oddball fiction, the bass guitar, beer, Bukowski and travelling to strange places. You can find out more about him by getting lost in his Catchy Space.
---
Support The Billfold
The Billfold continues to exist thanks to support from our readers. Help us continue to do our work by making a monthly pledge on Patreon or a one-time-only contribution through PayPal.