Los Angeles Still Has a Drought Going On, But That Didn't Stop One Mansion From Running Up a $90…
Los Angeles Still Has a Drought Going On, But That Didn't Stop One Mansion From Running Up a $90,000 Water Bill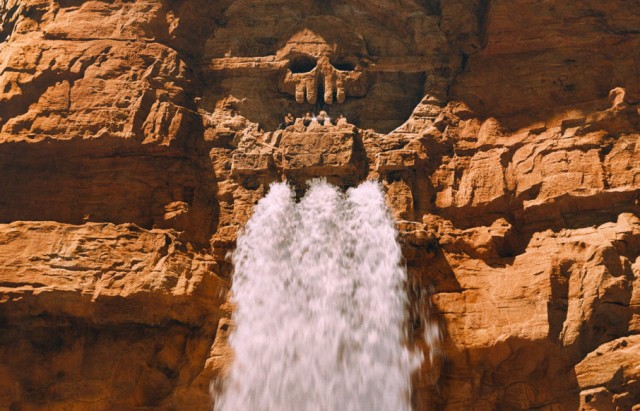 Background reading: How the Rich Respond in Drought Conditions
As we work on our sub-savings accounts and trying to make the cheapest homemade muesli possible, take heart in the knowledge that some people spend more money on water than many of us make in a year.
Specifically, people with mansions in Los Angeles. People who use 11.8 million gallons of water in the middle of a California drought.
As LAist explains:
Those 11.8 million gallons are enough to supply an estimated 90 households and come with a water bill totaling $90,000.
The Bel Air mansion with the $90,000 water bill is just one of the many LA homes using millions of gallons of water each year — and yes, I know that the bigger the mansion, the more water you need, but please share our scarce natural resources, y'all.
Are there any water restrictions on these mansions? Not really. As Jezebel puts it:
What's even more frustrating is these guys can get away with using as much water they want, as long as they pay for it. "There's no ordinance on the books in Los Angeles to go after an individual customer strictly for their use," Martin Adams, senior assistant general manager at LADWP, told the Center for Investigative Reporting. What the hell.
I'll drink to that.
---
Support The Billfold
The Billfold continues to exist thanks to support from our readers. Help us continue to do our work by making a monthly pledge on Patreon or a one-time-only contribution through PayPal.