Puerto Rican Grad Students Lose Funding Due to Government Austerity Plan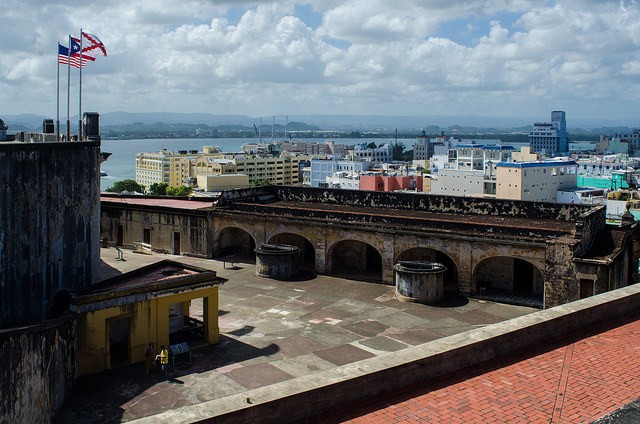 Yesterday, we had a story about University of Missouri grad students who lost their health insurance overnight.
Today, let's look at a different group of graduate students experiencing funding cuts. As ThinkProgress reports:
Earlier this year, social work student Coraly León arrived at her research assistant job at the University of Puerto Rico to find her salary abruptly cut in half due to budget cuts. "Not only do I have to find another job in order to support myself," she told ThinkProgress, "but I still have to somehow complete my required 25 volunteer hours a week in order to graduate, on top of my research assistant work, on top of studying, on top of being an activist. I really don't know if I can go on like this."
These budget cuts are part of Puerto Rico's new austerity budget. As the New York Times reported in May:
Puerto Rico's governor said Friday he will soon submit one of the most austere budgets in the island's history and appealed to President Barack Obama's administration and a divided local legislature to work together in finding solutions for the U.S. territory's fiscal crisis.
How bad is the crisis? Here's a Telegraph report from the beginning of August:
Puerto Rico has triggered the biggest municipal default in US history, risking years of bitter legal warfare with creditors and an austerity "death spiral" with echoes of Greece.
The island Commonwealth finally ran out of money on Monday after a desperate effort to stay afloat, and missed a final deadline for a $58m payment — handing over just $628,000.
It implies a sweeping default on much of its $72bn debt burden, equal to 100pc of Puerto Rico's gross national product (GNP) and more than five times the debt ratio of California or Texas.
And back to ThinkProgress and the grad students:
León has managed, in a diminished capacity, to continue her research comparing the social work models of Cuba, the Dominican Republic and Puerto Rico. But one friend in her program, after losing her research funding, had to drop out and return to her family's village. León worries many more could follow, like her friend Neftalí Sánchez Cordero who told ThinkProgress: "I depend on aid from the university. I work as a TA for 15 hours a week in order to pay my costs inside and outside of school. If I lose this work, I can't continue my studies."
It's easy for me to joke about grad school being my way of "beating the final boss," but a graduate-level education means a lot more to people who see it as a way to improve their lives and their communities. Let's hope that there is a good solution that allows these grad students to finish their degrees — though I know it probably won't be that simple, or that easy.
This story is part of our College Month series.
Photo credit: Jeff Hitchcock
---
Support The Billfold
The Billfold continues to exist thanks to support from our readers. Help us continue to do our work by making a monthly pledge on Patreon or a one-time-only contribution through PayPal.