The Cost Of Wedding Teeth: My Brief Foray Into Luxury Dentistry
by Gray Chapman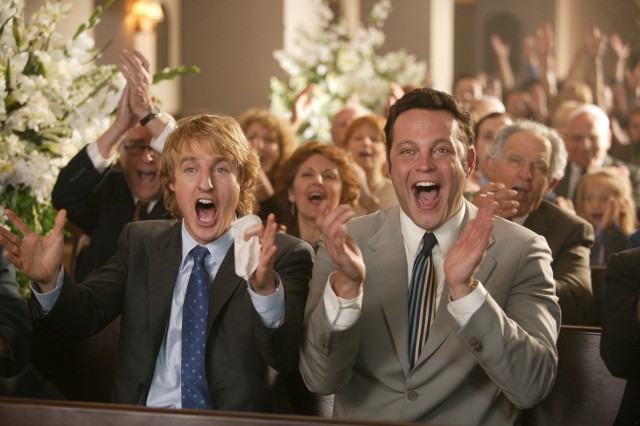 A month ago, I found myself swathed in scented neck pillows and getting hand massages while having my teeth cleaned. The circumstances that led to this uncharacteristic turn of events could be blamed on the following developments that evolved over the last year: I started actively planning my wedding, and I started getting paid to write about beauty.
The wedding planning has introduced me to whole worlds of supposed perfection I never knew existed: perfect hand-lettered invitations; a perfectly forward-thinking-but-still-accessible catering menu; the perfect amount of money to spend on a wedding that feels DIY and homespun, but still, you know, like a wedding.
Over the course of a few dozen deadlines, beauty writing has likewise introduced me to new territory. I became familiar with the concept of $30 lipstick. I interviewed dermatologists about in-office procedures like Fraxel. I discovered that "injectables," a.k.a. Botox, Juvederm, and the like, are common industry slang. I loved it, because I love walking into a Sephora, being immediately assaulted by a sales associate, and feeling like I am on or near their level. But I also learned that, with enough money, one could find and procure a fix for almost any kind of physical attribute deemed undesirable. Suddenly, and in a way that was wholly out of character, I found myself idly wondering what it would take to adjust a few things: a dense smattering of freckles on my shoulders; a fine line here or there. When I realized a couple of crooked teeth on my lower jaw could stand to be improved, my newfound beauty writer's brain zeroed in on those poor unsuspecting suckers with laser focus.
Now, I have a pretty decent set of teeth. Sure, there are one or two cavities over the course of a couple decades, a slight tint inherited from my frightening coffee addiction, and yes, all of my wisdom teeth still embedded in my gums … but nothing that would cause friends to avert their eyes or strangers to look away in horror, I don't think. But over the course of the last year, thanks in part to my newfound cosmetic knowledge and the absolutely preposterous pressures that exist around planning a conventional wedding, I started to notice a pair of wonky little front incisors more and more by the day: peeking out in photos from behind my lower lip, just barely overlapping, like two tiny, calcified bros locked side by side in a permanent sloppy high-five.
So, I did what any financially responsible, mortgage-paying freelance writer saving for a wedding would do: I booked a $300 visit with my local luxury cosmetic dentist.
Let it be known that heretofore, my dental preferences were chill at best, lazy at worst. In other words, I have very low standards: when I do make it in for a check-up, it's typically at an office in a strip mall above a burrito shop and adjacent to a Best Buy. I'm not the type to seek out dentists who offer fancy technology or extra laughing gas (though I certainly wouldn't turn down the latter). But, imbued with a mixture of curiosity, vanity, and the newfound knowledge that "luxury dentistry" is an actual thing, I sought out the most high-end-looking dentist in my city's ritziest neighborhood and made the appointment. No, sorry, not an appointment, a "smile consultation."
Pretty much from the second I parked next to a Maserati and signed in at the reception desk in a lobby gleaming with framed, signed headshots of unidentifiable B- and C-list celebrities, I realized I'd made a hilarious mistake.
One thing they don't tell you about "smile consultations" is that they are, by definition, not consultations. They're sales meetings where you're interviewed by an unsettlingly attractive and pleasant person whose only mission is to discover and exploit your weaknesses. (Mine being a quivering inability to say "no" to pushy salespeople, and also a wedding on the horizon.) They photographed my teeth while making small talk about caterers and, presumably, hypnotizing me, because I essentially blacked out and woke up an hour later having forked over a $200 non-refundable deposit for an actual appointment, in which someone with real dental school credentials would examine my teeth. "Oh, and we only take AmEx." Swipe went the emergencies-only credit card.
A month later, after spending every night in bed questioning my personal worth as a human and also wondering if canceling my credit card would allow me to temporarily hide from this deposit, I returned to the practice for my appointment. The very same attractive, well-groomed woman with perplexingly perfect lipstick greeted me by name. "Did you get my mail?" she asked. I stuttered out a clunky and utterly bizarre excuse about I must have missed it because my fiance typically handles all matters of the post, because, apparently, it's 1842 in Victorian London. "Oh, well, check when you get home," she said. "There's a little Starbucks gift card we sent. Just a treat from the practice." Mouth agape, and crooked teeth likely on full display, I followed her to the chair where my exam would commence.
As I settled in to my chair, my chaperone/guardian angel swaddled me in a warm, lavender-scented neck pillow, offered me a chenille blanket ("because some people get cold"), and turned on the flat screen television situated a few feet in front of me. Curiously, no actual T.V. was playing, just the Music Choice channel, which had been set to "Smooth Jazz."
A hygienist entered the room, and my chaperone introduced me with "Gray's getting married this October, so she wants to know everything we can do to make that smile absolutely perfect!" I actually was just curious about the cost of un-high-fiving my bro-teeth, but … sure.
After an uncomfortable chit-chat with the hygienist regarding her overwhelming jealousy of her married friends, I was forced to watch a Power Point-esque promotional video of before-and-afters set to a nauseating pop-rock tune. After dimming the lights, increasing the volume by several dozen decibels too many, and hitting "play," my hygienist left the room. I was reminded of A Clockwork Orange.
Then a hologram entered the room. I say "hologram" because my new dentist was either that or a vampire, and I'm too easily frightened to consider that possibility. Glowing, ageless, and of course, flashing a set of fantastic pearly whites, my middle-aged male dentist resembled something from a wax museum. He worked hard at charming me ("Oh, you're a writer? You'll have to send us some of your work!") and his eyes came close to turning into dollar signs when the hygienist relayed that ever-so-pertinent info about my looming nuptials. A woman named Katherine entered the room and gave me a hand and arm massage as he explored my teeth. A smooth jazz track titled "No One's Gonna Love You" played on the television.
An hour later, I found myself in a different room, this time with the lights off entirely. I was still in a mobility-limiting neck wrap, feeling like a pampered dog in a luxuriously scented cone of shame. There was a light tap on the door: it was Katherine, again, here to give me my second hand massage of the day, while yet another employee of this practice pressure-washed my teeth with blasts of baking soda and a track appropriately named "Apocalypse 3" from Music Choice's "Soundscapes" channel played in the background, wafting tinnily through plasma television speakers. Everything smelled like lavender. I found myself thinking that, perhaps if they changed the music, this dental experience might not be so bad. Payment plans are a thing. We can make this work. Maybe I can have a "perfect smile."
As my cleaning came to a close, my chaperone returned, lipstick somehow more perfect and precise than ever. She led me down a hallway lined with not only more pseudo-celebs and signed Usher CDs (CDs! Signed! By Usher!), but also some large-format, Olin Mills-style portraits of people doing various things with their mouth: smiling, laughing, seductively dangling an entire bunch of grapes above their gaping craw. My guardian angel guided me into an office, and proceeded to walk me through my "treatment plan" — in other words, the estimate for the sheer volume of labor, technical expertise, and man-power it would take to give me a smile worthy of a husband. The final number? $2,000 and change.
I went pale and gave yet another clumsy excuse. "Well, that all sounds swell, just … gotta talk it over with the ol' fiancé!" said I, apparently back in Victorian London again. I slapped down the remaining balance on my $299 dental tab and attempt to flee. As I exited through the practice's grand French doors sputtering nonsense about being on vacation soon and unable to communicate with anyone from the outside world, my alarmingly put-together chaperone cooed after me: "I'll be thinking about you more than you'll be thinking about me!"
I leapt into the safety of my compact car, locked the doors and heaved a sigh of relief. Immediately, I felt absolved of my temptation to drop a couple grand on pure vanity.
Now, to be fair: I have absolutely nothing against any person who wants to look their best on their wedding day. If you have the disposable income and/or the budget to shell out for some high-tech, freckle-erasing, wrinkle-eradicating shit? Go for it, man. I feel like, in spite of the whole Bridezilla myth, it can be really significant for lots of people, including myself, to feel good about yourself on a day where you're making a life-changing and life-affirming commitment like that, whether that means springing for glittery shoes or a special lipstick or, hell, some luxury dental work. Not an ounce of shame in that game.
But as a person who makes their living off of writing stuff for the Internet and is attempting to slowly stash away a small pittance in case of emergencies, $2,000 to fix some slightly-angled front teeth just wasn't worth it. No amount of pressure from the wedding industrial complex, knowledge of the possibilities in the cosmetic enhancement world, lingering self-doubt, or lavender neck pillows could convince me otherwise — even at a place where Usher's compact discs counted as wall decor.
As for my husband-to-be? He's one of the most visual and detail-oriented people I know — he photographs (and Photoshops) people for a living. And yet, I'm almost positive he's never noticed my catawampus incisors, and if he has, he doesn't care. Which, after all those perfect invitations and perfect catering menus and so forth, is kind of all that matters. At the end of the day, we're still getting married. And I have a feeling he's in it for the long haul, crooked teeth and all.
This story is part of our Wedding Season series.
Gray Chapman is a writer living in Atlanta. She likes to write (and tweet) about liquor, lipstick, and tacos, most recently for Nylon.com, Refinery29, and Creative Loafing Atlanta.
---
Support The Billfold
The Billfold continues to exist thanks to support from our readers. Help us continue to do our work by making a monthly pledge on Patreon or a one-time-only contribution through PayPal.