Saying Yes to Moving and Better Opportunities
by Michelle Song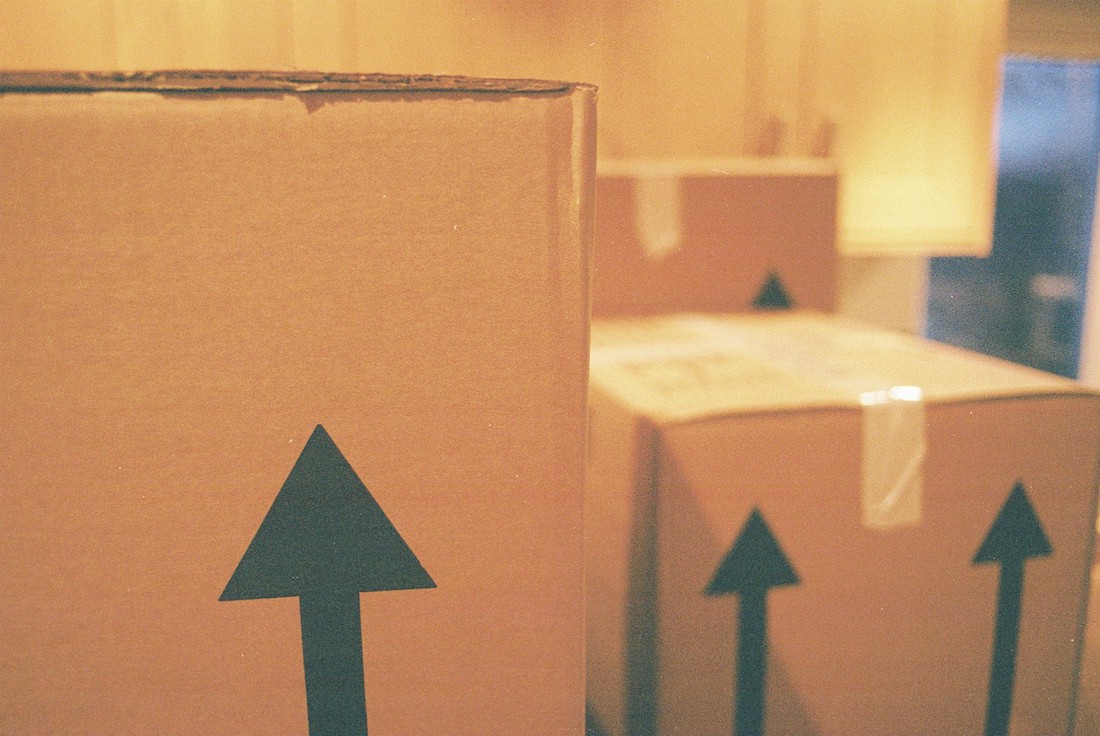 I have filled out and submitted 10 Official USPS® Change of Address forms online since graduating from college eight years ago. I've changed housing situations for a variety of reasons:
To better my living situation, from leaving bad roommates to bad landlords and inconvenient locations with respect to new office locations
To further my career
To leave a relationship
To change my lifestyle, from a car-centric Angeleno living in a wide radius to a more pedestrian-friendly, urban one in the greater D.C. area
You could say I moved towards better opportunities.
You might think that moving is a pain (it is) and that it presents its own set of challenges (it can) than the ones I've moved away from over the years. I've made a number of choices that made moving either simple or unwieldy (to put it mildly). When considering all the times I broke down apartments and set them up again in new places, it's clear to me that the first anxiety-inducing thing that comes to mind is the stuff of it all.
The stuff you drag along through life; the stuff you pad with bubble wrap and move or the stuff you choose to insure and pay moving professionals — all of which cost you in both time and money.
Keeping a balance between having and caring for the things that make a home a refuge with creature comforts and being financially savvy in your planning for wherever life (and your gut) takes you is no small feat. It's a continuous process, a daily one even, that yields either great simplicity or difficulty come moving day.
I have stood in my kitchen pondering the necessity of my third Le Creuset pot (sold: $220), the value of a stack of notes from college, the ubiquitous nature of Ikea kitchenware (and everything else Ikea) and the cost of moving pantry items and cleaning products I would no doubt have to repurchase at my new location.
I have sold, donated, given away and repurchased basic and not so basic household items, furniture, personal effects and sentimental things. I haven't done all of these things in the most efficient, cost-effective way each time, but after my last move, it occurred to me that there is only one way to move on the cheap and it's this: Find the cheapest way to move things from one point to another and let that vessel set the parameters for what you keep.
That vessel could be a car, a U-haul van or truck, a pod, or a pricey professional moving service. This last time, I chose a pod ($671) and movers to load and unload my stuff (about $500 including tip). After purging the things that were no longer meant for me, all of my most essential items fit into one pod with room to spare. With the extra space, I packed in my B-list boxes of utilitarian things of no sentimental value such as cleaning supplies and spices.
While unpacking and settling into my new apartment, I noticed that there is also an answer for building a living space that feels comforting to return to; there are three categories of things that provide respite from the world at large: familiar objects, functional items that solve the recurring problem of your most basic needs and textiles such as rugs and throws.
Yes, textiles. Think about it.
You feel me? OK. So the truth is, of course, all your functional things and textiles can be familiar objects you have known and grown to love! It really doesn't take much to create a home.
The true challenge is in checking in with your ever-evolving values and making choices that suit you, one object at a time. By now, I've decided that having less of all of the above is the answer to a less painful and more financially efficient move. And that has made all the difference.
Cost of move: under $1,000 counting items sold
Value of agility and nimbleness: immeasurable
Michelle Song is a writer and wannabe hippie working incognito in a Fortune 500 company. She dreams of living in a house boat, among other things.
Photo: Nathan O'Nions
---
Support The Billfold
The Billfold continues to exist thanks to support from our readers. Help us continue to do our work by making a monthly pledge on Patreon or a one-time-only contribution through PayPal.