Updates on the Startup Castle, Warby Parker, and More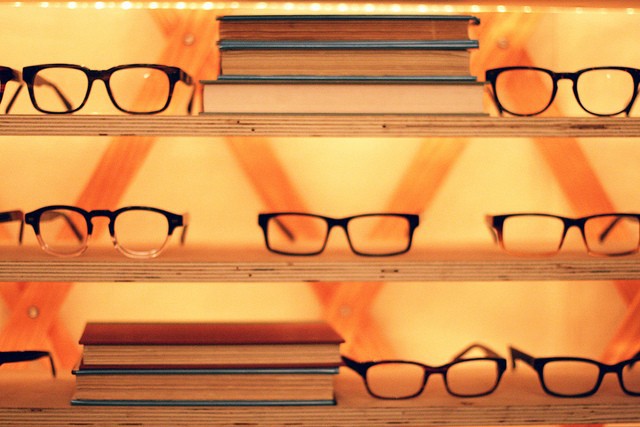 Last month, we — and a lot of other websites — wrote about the bizarre Craigslist roommate ad for Startup Castle. You remember: the $1,710/month Silicon Valley "Community of Excellence" where you couldn't "make more than three posts a week to social media" or "listen to a songs with explicit lyrics more than an once a day [sic]."
Well, it turns out that all the viral attention on Startup Castle got the whole thing shut down. (They might have had a good reason for not wanting their members to post to social media.) Fusion quotes an email sent to Startup Castle residents:
Our landlord served us with a 3 day notice due to the media storm and the town of Woodside is now in deliberations to decide what to do with the situation. Sounds like a bad thing to get everyone here involved with, so today we told the town that we will be out of here this weekend. Thus, we have secured another house in Los Altos to move everyone to, and we all have to be out of here on Saturday.
Startup Castle is dead, long live Startup Castle. (Also, in case you're curious about how a landlord can drop a 3-day eviction notice on residents, the most common online theory is that something about Startup Castle turned out to be illegal, whether it was a sublet situation or the fact that they discriminated against people who had received mental health treatment.)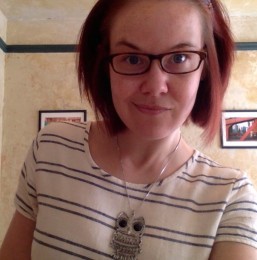 Next update: my new Warby Parker glasses finally arrived! I also finally got that haircut I'd been wanting, so you get a selfie that features both. (Total cost of glasses and haircut: $144.)
Fun fact on the Warbs: they gave me the option of filling in my prescription myself or having their staff call my optometrist to get the prescription. I picked "call the optometrist," because I was afraid I'd mess my own prescription up — I'm not an eye doctor, after all, and that was a piece of shadow work I didn't feel comfortable taking on.
Well, last week they sent me a pair of glasses with the wrong prescription. Who knows when the error occurred — it wasn't like they sent me somebody else's glasses, it was more like "everything about this prescription is right except for one number" — but I was able to contact customer service, input my correct prescription myself, and get a new pair of glasses expedited.
The Warby Parker customer service team was excellent and I absolutely recommend them despite the prescription error. Also, that whole bit about "we are worse at shadow work than the professionals" might not be true. In this case, at least, I was better at confirming my own prescription numbers were correct.
Also, an update on the costs of my summer travels: I was able to find a less-expensive place to stay during San Diego Comic-Con (I was hoping I could bunk with friends, which is exactly what happened), and I also got one of my flights for free because I had Southwest Rapid Rewards points. So I was able to cut $600 off my summer budget, bringing it down to… $2,670. It looks like I'll be able to cut out some other expenses as well, so I'll keep you updated as the summer progresses.
Lastly, I wrote last month about wanting to donate more money to help Seattle's homeless, and I wrote yesterday about Seattle's tent city Nickelsville, which is one place to put these donations.
However, I decided to keep those on the to-donate list and make an immediate donation to the Emanuel AME Church instead, to support the church, the community, and the people affected by the Charleston shootings.
Photo credit: Alexis Lamster (yes, those are Warby Parker glasses)
---
Support The Billfold
The Billfold continues to exist thanks to support from our readers. Help us continue to do our work by making a monthly pledge on Patreon or a one-time-only contribution through PayPal.