Taxi Cab Confessions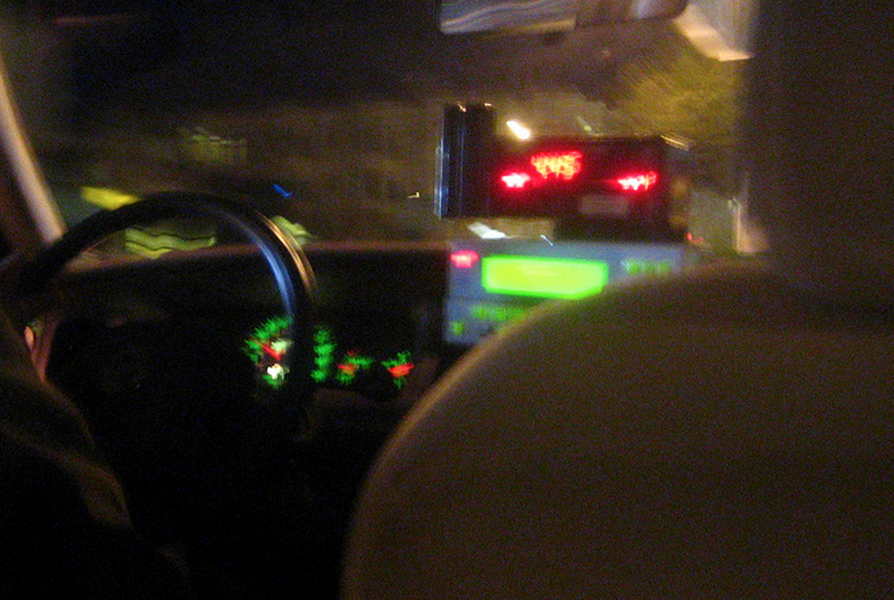 In San Francisco, you can hail a yellow cab with an app, and when the cab pulls over, the driver may say, like mine did tonight, "Hello, how are you? I'm not doing well."
"Good evening, I'm good, I am sorry to hear you are not doing well," is my response. Some people might be put off with this kind of negative greeting, but I am sympathetic. "Busy night?"
"Not a busy night," the driver says. "I work 12 hours to get by and there's no time to relax. This is why I am not well."
"I'm sorry," I say.
"Are you just finishing work?" the driver asks.
"Kind of. I was helping to host an event."
"You work long hours, too?"
"Sometimes."
"Do you usually use Uber?"
I don't have the energy to go into it all, so I just say, "No, I usually take the bus or train if I can." One of the first things I did when I arrived in S.F. was to get a Clipper card and load it with money to take public transit around the city. This is probably not what the driver wants to hear on an idle weekday night when there's no time to relax, so I leave it at that.
We arrive at my destination, and the fare is $9 and the tip suggestions glow on the credit card screen: $1, $2, $3, other. I choose "other" and enter in $5.
The driver says, "Thank you my friend," and then waits to make sure that I am in my rental apartment safely before taking off.
Photo: Rick
---
Support The Billfold
The Billfold continues to exist thanks to support from our readers. Help us continue to do our work by making a monthly pledge on Patreon or a one-time-only contribution through PayPal.