Saving And Splurging On Bay Area Staycations
by Melanie Bell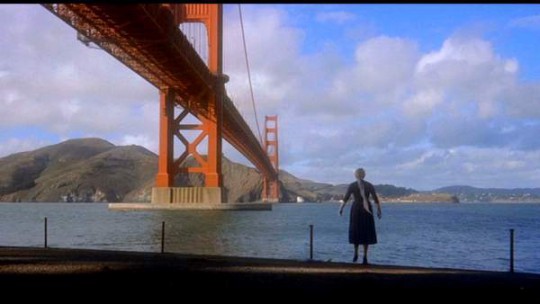 Sometimes the best vacations are only a few hours away. This is certainly true in the Bay Area, where a quick car ride away from the city can take you to vineyards, redwoods, and cabins by the river. I've been living in San Francisco for over three years now, and sometimes my country blood beckons me to escape the hustle and unwind somewhere greener. Without a jet-setter's budget, I've learned some tricks for saving on local vacations that satisfy the need for a getaway. Here are my three favorites so far, with cost-cutting tips and worthwhile splurges.
History and Whimsy in Fort Bragg
Fort Bragg, California, is a budget-friendly seaside town with unique attractions, from beaches coated in sea glass to an old-time steam train through the redwoods.
Savings:
Go there on the off-season to save. I visited around the end of May, beating out the tourists and higher prices.
One of Fort Bragg's most beautiful attractions is free. Over the years the tides on Glass Beach, a former garbage dump, have rolled its many broken bottles smooth. There are actually three beaches that glitter with sea glass. You aren't allowed to take any home, but over the years people have claimed much of it on the main beach, mostly leaving glints of white here and there. For the most stunning views, head to the beach on the left, where smooth blue, brown, and green slivers cover much of the sand.
If you're hungry for an inexpensive meal, Jenny's Giant Burger has good, solid burgers and shakes in a retro atmosphere.
Splurges:
The Skunk Train is a historic steam locomotive that continues to chug passengers through the Mendocino County redwoods. A ride from Fort Bragg to Northspur takes a half day and costs $59. The world's only (I suspect) "train singer" entertains passengers by belting out every train-related song in his repertoire, with the help of a guitar and harmonica. Passengers come out to stand in the open car whenever they want fresh air. Halfway through, the train stops at a camp where you can buy yourself a BBQ sandwich for lunch. Do.
The breakfasts at Egghead's Restaurant don't come cheap — one of their specialties, Eggs Benedict, is $18 — but it's worth it to take a journey along the Yellow Brick Road. The whole place is decorated like Oz, and their decadent dishes have names like "Flying Monkey Potatoes."

Lazy Swim Days on the Russian River
My trip to Guerneville came from the impulse to go somewhere small-town-ish, like the place I grew up, yet LGBT-friendly, not at all like the place I grew up. This little hippie town delivers, even hosting a Lazy Bear Week in August.
Savings:
Timing matters. As a freelancer and university instructor on break, I was able visit during the middle of the week in August, avoiding partying college students and increased prices on the weekend. If you don't have this luxury, you can try looking for earlier times of the year to visit.
Hit the river at Johnson's Beach, the reason most people visit the Russian River in the first place. The beach rents boats ($40/day or $12/hour), inner tubes, and umbrellas, and sells beer and ice cream. Renting an inner tube and floating along with the current, as well as reading on the bank, kept me relaxed and entertained for most of the day.
Staying in a cabin is also a fun, cost-cutting way to vacation. The rustic Cottages on River Road have gorgeous gardens and an unparalleled view of the stars from the porch. Don't expect a regular door: glass sliding doors with curtains are the name of the game.
Korbel Champagne Cellars can be found nearby, offering a free tour and tasting. It's lots of fun to see how this large winery runs itself, watch their video about company history, and try a little complimentary champagne.
Splurges:
The R3 Hotel caters mainly to gay men and is extra friendly to those who fall somewhere within the LGBT demographic. If this is you, and even if it isn't, it's well worth it to do a dinner at the hotel restaurant Betty Spaghetti. Main dish prices range from $12 for their spaghetti special to $24 for the mahi mahi, but don't go here for the food — go here to enjoy a peek into the vibrant gay scene.

Music in a Sonoma Vineyard
The closest of my three staycations was also the most upscale. Huichica music festival, which just finished its third year, is a paradise of artfully crafted food, wine, and indie bands for one of the lowest music-festival prices in the area. It takes place in the scenic and well-regarded Gundlach Bundschu winery in Sonoma.
Savings:
Huichica's tickets are $80 for two days. You can also buy a ticket for one day. The music starts around 4:00 on Friday and goes all through Saturday. The first evening has a smaller crowd, although the Saturday crowd is pretty small and quiet, too, and more local feel. On the whole, it's the most laid-back festival I've been to, with a good mix of live acts ranging from country to rock. You can take it all in lying in the sun on your blanket, gawking at the view.
Bottles of wine are marked down for the festival, and you can get a decent bottle for $20–25 to share and sip throughout the day. It's much cheaper than buying individual glasses.
If you like camping, you can camp on site. If you're looking for a bed to sleep in, Airbnb has some affordable listings nearby. Some of them offer wine or local wine tasting coupons for their guests.
Splurges:
A carefully chosen selection of vendors offer gourmet food, from apricot and jalapeno grilled cheese sandwiches to hibiscus-flavored shaved ice. A banh mi sandwich cost me $12, while an incredible gourmet hamburger was $10. Vendors also suggest wine pairings for some of their dishes. It's wonderful fare for a festival, so do indulge.
Billfold readers, what are your favorite nearby vacations / staycations? What are your tricks for saving, and what's worth a splurge?
This story is part of our Travel Month series.
Melanie Bell lives and writes in San Francisco. She teaches about Enneagram personality types at BerghoefBell.com. Follow her on Twitter at @MelanieBellSays.
---
Support The Billfold
The Billfold continues to exist thanks to support from our readers. Help us continue to do our work by making a monthly pledge on Patreon or a one-time-only contribution through PayPal.