A Summer Without
by Rachel Vorona Cote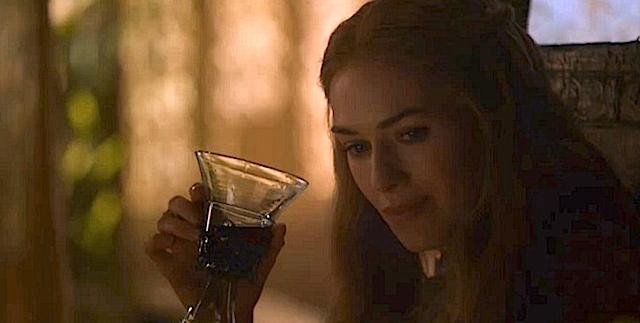 On a recent sweaty Saturday night, I reclined drunkenly on the couch in my humid living room, my wine glass tipped toward the light. Light and liquid constellated into gems. Interpol pulsed from the record player. I was tired: from a long semester, from the weeklong grading binge I had just concluded, from work that day.
Despite a soupy head, I wasn't ready to sleep. Besides, there was call for this lazy celebration: the beginning of a summer devoted to writing. For three months, I would be liberated from competing forms of employment vying for my time and attention. Finally I would try my hand at freelancing full-time, as I worked on my book proposal, and my husband Paul would finish his dissertation, funded by an academic fellowship.
If we were independently wealthy, the promise of this summertime writing retreat would be the stuff of fantasies. But we are absolutely, without a doubt, not. So as I absentmindedly tilted my wine glass from side to side, I acknowledged the incongruity of luxuriating (with discounted vino, mind) while contemplating our chances of survival. Booze and Turn On the Bright Lights obscured my anxiety. Tomorrow's hangover would usher it back to its first-class seat in the cabin of my brain.
I detest discussions about money — or, more specifically, ones concerning ways I cannot spend it. This disinclination may be the most obnoxious marker of my privilege.
I was relatively young, eleven years old, I think, when money, once paper-light in its significance, distended with fraught associations: social mobility, trendy outfits, the illusion of acceptance. Right before seventh grade my parents enrolled me in a private school, one populated with some of North Carolina's most plush families. By the end of the first week I had discerned that certain variety of ease fostered by daddy's boundless credit card — and, via my own lack, breezy confidence in a world that had never seemed prohibitively expensive.
My parents had, in contrast, emphasized that attending this school meant collective belt-tightening for the family. So I was dumbfounded when I learned that most of my classmates had siblings who also attended this school. After naively asking a friend whether families received a tuition discount for enrolling more than one child — a sort of "pay for two, get one half off" deal — I determined that these were the sorts of questions that would betray my middle class membership. I couldn't conjure a jewelry box brimful with Tiffany & Co. baubles, but I could omit "money" and all its synonyms and adjacent terms from my daily conversation.
Blinkered and coddled, I swiftly developed an anxiety provoked by any discussions of affordability and cost. Concealing my family's economic circumstances appealed as a last-ditch effort to armor myself against classmates who had immediately sniffed out my Eau d'Insecurity, with its bold traces of desperation and sadness. I had already relinquished any hope of belonging in this chilly ecosystem for garden-variety offenses: among them, an unfortunate pair of overalls and a killer combo of crooked teeth and nose. But more than wardrobe or comeliness, wealth, with its accompanying nonchalance, seemed the omnipotent gatekeeper. Whenever someone in my family referenced our financial limitations, even in the privacy of our home, it seemed to solidify the extent to which I was a pariah.
This consternation was, of course, ridiculous. I lacked the slightest iota of perspective when it came to my own white privilege, and I'm grateful that, at the very least, my parents reminded me how fortunate I was to have access to superlative educational opportunities. (Though I now question the merits of an institution that corrals, and often mollycoddles, rich white kids). I wish I could say to you, now, that the anxiety I once felt has dissipated, succumbed to maturity and a more expansive mind-set.
It has not. I squirm and protest when Paul glibly refers to us as "broke," and not only because we have no claim to that title; as a well-educated couple with financially supportive parents, we will never be marooned without recourse. But social insecurity plays by no rules. I am always one joke away from sinking into a past version of myself: that spoiled adolescent, too ensconced in concerns of social propriety to recall my immense fortune, to recall that I will never be hungry, without shelter, or without the support of mighty institutions that decipher my skin tone as emblematic of essential goodness.
In preparation for this summer, Paul and I have made decisions both disappointing and daunting. We have chosen to live on an income so skimpy that it imbues every bill payment and grocery order with trepidation. We have postponed our honeymoon until our second wedding anniversary next June, when we will better be able to afford to travel. We have had to engage my most loathed conversation topics, and I have not always participated gracefully.
Once my fear wore the faces of my classmates; now it is a faceless harbinger of social judgment. I beat back the self-absorbed paranoia prompting me to look over my shoulder when I pick up the Safeway brand of croutons. I am proud, and that pride renders me stubborn. I do not want to admit that a hefty and unforeseen veterinary bill might require us to seek financial assistance from our parents. I know I am goddamned fortunate that we have parents, and that they are willing to help us however they can.
Here is summer. And here I am, with Paul, hurtling into a rude awakening. I'm not ready. I'm not adventurous, and goodness knows I'm not morally fortified. I'm slouching through these hot months, a flawed human being trying to grasp what she has at her fingertips.
Rachel Vorona Cote is a writer living in Washington, D.C. You can find her on Twitter here.
---
Support The Billfold
The Billfold continues to exist thanks to support from our readers. Help us continue to do our work by making a monthly pledge on Patreon or a one-time-only contribution through PayPal.