Want to Temp? Here's Where to Go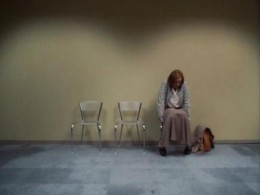 I've gotten a lot of jobs through temp agencies. In fact, I'm not sure that I've ever gotten an office job that wasn't through a temp agency. Even the executive assistant job that I worked at for four years began when I walked into a temp agency and blew through the Microsoft Office and typing tests.
So I was very interested to read a pair of new Forbes pieces about temp work. The first, The Fastest Growing Temp Jobs in 2015, sets out which temp jobs are in high demand. I won't run down the whole list, but some of the jobs are truly surprising: I was expecting to see home health aide, but not gaming dealer (yes, that means casinos), taxi driver, or baker. I also wasn't expecting to see product promoter, because I was a temp booth babe once, and I was so bad at my job that I feel like everyone involved must have lost money.
I'm curious about the difference between temp jobs that provide workers for short-term fill-in positions (substitute teacher, for example, is on Forbes' fastest-growing temp gig list) and permatemp jobs that provide workers without providing benefits. Does a temp gaming dealer, for example, only go on the floor when another gaming dealer is sick, or are these positions you work at for months at a time without ever becoming permanent?
Forbes follows this list of fastest-growing temp jobs (which, by the way, does include "secretaries and administrative assistants, except legal, medical, and executive") with a list of The Best Cities for Temp Jobs in 2015. If you are planning to relocate and want to look for temp or temp-to-perm work as you make your transition, consider Memphis, Columbus, Chicago, Grand Rapids, Dallas/Ft. Worth — basically, any medium-large to super-large Midwestern or Southern city.
I'm a little surprised that our favorite coastal cities were not on the list, if only for volume: the more businesses and people you have, the more temp jobs should be available, right? On the other hand, the one time I did walk into a temp office in Los Angeles I got some serious "I'm not sure about you" side-eye, even though I had years of temping experience. So maybe the more people you have available, the more you can afford to be picky. (Or maybe it's because I walked into the temp office wearing a cobalt blue Ann Taylor Loft sheath dress and it was Los Angeles.)
Have you ever temped? If you were looking for a temp-to-perm situation, were you able to find one? Most importantly: did any temp agency ever ask you to be a product promoter/booth babe at a conference, and did you do a better job of it than I did?
---
Support The Billfold
The Billfold continues to exist thanks to support from our readers. Help us continue to do our work by making a monthly pledge on Patreon or a one-time-only contribution through PayPal.