It's Engagement Season! Does Your Ring Come At A Heinous Cost?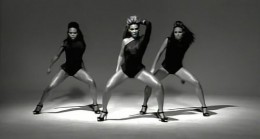 You've probably heard of "blood diamonds" by this point. The idea has been popular for almost two decades now: certain gems we use to represent the purity of our romantic devotion come from sources whose hands are not exactly clean. There was even a thriller by that name starring Leonardo DiCaprio.
Thanks in part to the fact that, as Jezebel reported, "about 25% of all diamonds now in the stores are blood diamonds, and nobody can tell the difference," people who care about such things have gone from seeking "conflict-free diamonds" to shopping for diamonds that are "beyond conflict-free." It helps that, contrary to what you might expect, ethical jewelry is not necessarily more expensive.
If, at this gradually warming time of year, your priorities have moved past "hibernate with your sweetie" to "thinking about proposing to your sweetie," all this can be important to keep in mind — or it can seem nearly overwhelming.
A Practical Wedding has put up a helpful Q&A, which covers responsibly-mined gold as well as diamonds.
Fairmined gold certification is supported by the Alliance for Responsible Mining's (ARM) vision for responsible Artisanal and Small-scale Mining (ASM). That vision encompasses a "formalized, organized and profitable activity that uses efficient technologies, and is socially and environmentally responsible." Fairmined gold has only recently become available to the US market, and we are proud to be one of the first jewelry companies to develop a relationship with sources for Fairmined gold. You can read more in depth on Fairmined gold on our blog.
Ethical gold is very new to the jewelry market. As of now, ethical gold is really only sold by small, specialized jewelry companies like Bario Neal, which make up a very small portion of the jewelry industry. Essentially, the supply of ethical gold is currently greater than the demand, though as customers like you become more invested in supporting ethical gold this balance will shift in its favor.
The Q&A makes clear that getting antique / vintage / second-hand rings is also an A+ alternative. My wedding ring originally came from my Great Uncle Jack, who took the money he made during the Gold Rush and started a pawn shop in New Mexico. Certain trinkets that struck his fancy he kept and gave to my father, who was the executor of his estate; and my father offered two rings from Jack's collection to Ben and me when we got engaged.
It's a little odd to think, sometimes, that the band on my finger, which is supposed to mean "forever," was once a band on someone else's finger meaning "forever," until something happened. Maybe the previous owner ran into trouble and had to sell her jewelry for cash. Maybe she divorced the scoundrel who gave her the ring and used the proceeds of the ring itself to help her start over. The only certainty is that there's a story beyond the one I know. I'm connected in some shadowy way to people I'll never meet — among them, my adventurous Great Uncle Jack — and I like it.
Uninterested in narrative? More of a #STEM major? Get a diamond grown in a lab! Just as sparkly, just as "real," but conflict-free, relatively affordable, and with no backstory to bother you at all.
---
Support The Billfold
The Billfold continues to exist thanks to support from our readers. Help us continue to do our work by making a monthly pledge on Patreon or a one-time-only contribution through PayPal.