Success: It's In The Bag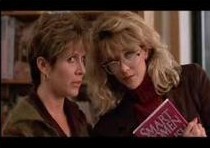 DISCLAIMER: I like Barnes & Noble, and I write for them for money, so in two different ways I am biased and I would like the store to remain in business. Oh also sometimes I stop in to use their restroom. Three different ways!
Book-selling behemoth Barnes & Noble — which can be described by other B-words as well, like "beleaguered" and "the last bastion of brick-and-mortar literary retail" — frequently tries new things to compete with its arch-rival Amazon. Some of its innovations, like its e-reader the Nook, have failed to catch on. Other innovations, like selling coffee in the stores and now craft beer kits, have gone over better. Now it's renovating its shopping bags as well.
"You don't get a shopping bag when you shop online — you get a box," says Glenn Kaplan, Barnes & Noble's creative director. The company distributes more than 90 million bags a year, making the totes one of its most effective advertising campaigns. That's why its latest bags, featuring first pages from a classic work of literature in a florid serif font, signal a return to traditional bookselling roots. After making their debut last month in New York, the redesigned bags will eventually spread across the country. …
Shoppers who prefer a box of Godiva chocolates to a book will still walk away with a literary-themed bag, and B&N intends for the disposable carrier to find aspirational reuse — just as some shoppers repurpose their status-infused Tiffany, Barneys, or Organic Avenue bags as lunch totes. Kaplan looks to New York's streets for signs that the new design is working: "I've seen a lot of reused bags in my travels around town," the Barnes & Noble executive says.
Funny enough, I made a purchase at my local B&N a couple of days ago, to — at last! — use that gift card that had been giving me so much grief. Did my books come in one of the fancy new bags?
They did! My bag has text from Huck Finn on it and a line drawing of the all-American rascal himself sitting and smoking a pipe. Aw, how sweet. I had a vague sense when I took it from the cashier that the bag was different somehow but I did not, in the moment, pay too much attention. Still, now that I know I have it, it is pleasing to me.
How much do things like packaging matter in your choice of a store? Bloomingdales has a famous and savvy bag strategy, it's true. Without even saying the name of the store on them, the store's bags are as recognizable as the bottom of a Louboutin shoe. Similarly, when you see a Tiffany box, you can recognize it as a Tiffany box, even if you can't agree with yourself whether its iconic shade is blue, green, or something in between. (Blue, supposedly.)
American Apparel is also trying to reboot, though I do not know if it has decided to employ a different bag strategy. Its bags are translucent, right? Or were, the last time I bought underwear there, I think? Its new CEO has some ideas for how to dig itself out of a hole:
She kept the focus on American Apparel's obligation to engage in "social commentary":
"This is an edgy brand, and we have to get past the idea that it's just a clothing brand. It's not. Our customers expect social commentary; they expect it to be a part of their lives. We're an interesting company in that we are the largest manufacturer of apparel in North America. I don't think people know that. And that comes with a call to action — if we want to keep jobs in the United States, we have to make our product relevant for people around the world."
She believes customers need to know "how we add value to the U.S. economy," a smart move considering that modern, young consumers are more likely than ever to care about the roots of the goods and services they buy.
For me, the trouble with American Apparel has been less that their image is gross and more that the clothes are unflattering on me while also being expensive. Bad combination. I did always, and do, appreciate the "Made in the USA" not-from-sweatshops thing, though, so, regardless of its messaging, if it started selling things that looked okay on regular, flawed people, I would give the store another chance. Unless I had spent all my money already on books instead.
---
Support The Billfold
The Billfold continues to exist thanks to support from our readers. Help us continue to do our work by making a monthly pledge on Patreon or a one-time-only contribution through PayPal.