The Rent Is Too Damn High, and Jimmy McMillan Is Getting Evicted
by Leah Smith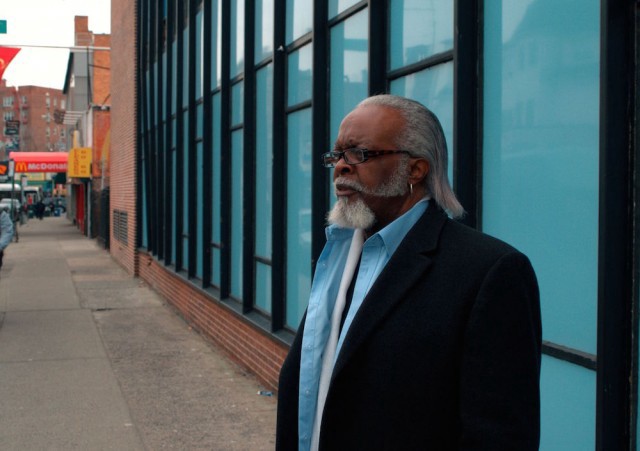 Although he's about to get evicted from his $872-per-month East Village rent stabilized apartment, Jimmy McMillan, AKA "The Rent Is Too Damn High Guy," is not worried about money.
The legal battle with his landlord started in 2011, while he was busy campaigning for governor. His landlord claimed that his primary residence was actually an apartment in Brooklyn (McMillan claims this is his office), which would violate the terms of his rent stabilized lease. McMillan filed a lawsuit against his landlord, stating that his landlord never gave him the keys to the East Village place, inferring that he was a victim of discrimination. But McMillan's lawsuit was quickly thrown out by a Brooklyn federal judge, which means McMillan is facing moving to an apartment where the rent truly is too damn high. So why isn't he fretting? This is what he had to say:
"I'm a disabled vet, I get a fat check every month. I'm not worried about anything. I can go get me a house tomorrow. They're selling houses today! With my GI bill, I can get a house today. So I'm not worried."
Wait. What?
That's an odd thing to hear from someone whose entire campaign revolves around the high costs of living in New York City. He shouts it on TV, on his websites, and on articles like this one. Even his SUV portrays a picture of his face and the slogan, "The Rent is Too Damn High," and yet, his rent has never been that damn high. It feels a bit deceptive. When I asked him if his political involvement was inspired by his personal financial experience, he replied with a flat, "No."
But then he went on to contradict himself in his explanation.
"I got involved to bring attention to my brothers and sisters who are veterans — it is far bigger than what I can sit here and think, but once all of this happened after 9/11, the landlord began to destabilize apartments to make it impossible for old seniors like myself to live in their buildings, so they can get a lot of money for it if they get us out."
He stated that he had trouble raising money for his legal fees.
"I kept telling everybody, leave me a dollar, I need legal funds to fight," he said. "No one would send a dollar. They love me when I walk out in the street, they run up to my car, want a photograph, want an autograph, and all that stuff, but I can't blame them."
But when I asked him if he was worried about the cost of his legal fees, he told me, "There's many options that I have, and just don't forget I'm a disabled veteran."
This all seems like a big cup of contradictions. I say this while I write a check for my own damn rent: $935 for half a bedroom in Brooklyn — that's $63 more than McMillan has been paying for his whole apartment. But when I reflect on my own money, I'm also full of contradictions. When I tell my non-New York friends how much I pay for rent, they're always shocked. I tell them, "Yeah, that's right, you can make tons of money dog walking in this city." But later, I'll go to some fancy art opening full of suits, and rush home to hide under my pillow, crying, "Nope, nope, damn. I definitely make no money." A lot of times, money isn't really the green stuff at all. It's just a feeling.
The rent in New York City is too damn high — McMillan is right. Plenty of New Yorkers can agree with that slogan every first (or let's face it, every tenth) of the month. But at the same time, many New Yorkers don't have any of the safety nets or resources that McMillan has. McMillan even acknowledged that himself.
"People don't get no media coverage," he said. "Just imagine what they're going through, think about them, and this is why I put myself in it."
So what happens to them? In fact, McMillan's son, who is currently serving in the Army in Kansas City, is probably affected more from this eviction than McMillan.
"It just hurts me to hear that my son can't come back this way, because there may not be an apartment for him to come home to," he said. "He just told me that he will be moving to California when he gets out in June, because of this situation."
So his son is out, but McMillan is sticking around to tell everyone how he feels about the high housing costs, because he still has the resources to do it. If he didn't receive benefits as a disabled veteran, he might be among the voiceless. Even though he told me that his campaign was "not about money," money is the only thing that's keeping him afloat. Money is giving him the time and ability to consider his next move.
This story is part of our Real Estate Month series.
Leah Smith is a writer, dog-walker, nanny, and Judge Judy star living in Brooklyn. Catch her on Twitter here: @leahsmith723
Photo: David Shankbone
---
Support The Billfold
The Billfold continues to exist thanks to support from our readers. Help us continue to do our work by making a monthly pledge on Patreon or a one-time-only contribution through PayPal.