Which Is Cheaper: Living Like A Model Or Becoming A Tree After Death?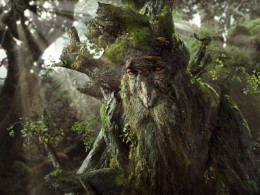 These are the complex questions posed to us by modern life! Do we go in on the latest NYPost-approved dieting fad for skinny, rich women, which is essentially what Jenny Craig would be if it were executed by Gwyneth Paltrow?
Dieting has never looked so sexy, and the [Victoria Secret] Angels' preshow rituals are trickling down to the hopeful masses who are signing up in droves for Sakara Life — the newest, chicest health craze to overtake Manhattan. The company emphasizes organic superfoods, mind-body health and a thick wallet (it can cost up to $1,390 for meals for 20-days).
Everyone from Lena Dunham, whom the paparazzi snapped carrying a Sakara bag to Taylor Swift's pad in April, to Vogue editors and a host of fashion industry insiders are hooked on Sakara's gluten-free dishes, which include chia-coconut protein waffles and the beloved "Youth and Beauty Salad," made with carrots, beets, pomegranate and coconut. …
"We've been able to create this community of people who believe the same things we believe and want to live this lifestyle together," says Tingle, who co-founded Sakara with her elementary school pal DuBoise, in 2011, with $700 they made hosting a ticketed house party. "It's almost like a religion," adds the East Village resident, dressed in a Forever 21 floral jumpsuit.
Dieting has never looked sexy, period, and neither have Forever 21 floral jumpsuits. But hey, if you want to spend astronomical amounts to have chi chi vegan foodstuffs delivered to your door, God bless. I'll be over here, saving my pennies so that I can be a tree when I die. What's that you say? It's not actually that expensive to be reincarnated as an oak?
The Spanish company Bios Urn charges only $145 plus shipping to make you — or your dearly beloved animal companion — kind of immortal.
Urna Bios is a biodegradable urn, designed to turn the ashes of a person or pet into a tree. Thanks to its design and manufacture, the urn provides proper germination and later growth of the tree, based on a person or pet's ashes. In this way, death becomes a transformation and return to life by means of nature.
And if you buy four urns or more, shipping is free!
The best part is that you can even choose what kind of tree you want to be. Being a punster, I was naturally drawn to the Ash tree option. Ashes to Ashes! Get it?
---
Support The Billfold
The Billfold continues to exist thanks to support from our readers. Help us continue to do our work by making a monthly pledge on Patreon or a one-time-only contribution through PayPal.