Tumblr and YouTube Ask Artists to Help Them Make Money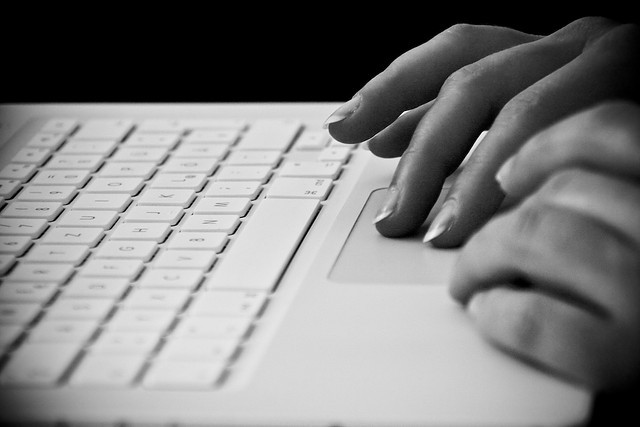 Great news if you're an artist or musician: two of the sites which originally launched as a place for you to freely share your work are finally ready to ask you for something in return.
Let's start with YouTube. Last week, musician Zoë Keating wrote a Tumblr post asking how to deal with YouTube's request that she put all of her music on YouTube's new Music Key program, or not have any of her music on YouTube at all. Of course, Music Key comes with its own terms and conditions, including:
— Keating's entire discography must be uploaded to Music Key at 320 kbps — All videos must include monetized advertising — Keating cannot release any music that is not simultaneously uploaded to Music Key. In other words: no secret bonus tracks, no Kickstarter songs just for backers, no pre-release given to fans ahead of time.
Keating writes that if she doesn't sign this agreement, her YouTube channel will be blocked.
YouTube has yet to ask me if I want to participate in Music Key, probably because not a lot of people watch my old music uploads (especially that one where I… um… rap about how much I love Crocs). But that's okay, because if I want to have the chance to help media companies make more money, there's always Tumblr.
This week Tumblr announced a new service, called Creatrs. (Somewhere, James Thurber is saying "I didn't mean for The Wonderful O to be a prophecy!") With Creatrs, Tumblr plans to ask its most popular artists to create advertisements for brands so that they can run those ads in the Tumblr dash. As the NYT reports:
In the program, the company will pair up artists with brands who purchase Tumblr's advertising products — like so-called "sponsored posts," which appear in users' Tumblr streams. Tumblr believes that can help a brand like, say, Subway, create a more authentic ad for Tumblr that won't turn off users.
Right away, I have a big question about this. Will the Creatr ads run in a separate tumblog, or will they run in the artist's tumblog? Will Gavin Aung Than's Zen Pencils Tumblr contain an illustrated inspirational quote from Kahlil Gibran followed by an illustrated inspirational quote from Subway's Jared?
And what if artists don't want to shill for Subway? Is it going to be like YouTube, where they'll say "DRAW PUSHEEN EATING A SANDWICH OR YOUR BLOG GETS DELISTED?" Here's what Tumblr Head of Creative Strategy, David Hayes, told Newsweek:
"We have not had a single incident where an artist has been uncomfortable," Hayes said, adding that artists "routinely trip over themselves" to partner with Tumblr's own marketing initiatives. "Because they know that we're all about creators," he added. "That's probably the second most important word in our canon, after Tumblr."
Um, I think you mean "creatrs."
Photo credit: Anonymous Account
---
Support The Billfold
The Billfold continues to exist thanks to support from our readers. Help us continue to do our work by making a monthly pledge on Patreon or a one-time-only contribution through PayPal.