The Inheritance My Father Left Me With And What I Did With It
by Julia Lipscomb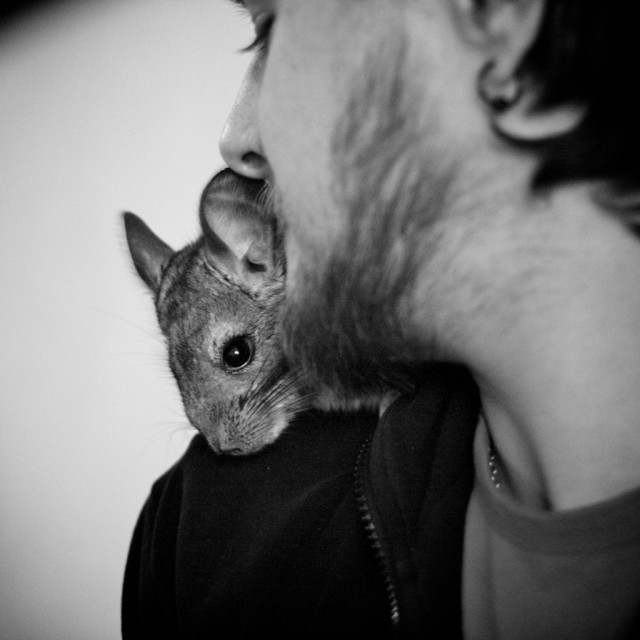 My father passed away when I was 24, the youngest of six siblings. We were close; we loved talking about hard work and money, whether we were out eating at Denny's, or at home watching football or the Daily Show. He died before he got to see me go to grad school, start a real professional career, meet the love of my life, get married, get a mortgage, have kids, have grandkids, start my 401(k), live a life. My dad was 54 years older than me, but his passing was sudden. When I was younger, I didn't anticipate that he wouldn't be able to walk me down the aisle, and now I have no idea how I'm ever going to afford a wedding in the future. His parents (my grandparents) lived to be 93. I thought my dad was in otherwise good health until he was diagnosed with stage 4 cancer at the age of 78.
It only was a matter of weeks before we had to talk estate planning. Each of the siblings were to split the estate equally. I remember asking the brother closest to my age, a lawyer and one of the two executors, how much we could expect, and the number he gave was between $50,000–70,000 each. This was not nearly as much as what our father had planned for us, considering the cost of health care that our stepmother had needed, but it was a good cushion. I was struggling to comprehend the amount that I was expected to receive. It was more than I've ever made in a year. How could I budget and plan when I couldn't predict the events and needs of my future?
I remember searching the Billfold for stories about how other people dealt with inheritance. I became afraid that I'd spend my $66,000 inheritance on basically nothing. The sheer number of comments for WWYD With a Five Figure Check that recommended traveling over life expenses was inspiring, but not pragmatic for someone with bills to pay. What was I supposed to do? I was inspired by Alizah Salario reflecting on her father's frugality when faced with an inheritance, so I started budgeting my inheritance by first imagining what my father would have wanted me to do with the money.

Born in 1935, my dad was a part of the Great Generation. He was raised during the Great Depression in Nebraska. His family lived on a farm, and his father taught him how to work hard. My dad helped take care of the chinchillas that they'd breed to sell their soft fur. There was one chinchilla, Lola, who every morning when my father went to check on the little guys, would hop on his shoulder. He'd carry Lola around the shelter to check on the other chinchillas.
When my father went to college, he changed his major seven times before settling on Speech Pathology, and even then, it wasn't what he wanted to do for a career. He realized that he could register as a speech pathologist, but he didn't want to work in a clinic. He was a scientist. Once he discovered the small field of audiology, he went for a Ph.D., taught audiology at University of Tennessee, Knoxville, rooted for the Vols (Go Peyton Manning!), and became one of only three forensic audiologists in the country.

Ironically, I struggled with speech impediments my whole life. When I last spoke with my father, I asked him what should I work on in life. He said, "I'm so proud of you and everything you've done. Whenever you have trouble, I want you to seek consolation in your siblings."
It wasn't the answer I was looking for. I think I must have anxiously asked him that question three times in the last hour we spent together. I remember telling him about the grad school program that I was about to apply for before asking him the question again.
"Well, Jubie, I do wish you'd work on your speech."

When I had graduated college, I found myself at a crux for three years; I knew I had to go to grad school eventually, there was no doubt about it. An English major prepared me with the communication skills and sense of humor necessary to flexibly work low-wage service jobs and occasionally find successes in advocacy work that paid even less than that. To land a career that pays a living without deferring student loans, I was the type of person who needed to go to graduate school to gain specific industry-related skills.
The question was not when I would go to grad school, but for what? Specifically, in what direction would I need to extend the learning and resources I may have gained during my undergraduate years to pursue in grad school?
Everyone I knew told me, "you're a writer, get your MFA," as if that was the only path a writer could take: Declare an English major, get an MFA, and write. This is also marked with the stigma of not making enough money to write, and after the financial crisis, with not having the kind of marketable skills needed to get a job in the current economy. I could hear my father speak in my head now: You need to find work.
What about those graduate programs that directly connect with an industry? As a community organizer, I became deeply passionate about two charities, and worked over five years in various volunteer, internship, temp, and leadership opportunities in non-profit organizations. My advocacy work never landed me a full-time job — in fact, there's a very small percentage of people who can work their way up from volunteer to staff on personality alone, and I was not one of them at the time. Volunteering deepened my work with these causes, but it couldn't give me the skills and knowledge that I needed to get paid to manage non-profit organizations. No matter how much leadership I gained as a volunteer, my skills were limited. And that's why I decided to pursue a master's degree in business — in a program that required that I get comfortable with public speaking and articulating my voice.

So, how did this inheritance thing shake out? I first received $16,000 from our life insurance policy that evaporated the year that I lived on less than minimum wage and moved to New York for grad school. Once we had closed the estate, I withdrew my account with TIAA to pay for tuition and student loans, and I kept my Ameriprise account, which is growing quite nicely in compound interest. I already made the decision to go to grad school in honor of my father, and now that I'm in my final year, I'm afraid of when my total inheritance will vanquish altogether. I'm going to work really hard like my father did.
For guidance, I asked my brother what he plans to do next. He said, "I'm going to get a tattoo of a chinchilla on my shoulder and call it Lola."
Julia Lipscomb is a grad student and writer in New York.
Photo: Robin
---
Support The Billfold
The Billfold continues to exist thanks to support from our readers. Help us continue to do our work by making a monthly pledge on Patreon or a one-time-only contribution through PayPal.