Work-Life Balance Over The Holidays, Freelancer Edition
by Alizah Salario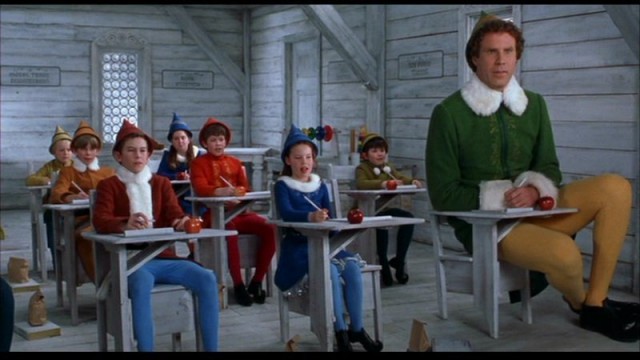 Modern work has major boundary issues. It isn't neatly buffered from the rest of life by space and time, a distancing commute or fixed hours spent in a physical office. Work spreads like a stain into evenings and weekends; it reaches through the phone when I'm getting groceries or eating dinner. It even bombards me when I'm already working — the emails, the blank page, the endless follow-ups — and ambushes whatever document I have in front of me. Such is life in a digital age.
But as a freelancer/contractor, it gets worse. My work and life are intertwined in no small part because my time is my money. Yet the real kicker is my work is so tangled up with my sense of self-worth that not staring at my laptop for hours on end can precipitate a full-blown existential crisis. So around the holidays, the dilemma I face isn't exactly merry. It's rude and maybe slightly neurotic to insist on working on my manuscript when my sister wants me to just relax so we can watch Elf, make cookies, and consume way too many Starbuck's peppermint mochas together. Yet if I don't work, I lose all perspective. I feel purposeless. I'm about as full of joy and cheer as a root canal.
To clarify: I have my job-work and my personal/career-work, which are easily conflated. Both involve me stressing out about stringing words together in a coherent, pithy way. When I insist on working over the holidays, I often get pushback from my family, and rightfully so. My mother: "You don't have any deadlines, do you?" My sister: "There's nothing you have to do, right?" Well, right. No one is hounding me for copy, except me. The stuff I truly care about — the writing that always gets pushed to the back burner in favor of the writing that allows me to earn a living — is the stuff I feel pressure to do. All. The. Time. Especially over the holidays.
To help my family understand, I created a fulfillment/money matrix. The upper left quadrant is for work that pays well but offers little to no satisfaction. This quadrant is lit by harsh fluorescent lights, and it's chock full on most days. Now turn your attention to the lower right quadrant. Let's call it the "creatively fulfilled and broke" quadrant. Picture, if you will, a rectangle surrounded by a string of colorful Christmas lights. At the top there's a menorah, because good lighting is important.
I recognize this is ridiculous. While others see the holidays as an opportunity to decompress from the daily grind, I seem them as a time to do more work. Rather than simply enjoy a break, I'm roiling with doubt and anxiety because I should be working on my long-term projects that have no deadline. Or brainstorming. Or at the very least spiraling through the news/social media/blank page click-cycle of despair. And yet, while I'm getting dolled up for Christmas parties and Latkepalooza, visions of essays and novel revisions are dancing in my head.
This year, though, I'm going to try and relax. For real. Because there's something slightly self-indulgent about thinking that my work is sooo necessary. I complain about it, but secretly love it. Oh, look at Alizah, she's so obsessed with her stories. She needs to write down a crucial thought that might relate to an article or book that she may or may not publish — code blue! Drape her in a pashmina and get her some Rooibos tea! Hook her up to her laptop, stat!
In my writer-centric Brooklyn circle, this type of neuroses is acceptable. At home, it doesn't fly. I cannot walk into a coffee shop and give people dirty looks for disrupting my "office space" by sitting at the table near the outlet and having an actual conversation — what do they think a cafe is, a place to get coffee and chit-chat with your friends? (Ok, I couldn't do that in Brooklyn either.)
The main difference, though, is that time moves differently during the holidays. When the hourglass is turned, the sands remain temporarily stuck in the skinny middle. The holidays are the temporal equivalent of the stillness and silence associated with a first snow, when languishing in the same position all day without getting out of pajamas is completely normal. And in refusing to give into this molasses-y time, not only am rejecting the spirit of the season, but I'm hindering those around me from sinking deep into its current.
In high school, I remember watching middle-aged men and women board the Metra train, all in similar trenchcoats and holding similar briefcases. I remember thinking I didn't want to be like them — work-a-day stiffs. I remember reading Studs Terkel's Working, and the sentence "Work is about a search for daily meaning as well as daily bread." And of course Dolly Parton had it right when she lamented, "Workin' 9 to 5, what a way to make a living." And while I'm glad I've carved out my own work, unbound by the structures of time, and space, perhaps I need to be a bit better about letting up on my own routine. Especially when I go home for the holidays.
Alizah Salario is a freelance journalist in Brooklyn. Her reportage, essays, and criticism have appeared in Money magazine, The Los Angeles Review of Books, The Daily Beast, The New York Observer, New York Magazine's Vulture blog, Narratively, at The Poetry Foundation, and elsewhere.
---
Support The Billfold
The Billfold continues to exist thanks to support from our readers. Help us continue to do our work by making a monthly pledge on Patreon or a one-time-only contribution through PayPal.