Pennsylvania Supreme Court Rules Walmart Owes Employees Unpaid Wages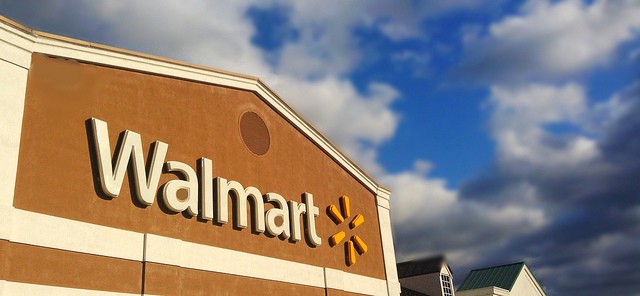 Anyone who's worked an hourly job has probably seen the reminder signs plastered all over the break room: "TAKE YOUR BREAKS! THEY ARE THE LAW." And you've probably, at least once, skipped that break.
You've probably also, at least once, been asked to work off the clock.
Well, on Tuesday the Pennsylvania Supreme Court ruled that Walmart and Sam's Club workers were entitled to unpaid wages for both skipping their breaks and working off the clock, a decision that made this former hourly worker very happy.
As the Philadelphia Inquirer put it:
Workers at Walmart and Sam's Club stores in Pennsylvania who worked off the clock and when they were supposed to be on break, or who were forced to skip their breaks, will receive $151 million in unpaid wages and damages, Pennsylvania's Supreme Court ruled Monday, upholding lower- and appellate-court decisions.
The case affects nearly 187,000 people employed by Wal-Mart Stores Inc. from March 1998 through April 2006.
In the interest of getting to the primary source, I accessed the text of the Pennsylvania Supreme Court's decision through, of all places, their Twitter feed:
Braun v. Walmart – mo, do: http://www.pacourts.us/assets/opinions/Supreme/out/J-43A-2013mo%20-%201020442242915265.pdf?cb=1 … http://www.pacourts.us/assets/opinions/Supreme/out/J-43A-2013do%20-%201020442242915276.pdf?cb=1 …
The decision contains fewer quotable gems than the Supreme Court Integrity Staffing Solutions decision I cited last week; instead of going into the philosophy of "but what is a break, anyway?" the Pennsylvania Supreme Court basically runs down the checklist of "did Walmart manage employee breaks appropriately? NOPE." You can read it yourself if you want; there's not much to say about it.
What does this mean for Walmart? Reuters explains:
Monday's ruling on the class-action lawsuit will reduce Wal-Mart's earnings for the quarter ending on Jan. 31 by 6 cents a share, the company said in a securities filing. That amounts to roughly 4 percent of its profit forecast of $1.46 to $1.56 for the period.
Reuters also notes that Walmart might appeal the decision, which would put it in the Supreme Court's hands. I'm assuming that means the employees won't get their payouts until the appeal has been sorted out, which is unfortunate. But we'll see what happens.
Until then, please share your stories about skipping breaks and working off the clock, because we've all got 'em.
Photo credit: Mike Mozart
---
Support The Billfold
The Billfold continues to exist thanks to support from our readers. Help us continue to do our work by making a monthly pledge on Patreon or a one-time-only contribution through PayPal.