How to See The World When You Have a 9-to-5 and a Budget
by Muriel Vega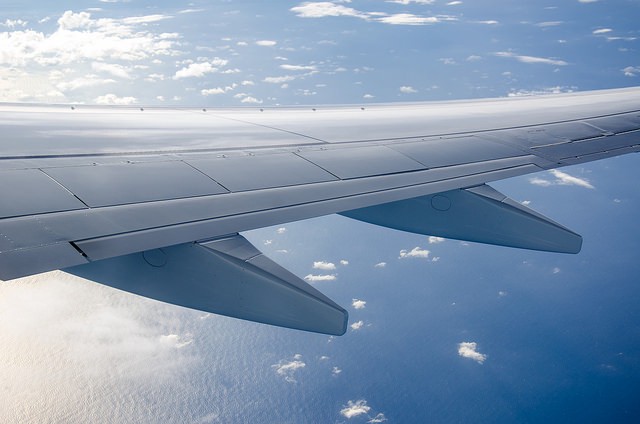 "How do you get to go on so many trips?!"
I hear this question often. My answer is always simple: Make it a priority.
A few years ago, I was drowning in your typical run-of-the-mill college debt. Too much Easy Mac, a few must-have sweaters and lots of dining out put my credit card balance in a scary place. After turning down a few invites to travel from friends post-college due to my increasing debt, I was getting really frustrated.
I planned out a payment plan and started throwing money at my problems (and started contributing to the thread here at The Billfold, which I totally recommend). But I still felt deflated since I still wasn't going anywhere. I started putting $50/month from the payment plan money into a travel fund as a reward. After two years, I made a significant dent on my debt AND I had nearly $1200 in my travel fund. That winter, I called up my best friend and we planned a two-week backpacking trip through Costa Rica. This was in December 2010. That next year I was debt free!
Traveling doesn't require you to drop a giant sum of money all at once. That's the biggest misconception about traveling, in my opinion. You don't have to go to a far away place every time. I love to explore the United States and get to know different states.
After paying off my debt, I started small with a Royal Caribbean cruise. I wasn't making much at my university admissions job and despite paying off my debt, I still didn't have that much extra money to throw around. My manfriend and I went on a 5-day cruise with a few friends during the off season. It ended up being under $600 total and we hit up Mexico and Belize. It was so much fun. Once we decided we wanted to go around May, I started putting money away until our purchase date in July. Later that year, I got a better paying job with more vacation days.

Every December, we sit down to discuss where we want to go the following year. This has been our routine ever since we started traveling. Once we decide, we break it up into three categories: plane tickets, lodging + activities, and spending money. We take one domestic and one international trip every year.
Once we plan out where we are going, I live and breathe airfares. I'm on airfarewatchdog, Skyscanner, Hipmunk, Kayak, you name it. I set up alerts everywhere and follow airlines on Twitter for sales. I don't have much time to count points and I don't really want to get another credit card (see previous experience) so this is the best way for me to get a good deal. We scored tickets to Hawaii for $400RT, London and Norway for less than $800 and Japan for around $900 this way. Thinking ahead pays off!
Once we book the tickets, I start my research on the destination and activities. I love Trip Advisor and Frommer's message boards. People post their entire trip itineraries and recaps on there. It's a gold mine for cheap, fun activities and secrets you wouldn't really find elsewhere. We normally pick 2–3 activities we really want to do and plan around them. In Iceland, we picked glacier hiking and snorkeling. In Japan, we planned to take a cooking class in Kyoto and a sushi meal at the Tsukiji Fish Market. For hotels, I look for deals on Agoda, Airbnb, Homeaway, and Hotwire. Our chosen lodging for traveling is usually Airbnb, but sometimes there aren't many properties available. We save for the activities and lodging for about 2–3 months depending on where we are going. We book things in phases so we don't drain out our entire travel fund.
After that, just save a bit of money for expenses while on location. We often eat breakfast at our rental and then only eat lunch and dinner out. It helps saves a bit of money and you can start your day bright and early. We also keep snacks with us as we sight-see and use city passes for public transportation whenever possible For example, the 24-hour Oslo Pass in Norway gives you unlimited entry to the major museums and public transportation for only $70. A bargain in one of the most expensive cities in the world.
We also tend to book our international travel during the shoulder season around September and October. Less tourists, attractions are still open and you get to enjoy the perfect fall temperatures.
Here are some tips that have worked for me:
Make a budget: Know how much you can save and set a timeline
Have realistic expectations: You may not be able to drop everything and leave for a month or travel all the way to Asia, but maybe you have enough to travel to Central America for a week.
Patience: Cheap plane tickets are out there, you just have to wait until they emerge. Prices fluctuate all the time so just stay alert and get ready to book when they show up.
Split up expenses through the year: Don't book everything at once and plan ahead. Your bank account will thank you.
Have fun! No matter where you are going, remember to have fun. We often get so overwhelmed in the planning of the trip that we forget to get excited when we actually reach the destination.
Booking in phases makes the whole trip seem less overwhelming and more attainable. Putting a little bit away every month helps, no matter how much it is, and while you may not be able to do many international trips a year, you may be able to do one or two domestic ones. Traveling is all about going outside of your comfort zone, no matter how far it is.
I can't quit my job and travel the world, but I'll definitely max out my 10 days of vacation and see as much as I can with my 9–5 job.
Photo credit: thejaan
Muriel Vega is a creative director and freelance writer living in Atlanta. She challenged herself to bake 50 pies in a year and she's almost done. Read more about her pies and travels on her blog. She hangs out way too much on Twitter. Follow her here — @murielvega.
---
Support The Billfold
The Billfold continues to exist thanks to support from our readers. Help us continue to do our work by making a monthly pledge on Patreon or a one-time-only contribution through PayPal.