A Whole Foods Grows In Detroit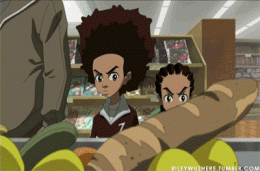 Slate recently published a fascinating #longread about a Whole Foods opening in the Midtown neighborhood of Detroit and aiming to serve the entire city. The store didn't expect to make a profit. It expected sales to be "dismal." It got a deal from the city that put its rent at $6 — SIX BUCKS — a square foot so that it could open anyway.
Where Robb went to Detroit to bridge the gap in food access between rich and poor, Detroit's city planners saw Whole Foods as a way to not only serve its longstanding middle class, but to expand it. In short, they wanted the store to serve as a catalyst for gentrification. Whole Foods was more than a potential employer for the 15 percent of Detroiters who were unemployed (and the 46 percent who'd stopped looking for work entirely);⁠ and it was more than a new option for the Detroiters spending $200 million a year on groceries outside the city. It was, in the words of the city's economic development head, a potential "game-changer" for the city.
The store reached out to the community, offering classes on how to shop. The reviews were … mixed.
Little of the advice she offered would surprise anyone who already watches their budget. On a post-class tour, she counseled her students to buy whole pineapples for $2.99 each rather than pay $3.29 for a pint of pre-cut chunks; to ignore the attractive, full-price cheddar displayed next to apples that were on sale; to compare prices per ounce rather than per package in the grocery aisle. But she also frequently reminded her students that Whole Foods wasn't just about deals, but value. At the meat counter, where boneless chicken breasts were priced $4.99 a pound, she said "it's unfair to talk about price … if we're not talking about quality." When a student exclaimed at the $2.99 price for a dozen 365-brand eggs, Musilli observed that the chickens had never been in cages.
Not everyone has the luxury about worrying about the comfort of chickens. (Although, for the record, I do, and I'm salivating over the prospect of only $2.99 for a dozen cage-free eggs.) Anyway Whole Foods has a response to that:
"The cheapest food is not always the best deal for you, from the health perspective. Yes, you can buy cheaper food than what we offer at Whole Foods, but there's often a trade off," said Robb. "I don't know how to tell you the difference between pink slime and beef that's been raised to our standards. It's not the same product, but is it worth it to you?" …
Whole Foods seemed to have settled on a media strategy of deflecting questions about price by suggesting that it is paternalistic, if not classist and racist, to ask whether its food is affordable to the poor.
If you do ask that question, though, you find that the healthiest foods at Whole Foods — the produce, the meat, the dairy — are all sold at prices that exclude the poor, Brown included, from regularly shopping there. Whatever "value" Whole Foods may offer, it is hard to avoid the conclusion that a company selling "healthier" food at a 29 percent markup widens the class divide in diet and health rather than narrowing it.
Still, Woolbright was right about desire. "I feel like people want to do better; they want to do better," she said. This was clearly true of [Detroit resident] Brown: She wanted to eat, and feel, better — and she saw Whole Foods as a way to do both when, and if, she could afford it.
There's lots more here: about the nutritionist Whole Foods hired to be a liaison to the community; about the price comparisons the author did; about $6 cupcakes. Whole Foods as a store engenders almost as much passion as Wal*mart, albeit for different reasons. I'm curious to hear what people think of this effort. Good-hearted? Misguided? Both?
Boondocks gif via RileyWuzHere.tumblr.com
---
Support The Billfold
The Billfold continues to exist thanks to support from our readers. Help us continue to do our work by making a monthly pledge on Patreon or a one-time-only contribution through PayPal.