Crowdfunding Your Life, Including Your Abortion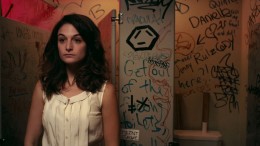 What can we crowdfund and what can't we? Where are the lines?
Last week, VICE published an interview with a 23-year-old woman in need of, and crowdsourcing funds for, an abortion. In her state, the procedure would cost about $2,500 and take two days.
Her GoFundMe page, originally titled the "Stop Bailey From Breeding Fund," informs visitors that "Bailey is currently unemployed, completely broke, in debt, and in no position to hold down a job due to severe symptoms of a rough, unplanned and unexpected pregnancy." Having just moved to Chicago from Phoenix, Arizona, Bailey says she's 23, likes to read and go to shows, and really, really doesn't want to be a mom.
In the past, GoFundMe has been used for some pretty noble projects, such as collecting donations for one of the victims of the Boston Marathon Bombing, and helping raise money to operate on the brain tumor of a morbidly obese 12-year-old. Somewhat more controversially, GoFundMe was used recently to support Officer Darren Wilson, who famously shot and killed unarmed 18-year-old Mike Brown, resulting in the Ferguson, Missouri demonstrations. I guess you could say the operators of GoFundMe aren't afraid to get their hands dirty.
Except that they are, after all: Bailey's GoFundMe page has been taken down permanently.
According to The Blaze:
GoFundMe told Bailey — whose last name is unknown — that her fundraiser, titled "Stop Bailey From Breeding Fund," contained material the company would "rather not be associated with." "We're sorry to inform you that after careful review, GoFundMe has determined that your campaign is not appropriate for our site," an email from the website to Bailey said. "Accordingly, your GoFundMe account has been removed and your campaign is no longer visible on GoFundMe."
Elsewhere on GoFundMe, "Support Officer Wilson" is still up and has met its colossal fundraising goals! Bravo, America.
I wish I could give Bailey all of the money, which is not my usual reaction to Kickstarter-type projects. Luckily other people have. She is supposed to get her procedure this week.
Related: Here are some financial resources / options besides crowdfunding.
---
Support The Billfold
The Billfold continues to exist thanks to support from our readers. Help us continue to do our work by making a monthly pledge on Patreon or a one-time-only contribution through PayPal.