Coffee vs Diet Coke vs a Pure, Uncaffeinated Life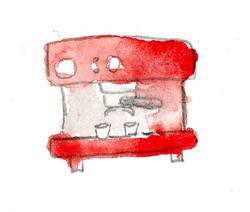 How much do you spend on coffee a day? Is it worth it? Slate (via Inc) says hell no:
that euphoric short-term state that you enter after drinking coffee is what nonhabitual caffeine consumers are experiencing all of the time. The difference is that for coffee drinkers, the feeling doesn't last. "Coming off caffeine reduces your cognitive performance and has a negative impact on your mood. The only way to get back to normal is to drink caffeine, and when you do drink it, you feel like it's taking you to new heights," Bradberry explained. "In reality, the caffeine is just taking your performance back to normal for a short period."
It's bad for your sleep cycles, your productivity, and your wallet. Sorry, lovers of Joe.
I can be smug about this since I've never drunk coffee. It's strong and bitter and I do not get it at all, unless you muffle it in so many layers of milk and sugar that it doesn't taste anything like coffee, at which point it's 5,000 calories and $500 and turns your irises into pinwheels.
On the other hand, I get my daily caffeine fix from Diet Coke, which doesn't even have the defense of being a naturally occurring, organic upper. It's water and chemicals and fizz and God help me, I love it, even though it is probably wreaking havoc on my gut flora. Who am I to judge? Let he who is without beverage sin cast the first stone.
illo by Charrow, possibly the most serious coffee person I know.
---
Support The Billfold
The Billfold continues to exist thanks to support from our readers. Help us continue to do our work by making a monthly pledge on Patreon or a one-time-only contribution through PayPal.