GOOD ENOUGH Homes & Destinations: What You Get For $175,000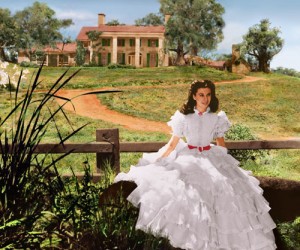 The Grey Lady is getting predictable. Her "Great Homes & Destinations: What You Get For … [$X]" feature has used a seven-figure now so frequently it's no longer even worth bristling over. This week the magic number is $1,700,000, barely different from last week's $1,750,000. The real estate porn is similarly porny:
The property is a little more than 28 acres, with 13 paddocks. The grounds include a 53-tree fruit orchard with apples, pears, plums, apricots, cherries and peaches. … The chestnut-log portion of the house was built about 1764, with a stone addition in the 19th century. The entire interior was renovated within the last 10 years, and is now a riff on the original house. Much of the wall paneling is caulked or chinked random-width wood. Floors are white oak and salvaged brick, and many of the rooms also have exposed hickory ceiling beams. Period and salvaged materials were often used. For example, a blacksmith reproduced an old strap door hinge found in the kitchen. But there are some contemporary touches, such as the whimsical banister made of burls in the dining room and the living room cabinets faced with birch, cherry and poplar bark.
Do you have a "whimsical banister," plebe? I thought not.
Here is a more accessible set of GOOD ENOUGH Homes and Destinations: What You Get For … $170,000. And, in honor of the study that went viral recently claiming cities in Louisiana are among the nation's happiest, this will be the Gulf Coast edition.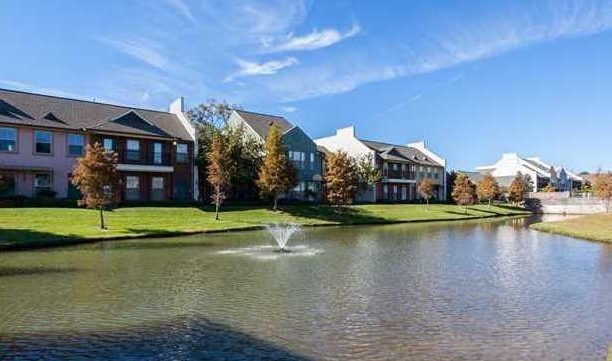 Three bedroom, two bathroom condo in a gated community in Baton Rouge, LA, for $165,000, via Trulia. Also includes an office. "Both bedrooms are large enough to be called master suites, but the one overlooking the private rear [private] courtyard offers a deluxe bath with separate jetted tub and shower, double vanity and spacious walk-in closet." Well okay then!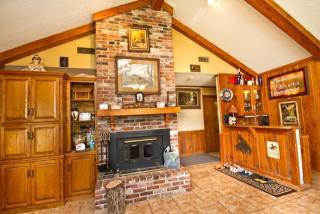 Three bedroom, two bath house in THE HAPPIEST METRO AREA IN AMERICA, Lafayette, LA, for $175,000, via Trulia. Lovely landscaping, wet bar, chef's island, sun room, and wood-burning fireplace in which you can festively and unnecessarily burn a log while cackling about those dopes up in Buffalo and Minneapolis.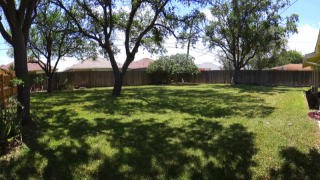 Four bedroom, two-and-a-half bath, 2,000+ square foot house under truly incredible trees in Corpus Christi, TX, for $159,900, via Trulia. Huge back and front yards (~10,000 square foot lot), formal dining room, another wood-burning fireplace and wet bar for optimal drinking while gloating, Cathedral ceilings, and more.