As New Hosts on AirBnB, My Husband and I Sort of Break Even
by Bobbin Wages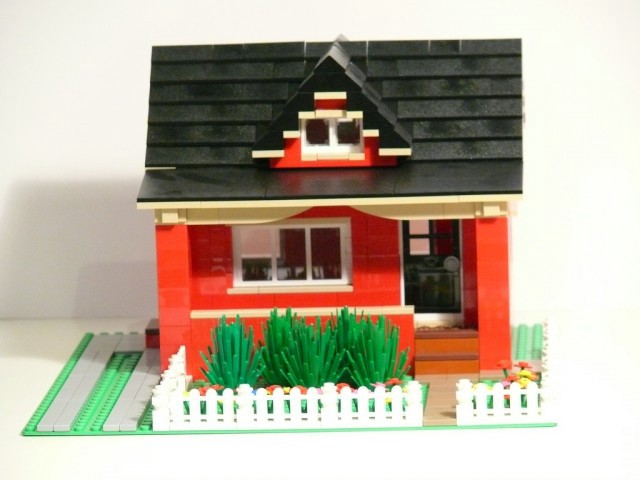 Last summer my husband and I bought a 1920s bungalow in Atlanta that had a cottage situated on the back of the property. We made a low-ball offer, but immediately succumbed to the seller's refusal to negotiate, particularly since the deal included a separate structure we knew would make the perfect music studio for my husband, writing haven for me, and private sleeping quarters for family members or friends whose constant company would threaten our sanity.
Before closing day, the seller installed central heat and air in the guest house, a $3,600 project he permitted us to pay off over the course of 12 months — what we foresaw as our largest expense for years to come, and the biggest burden on our middle-class salaries.
The night of our move-in we watched The Money Pit and laughed at the costly disasters the movie's first-time homeowners face.
"What have we done?!" we lightheartedly cackled.
While our home hasn't fallen apart, we quickly encountered repairs every month that drained our pockets, forcing us to reconsider the purpose of our extra space. My husband's dream of moving his band's weekly practices from a high-rent industrial building to the cottage crumpled, and we realized that in order to avoid financial ruin we would have to use it as a source of extra income. Since we still wanted to banish certain out-of-town company to the cottage, we decided to furnish the space and offer it for short-term rental on AirBnB.
Working within the confines of our limited budget, I found most of the furniture and kitchen equipment we needed at yard sales and thrift stores as well as on Craigslist. While driving through a wealthy neighborhood, my husband and I spotted a "Free for the Taking" pile in a ritzy front yard, where we scored a functioning blender; partially brown-stained dry erase board; and mangled Zube Tube, a toy I employed during childhood to alter my voice so I could record Enya covers on a cassette tape.
"Do you have a baby?" the Zube Tube's original six-year-old owner asked from the other side of the yard, gesturing at us with a lightsaber.
"No, the Zube Tube's for us," my husband clarified while bounding down the hill with our merchandise.
Per AirBnB's suggested fee model, we charge $65 per night and allow price breaks at the weekly and monthly rental levels. Best case scenario, we earn around $1,000 per month — revenue with which I originally planned to tackle my credit card debt and then fund our first overseas vacation as a couple. However, all of the $2,000 we obtained from our initial two-month tenant financed the removal of a plumbing clog as well as needless rat remediation. (While in the cottage's crawlspace assessing the pipes, our contractor swore he encountered evidence of a rodent infestation.
"It stanks real bad in thar!" he reported. Nearly $1,000 and 12 traps later, our exterminator captured one rat.)
The profits from our current customer helped us compensate the air conditioning serviceman who imposed an extra after-hours fee when the AC in our bungalow broke last Friday evening, and will provide for the removal of two trees that touch the cottage's exterior, encouraging the intrusion of ants. The proceeds from our next two tenants will enable us to pay our annual solid waste bill.
Since our foray into AirBnB hosting four months ago, my credit card balance has remained high but stagnant, and my husband's and my goal to travel abroad seems far out of reach. We hope the issues in the cottage will diminish and that when more problems eventually arise we will have gained the necessary skills to handle some home improvement projects ourselves. (For now I will continue to utilize the hashtag #timthetoolmantaylor when posting pictures of us blowing leaves, attempting to clean out the gutters, or hemming curtains with Stitch Witchery on Instagram — a tongue-in-cheek proclamation that we aren't handy.)
My husband and I are fortunate for the opportunity to host on AirBnB and use the revenue to fund repairs to our main house and cottage. In a couple months I anticipate addressing my credit card debt and perhaps by the end of next year, booking a trip to Spain — or, at this rate, Asheville, North Carolina.
Bobbin Wages runs Hot Dog Beehonkus, a blog comprising humorous, joyful, and gut-wrenching stories about her father's progression through Alzheimer's disease. On the more lighthearted side, Bobbin and her writing partner post collaborative, conversational essays at ameaslygrowl.com. She also performs at literary events in Atlanta, Georgia, such as Write Club Atlanta and Scene Missing: The Show.
Photo: Bill Ward
---
Support The Billfold
The Billfold continues to exist thanks to support from our readers. Help us continue to do our work by making a monthly pledge on Patreon or a one-time-only contribution through PayPal.