The Cost of a Solo Trip to Greece
by Leah Prinzivalli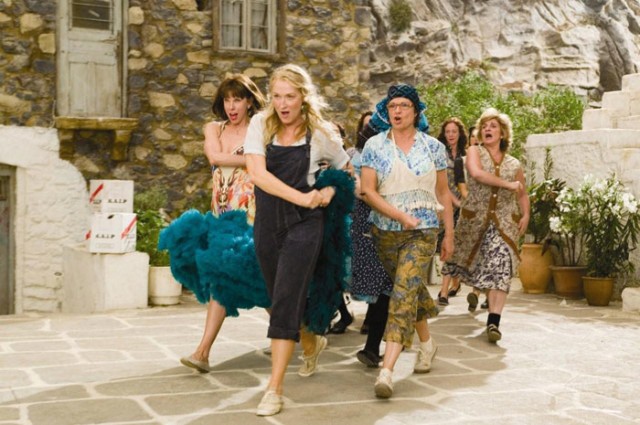 I just went to Greece on my first solo trip. Although I kept it cheap by visiting just ahead of high season, staying in hostels, and making it rain with my expired student ID (even the metro has a student discount, can you imagine?!) there were a few expenses that it would have been nice to split with a travel companion:
Guidebook. I could have used a friend to help me pay for this or advise against carrying around a textbook-sized map for the entire vacation. $24.99
Pre-vacation viewing of Sisterhood of the Traveling Pants via YouTube clips. $0
Airport candy. $12. No regrets.
Outlet adapter. $7.99
Toiletries: ~$30, a crazy amount to spend to go to a foreign land where no one knows how you normally smell. I found the aisle with all the airport-sized bottles very fear-mongering and bought a bunch of medicine I never used.
Hostel towels: 1 Euro / 1.38 USD. I would have shared with a stranger to avoid paying a full dollar of "rent" money for paper-thin hostel towels.
Cabs: I took three cabs in seven days, and one was late at night so that doesn't count because it's smart. 27 Euro / 37.61 USD
Dessert: I only got ice cream on the street because I felt weirdly financially guilty ordering dessert alone at restaurants, even though I'm always the only one who wants dessert in a group anyway. Learn from my mistake, you guys! Get the baklava! 2 Euro / 2.78 USD.
Two nights of private room accommodation: 60 Euro / 83.54 USD
Ill-advised purchases: 15 Euro / 20.88 USD for one used book.
SPF 30 sunscreen: 15 Euro / 20.88 USD, unknown opportunity cost in missed compliments for my mature choice to not buy SPF 6.
Sandwich on plane (bologna): Homemade from seatmate, a freebie!
Leah Prinzivalli is a writer living in Brooklyn.