Be The Financial Advisor You Want To See In The World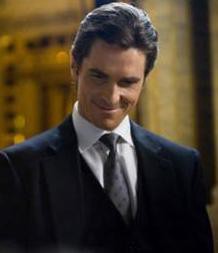 OMG guys the world is running out of yet another vital natural resource: financial advisors.
"All of us in this industry are facing the same dilemma, which is, where is that next generation going to come from?" said Erica McGinnis, the president and chief executive of the AIG Advisor Group, where the average financial adviser is 54. "There certainly are people who are not being served by financial advisers because there are not enough of them."
Of the 315,000 advisers working in the United States, only 5 percent are younger than 30, according to data from the consulting firm Accenture. Richard Stein, a partner at the executive recruiting firm Caldwell Partners, estimates that half of all advisers working today are within 15 years of retirement. … Last year, AIG Advisor Group had more advisers older than 80 than younger than 30, according to one former top Wall Street executive who met with the company's management. According to Mr. Stein, only 4 percent of all financial advisers working today are younger than 30, while 32 percent — the largest group — are 50 to 59. Mr. Stein said that a quarter of advisers are 40 to 49, while 18 percent are 30 to 39.
'folders, you're qualified! You're interested! Why aren't you in training to become planners? Seriously, why aren't you? It's a niche that needs filling. The white-collar lifestyle is comfy, it comes with money AND power, and you don't even have to move to North Dakota.