An Elegy for the "Non-Creepy" Realtor, aka Maggie Estep
by Sari Botton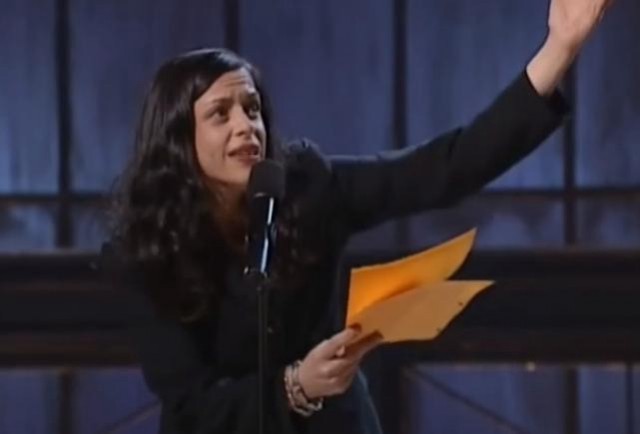 Last summer my Gmail was hacked. Every single person on my contacts list received a note from me announcing I'd become a ReMax real estate agent — a convincing facsimile, complete with the red, white and blue ReMax parachute logo. "Click here to view listings!" it lied, luring clickers instead to a link that ensured they'd contract the email virus themselves.
Cue the succession of annoying replies: numerous contacts admonishing me to change my password; otherwise intelligent people duped by the scheme, believing it was really me.
"Don't you think you should at least ask me how I've been before you start sending me real estate listings?" wrote an ex from more than a dozen years ago.
"Wow, small world!" gushed a new acquaintance. "I just got my real estate license, too!"
Emails like those irked me most. They were cruel reminders that publishing was in such a state of free-fall, it seemed plausible that I might have given up on freelance writing for a living and started selling houses instead. They also reignited an uncomfortable long-standing internal debate over whether the taxing, mercenary "freelance writing for a living" (articles, ghostwriting, copywriting, editing and teaching) I've been doing for years has actually hindered my progress as a different kind of writer, the kind I've wanted to be, of memoir and fiction. Would I be more successful with my own writing by now, at 48, if my job were in a completely unrelated field — like real estate?
Some of my colleagues seem to think that's the way to go. Lately I've been hearing about writers in my Gen X demographic taking jobs in real estate — one of the more flexible, potentially decently paying occupations that, say, a middle-aged writer can qualify for with relatively little prior training. First it was the former bureau chief of an NPR affiliate station. Next, a colleague from a magazine I once worked at.
Most recently it was Maggie Estep — slam poetry icon of the 1990s and author of seven critically acclaimed novels, who passed away at fifty in February following a sudden heart attack.
Maggie wrote on her popular blog about having difficulty supporting herself in the currently crumbling publishing economy, where book advances and fees for writing assignments have steadily plummeted in recent years — where being a "freelance writer," as I have been for going on two decades, has become a ridiculous proposition for everyone but the independently wealthy.
"The writing biz has changed and my income from it is modest," she wrote. "Being broke isn't very interesting anymore." Teaching yoga, her first sideline, hadn't turned out to be an effective means of financial support either. "So I'm going to real estate school."
I didn't know Maggie well at all, even though she contributed an essay to Goodbye to All That: Writers on Loving & Leaving NY, an anthology I edited last year in which she wrote about quitting New York City for Upstate a few years ago, just as I had. I paid her an embarrassingly paltry sum for her piece (as I had the other 26 writers) out of my embarrassingly, depressingly, paltry advance.
I was just beginning to get to know Maggie when she left this world too soon. In the nineties, I'd idolized her. She was this cool, sexy, punk rock feminist poet with an acid wit; a spoken word star whose "Hey, Baby" video satirizing cat-callers on the street achieved the dubious honor of being satirized in turn by "Beavis & Butthead"; a fearless performer who made a music video covering Lou Reed's "Vicious," directed by Steve Buscemi, in which Reed himself appeared.
I didn't actually meet Maggie until late 2011 when TMI Project, the non-profit organization I work for — teaching writing workshops and editing participants' work — held a story slam at a nightclub in Kingston, N.Y. When I saw her name on the sign-up list, I thought, "No way. It can't be that Maggie Estep." But it was. She read a passage from her darkly funny autobiographical novel, "Diary of an Emotional Idiot."
That night is when I learned she'd moved upstate, first to Olive Bridge, then to Saugerties, and finally to Hudson. Knowing that she had, I felt a little less uncool for no longer living in the city myself. After that I invited her to contribute to my book, and started reading her blog.
Over the past several months, she blogged about her new profession. It was a little unnerving for me, learning that this accomplished writer and performer who'd once been able to earn at least a good portion of her living — sometimes all of it — from her creative output was no longer able to do so; that she was now becoming a real estate agent for real.
I mean no disrespect to real estate agents. They work hard in what is a demanding field. I've heard the few I'm acquainted with talk about having to frequently update their licenses with more classes and certification, and gripe about squiring some clients around from home to home for months on end without it ever yielding a sale, all while working solely on commission.
But the field also has some notorious image problems. Like sales people in certain other fields, some realtors are perceived as hucksters — deceptively ameliorating less desirable listings with euphemisms like, "cozy" for small and "convenient to everything" often meaning right on the highway; using bait-and-switch advertising; or luring unwitting investors into problematic (or non-existent) developments, Glengarry Glen Ross style.
Those image problems weren't lost on Maggie. At a memorial for her at Club Helsinki Hudson, Steve Buscemi read aloud an email she'd sent him letting him know about her new profession, and asking for buyer and seller referrals. "A lot of realtors are kind of creepy," she wrote, "so I guess my angle is that I'm the non-creepy realtor."
A close friend of Maggie's told me recently that in ways, real estate seemed like a perfect fit for her — that she had been given to regularly poring over listings and looking at properties just for fun, often trying to match friends with the perfect homes for them. But scrolling through her blog, it becomes evident that Maggie had pretty mixed feelings about real estate as a job. In a post called "Kill the Poor," she wrote that while she was happy she'd passed the first part of her real estate exam, "…my soul is a little sick. I met several interesting and lovely people who I know will be honorable in their future real estate dealings but, mostly, real estate school taught me a lot about capitalism, the killing of nature, and why most folks are suspicious of real estate agents." This was after one of the lecturers, whom she dubbed "Mr. Kill-the-poor," had talked blithely about such mercenary endeavors as evicting long-standing, low-paying tenants.
She lamented, too, no longer having the luxury of writing all day, at home: "I'm having to learn to do what thousands and thousands of people do in this world: Snatch tiny windows of writing time when I can and where I can."
Sometimes, it sounded as if she were trying to convince herself that taking a day job as a realtor was okay, a move that could possibly help her writing, maybe leading her to clients who'd inspire fictional characters.
"It's kind of fitting that, in my nascent realtor career, the sellers I'm representing have a house that belonged to a gangster…" she wrote after checking out a home that had once belonged to the gangster Legs Diamond. "I've had a fifteen-plus years love/hate relationship with The Angelmakers, the female gangster book I've written seven times and not yet gotten right…I am soaked in gangster lore and now I'm selling a gangster house…Never mind that it's on a busy-ish road and vaguely in the middle of nowhere, I instantly knew I was destined to sell this house."
She sounded resigned to making peace with her new circumstances: "For me, selling real estate in an honest way while writing books I care about is a good path. My next adventure."
And it seems as if, for the brief time she worked in the Halstead office in Hudson before passing away, Maggie did manage to also focus on her writing. Which is more than I can say for myself, with all the writing-related work I do for a living. Even at times when I've lucked into short-term, undemanding, higher-paying dream gigs — conjuring alternative names for standard pantyhose colors for example (basic black became "mascara," super-sheer off-white, "gossamer") — I've found that working with words all day — whether at home or in a proper office — doesn't afford me the time or headspace for the writing I really want to do.
Despite this awareness, and publishing's steadily diminishing returns, I find myself obstinately resistant to the idea of giving up freelancing and finding a different kind of day job. For one thing, I am short on other marketable skills. But more than that, I'm too spoiled by years of making my own schedule and working from home to embrace showing up at an office, and at the times someone else tells me to be there — a boss. The irony is that I'm kind of lonely at home, and with no boundaries between my living and work spaces, I am never not working. What's more, as a freelancer, I answer to roughly nine bosses at any given time.
The biggest obstacle is probably my misguided, stubborn pride in telling people I'm a "writer," and that other than a three-month stint behind the costume jewelry counter at Macy's just after my graduation from college, I have supported myself solely with writing and writing-related jobs. Never mind that — with the exception of the gratifying work I do teaching workshops, especially for at-risk and incarcerated teens, women recovering from domestic violence, adults living with mental illness, military veterans and others in need — I'd never do most of the writing-related work assigned to me if there weren't a paycheck at the end of it. It still makes me feel accomplished — I've accrued seniority here, something I'm too old to accrue in any other field at this point. The ladder might be collapsing — some might argue it already has — but I am still holding onto my rung for dear life.
Do not try and strip me of the false senses of success and security that I cling to, (let it be noted for the record: I've never made much money as a writer, and I'm about to rent out my house because I can't afford to live in it). Because if I quit freelancing and become a real estate agent — or lab technician, waitress, barista, cashier, nutritional counselor, Mac tech in my husband's repair shop, whatever — and I still fail to produce and succeed with my "real" writing, then what (and whom) do I have left to blame?
I suppose I'd find out just how badly I want to write. Maybe I'd find that the psychically draining nature of my gainful employment is merely an excuse; that what's largely stopping me from succeeding as a writer writer are fear and procrastination.
Just two weeks before she died, Maggie wrote about her own tendency to procrastinate. As if there were time for that. I'm now quite certain there isn't.
TMI Project will host an "Emotional Idiot"-themed story slam in Maggie Estep's memory this Thursday, April 3rd, at 7:30 pm at the Kleinert/James Arts Center in Woodstock as part of the Woodstock Writer's Festival.
Sari Botton is a writer (dammit) and editor living in upstate New York. She tweets at @saribotton.
---
Support The Billfold
The Billfold continues to exist thanks to support from our readers. Help us continue to do our work by making a monthly pledge on Patreon or a one-time-only contribution through PayPal.